Dijagnostički i ekonomski značaj određivanja biomarkera akutnog oštećenja bubrega kod dece
Diagnostic and economic impact of acute kidney injury biomarkers determination in pediatric population
Author
Petrović, Stanislava M.
Mentor
Bogavac-Stanojević, Nataša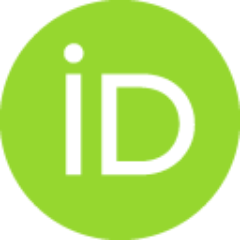 Committee members
Kotur-Stevuljević, Jelena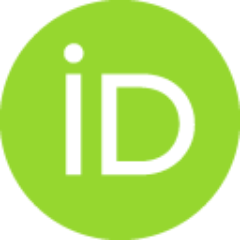 Peco-Antić, Amira

Abstract
Akutno oštećenje bubrega (AOB) se odlikuje naglim pogoršanjem bubrežne funkcije u periodu od nekoliko sati ili dana, usled čega bubrezi nisu sposobni da efikasno izlučuju azotne produkte metabolizma i održavaju homeostazu tečnosti i elektrolita u organizmu. Razvoj AOB tokom boravka pacijenata na intenzivnoj nezi je povezan sa devet puta većom stopom smrtnosti i četiri puta dužim boravkom u bolnici. Pored toga, postoje brojni dokazi da je rizik od hroničnih komplikacija značajno uvećan kod pacijenata sa AOB. Blagovremeno identifikovanje dece sa AOB može biti od ključnog značaja za dalje zbrinjavanje, pogotovu što trenutni laboratorijski i klinički parametri nisu dovoljno pouzdani za detekciju akutnog oštećenja. Koncentracija kreatinina u serumu, koja je trenutno glavni dijagnostički test, uvećava se kasno u AOB. Zato su aktuelna ispitivanja biomarkera koji odražavaju promenu bubrežne funkcije u akutnim stanjima, uključujući cistatin C [Cystatin-C (Cys-C)], lipokalin [neutrophil gelatina
...
se-associated lipocalin (NGAL)], molekul oštećenja bubrega-1 [kidney injury molecule-1 (KIM-1)], jetreni tip vezujućeg proteina za masne kiseline [liver-type fatty acid-binding protein (L-FABP)]. Mogući uzrok za razvoj AOB je i teži oblik infekcije urinarnog trakta (IUT). Aktuelna dijagnostička procedura za praćenje zahvaćenosti bubrega tokom IUT je scintigrafija bubrega, koja je invazivna i skupa dijagnostička tehnika. Pored toga, danas je dobro poznato da oksidativni stres ima važnu ulogu u patogenezi bolesti bubrega. Pošto je efekat različitih oksidanasa i antioksidanasa u serumu aditivan, primenom Erel-ovih metoda može se odrediti ukupan kapacitet svih pojedinačnih oksidanasa i antioksidanasa u organizmu koji se označavaju kao totalni oksidativni status (TOS) i totalni antioksidativni status (TAS). Sa ekonomske tačke gledišta, AOB je povezano sa većim utroškom finansijskih sredstava usled dužeg boravka ovih pacijenata u bolnici, ali i većih troškova povezanih sa dugoročnim posledicama. AOB je česta komplikacija i tokom kardiohirurških intervencija u pedijatriji...
Acute kidney injury (AKI) is characterized by a reversible increase in the blood concentration of creatinine and nitrogenous waste products and by the inability of the kidney to regulate fluid and electrolyte homeostasis appropriately. The development of AKI during the stay of patients in intensive care is associated with nine times higher the mortality rate and four times longer hospital stay. Retrospective studies also suggest that the presence of AKI after cardiac surgery may be associated with the development of chronic kidney disease (CKD). Timely identification of children with AKI may be critical to management, though current laboratory and clinical markers may be unreliable for acute injury. Increase in serum creatinine (sCr) concentration is used for the diagnosis of AKI. Unfortunately, increase in sCr concentration may be delayed compared to the already existing renal impairement and therefore administered therapy may be less effective. The search is on for real-time markers
...
of AKI, which would allow for rapid and reliable diagnosis, including cystatin-C (Cys-C), neutrophil gelatinase-associated lipocalin (NGAL), kidney injury molecule-1 (KIM-1), liver-type fatty acid-binding protein (L-FABP). Possible cause for the development of AKI is a severe form of urinary tract infection (UTI). Scintigraphy is a current diagnostic procedure for monitoring of renal involvement during UTI (upper UTI) . In addition, nowadays it is a well-known fact that oxidative stress plays an important role in the pathogenesis of various kidney diseases. Since the effect of various oxidants and antioxidants in serum are additive, the total capacity of all the individual oxidants and antioxidants in the body can be determined by Erel's methods, which are referred as total oxidative status (TOS) and the total antioxidant status (TAS). From an economic standpoint, AKI is associated with higher resource use, as measured by longer intensive care unit and hospital lengths of stay, in addition to higher costs associated with its long-term effects. AKI is significant problem in children with congenital heart disease (CHD) who undergo cardiac surgery...
Faculty:
Универзитет у Београду, Фармацеутски факултет
Date:
04-12-2015
Keywords:
akutno oštećenje bubrega / acute kidney injury / urinary tract infection / cardiac surgery / children / biomarkers / oxidative stress / cost effectiveness analysis / infekcije urinarnog trakta / kardiohirurgija / deca / biomarkeri / oksidativni stres / analiza odnosa troškova i efektivnosti