Morfološke i proizvodne osobine genotipova šećerne repe u uslovima intenzivne ishrane biljaka
Morphological and productive properties of sugar beet genotypes in conditiones of intensive plant nutrition
Author
Bojović, Radmila
Mentor
Glamočlija, Đorđe
Committee members
Popović, Vera
Kuzevski, Janja
Popović, Blaženka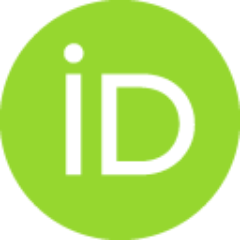 Filipović, Vladimir

Abstract
Veliki privredni značaj šećerne repe (Beta vulgaris ssp. esculenta var. saccharifera L.) ogleda se načinu korišćenja glavnog i sporednih proizvoda, kako žetvenih ostataka, tako i ostataka koji ostaju posle izdvajanja kristalnog šećera saharoze. Svi dobijeni proizvodi imaju veliku upotrebnu vrednost tako da gajenjem ove ratarske biljke i proizvođači i prerađivači ostvaruju veliku ekonomsku korist. Cilj ovog istraživanja bio je da se utvrdi uticaj različitih količina i odnosa NPK asimilativa na povećanje produktivnih i kvalitativnih osobina šećerne repe. Predmet istraživanja bilo je pet genotipova šećerne repe koje se međusobno razlikuju po proizvodnim osobinama. To su sorte Otis (N tip), Chiara (NE tip), Laetitia (N tip), Irina (NE tip) i Severina (ZN tip). Trogodišnji poljski ogledi postavljeni su na zemljištu homogenih agrohemijskih i fizičkih osobina po principu slučajnog blok sistema sa četiri ponavljanja uz primenu savremenih agrotehničkih mera koje se primenjuju u komercijalnoj pr
...
oizvodnji na području južnog Banata. Proučavane su sledeće morfološke, proizvodne i kvalitativne osobine korena: broj listova i lisna površina po biljci, masa korena, prinos korena i prinos kristalnog šećera, digestija, sadržaj nešećernih materija u korenu (α-amino azot, K i Na), kao i odnos ukupnog i kristalnog šećera (iskorišćeni šećer). Sorta Otis je obrazovala najviše listova i lisnu površinu i dala najveći prinos korena, ali je imala najmanju prosečnu digestiju. Visok prosečan prinos korena ostvaren je sortom Chiara, ali i najveći sadržaj α-amino azota i kalijuma u soku. Sorta Laetitia je dala najveći prinos šećera, iako je najmanji procenat iskorišćenog šećera. Obrnute vrednosti dobijene su sortom Irina (najmanji prinos šećera, ali najpovoljniji odnos kristalnog i ukupnog šećera). Sorta Severina pripada šećernatijem tipu što su potvrdila i ova istraživanja tako da je, u trogodišnjem proseku imala najveću digestiju, ali i najmanji korena...
Great economy importance of sugar beet (Beta vulgaris ssp. esculenta var. saccharifera L.) reflects in a way of using main and side products like crop residues and other residues that remains after separation of crystal sugar – saccharose. All obtained products have huge value of use so, by planting this plant, both producers and processors generate significant economic gains. Aim of this research was to determinate influence of different amount and ratio of NPK nutrients on increase of productive and qualitative properties of sugar beet. The subjects of research were five sugar beet genotypes that differentiate each other by their productive properties. These sorts are: Otis (N type), Chiara (NE type), Laetitia (N type), Irina (NE type) and Severina (ZN type). Three years lasted field experiments by method of random block system in four repeated series, were set on homogeneous agrochemical and physical property land with the use of modern agro-technical interventions which were applie
...
d in commercially production in South Banat area. Following properties of sugar beet have been explored: number of leaves, leaf area per plant, mass of root, yield, crystal sugar yield, digestion, root non sugar substance contents (α-amino N, K, Na) as well as relation between total and crystal sugar (exploit sugar). Sort Otis formed the highest number of leaves and largest leaves area and biggest root yield but it has had minor digestion average. High root yield average was achieved by sort Chiara but also the highest percentage of α-amino N and K in its sugar beet root. Sort Laetitia had highest sugar yield, but also smallest percentage of exploit sugar. Inverted values has had sort Irina (smallest sugar yield but the best relation between crystal and total sugar...
Faculty:
Универзитет у Београду, Пољопривредни факултет
Date:
29-12-2014
Keywords:
šećerna repa / sugar beet / sort / NPK mineral nutrition / morfological propertis / yield / root technological value / sorta / NPK mineralna hraniva / morfološke osobine / prinos i tehnološka vrednost korena