Povezanost oksidativnog stresa i stepena inflamacije sa kardiovaskularnim faktorima rizika u populaciji gojaznih žena u postmenopauzi
The association between oxidative stress, inflammation and cardiovascular risk factors in obese postmenopausal women
Doktorand
Klisić, Aleksandra N.
Mentor
Matić, Marija
Članovi komisije
Vasiljević, Nađa
Simić, Tatjana
Macut, Đuro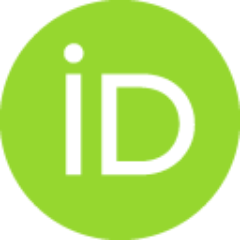 Kotur-Stevuljević, Jelena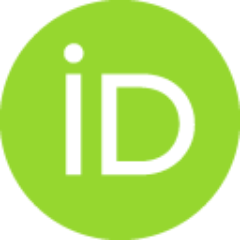 Sažetak
Uvod: Oksidativni stres i inflamacija, koji postoje kod gojaznih osoba, mogu imati važnu ulogu u nastanku kardiovaskularnih bolesti koje su vodeći uzrok smrtnosti u ovoj populaciji. Međutim, priroda odnosa između gojaznosti, oksidativnog stresa i inflamacije ostaje i dalje otvoreno pitanje. Cilj: Cilj ovog istraživanja je bio da se ispita postojanje razlike u nivou markera inflamacije i parametara oksidativnog stresa kod gojaznih žena u postmenopauzi u odnosu na normalno uhranjene, kao i da se ispita povezanost oksidativnog stresa i inflamacije sa kardiovaskularnim faktorima rizika kod gojaznih žena u postmenopauzi. Metode: U ovom istraživanju izvedena je studija slučajeva i kontrola u koju je bilo uključeno 100 gojaznih žena u postmenopauzi i 50 normalno uhranjenih žena u istom periodu. Svim ispitanicama su izvršena antropometrijska merenja koja su obuhvatila merenje telesne visine, telesne mase i obima struka. Indeks telesne mase je izračunat kao količnik telesne mase izražene u kilo
...
gramima i kvadrata telesne visine izražene u metrima (kg/m2). Određivani su sledeći biohemijski parametri: glukoza, insulin, HOMA-IR, lipidni status, pokazatelji bubrežne funkcije, markeri inflamacije, markeri oksidativnog stresa, polni hormone i globulin koji vezuje polne hormone (SHBG). Statistička obrada podataka izvršena je primenom SPSS statističkog programskog paketa. Rezultati: Gojazne ispitanice u postmenopauzi su imale blago povišenu aktivnost superoksid dismutase (SOD) (p>0,05) i značajno veći nivo mokraćne kiseline (p<0,001), kao i značajno nižu aktivnost glutation peroksidaze (GPx) (p<0,05) u odnosu na normalno uhranjene žene. Kod gojaznih žena u postmenopauzi aktivnost GPx je korelirala sa telesnom masom (p<0,05), a izmenjena aktivnost GPx i SOD je korelirala sa nivoom FSH kod ovih žena (p<0,05)...
Introduction: Oxidative stress and inflammation reported in obesity may have important role in cardiovascular disease which is the leading cause of death in this population. However, the nature of relation between obesity, oxidative stress, and inflammation is still an open question. Aim: The aim of this study was to examine the difference between inflammation and oxidative stress markers in normal weight and obese postmenopausal women, as well as to investigate the association between oxidative stress, inflammation and cardiovascular risk factors in obese postmenopausal women. Methods: A total of 100 overweight/obese postmenopausal women and 50 age-matched normal weight controls were included in this case-control study. Anthropometric parameters: height, weight and waist circumference (WC) were measured, and body mass index was calculated as weight in kilograms divided by height in meters squared (kg/m2) in all participants. Biochemical parameters: glucose, insulin, HOMA-IR, lipid pro
...
file, kidney function markers, inflammation markers, oxidative stress markers, sex hormones, as well as sex-hormone binding globuline level (SHBG). Statistical analysis was performed using SPSS statistical package. Results: Obese postmenopausal women had slightly higher superoxide dismutase (SOD) activity (p>0.05) and higher serum uric acid level (p<0.001), but lower gluthatione peroxide (GPx) activity (p<0.05), as compared with the normal weight postmenopausal women. In obese postmenopausal women GPx positively correlated with body weight (p<0.05), while both GPx and SOD activity correlated positively with FSH (p<0.05). Moreover, anthropometric parameter (WC), and kidney function markers (cystatin C and estimated glomerular filtration rate) were independent predictors of uric acid level (p<0.001) in obese postmenopausal women...
Fakultet:
Univerzitet u Beogradu, Medicinski fakultet
Datum odbrane:
16-07-2015
Ključne reči:
gojaznost / obesity / inflamacija / menopauza / oksidativni stres / kardiovaskularni faktori rizika / inflammation / menopause / oxidative stress / cardiovacular risk factors