Diverzitet mekušaca Dunava (1260-863,5 rkm) i taksonomska analiza rodova Planorbarius, Radix, Physella, i Ferrissia (Pulmonata:Basommatophora)
Diversity of Molluscs in the Danube river (1269-863.5 rkm) and taxonomic analysis of the genera Planorbarius, Radix, Physella and Ferrissia (Pulmonata: Basommatophora)
Author
Raković, Maja J.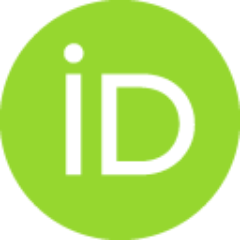 Mentor
Živić, Ivana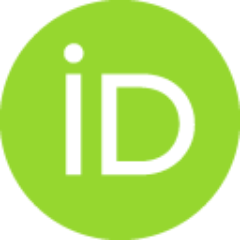 Committee members
Paunović, Momir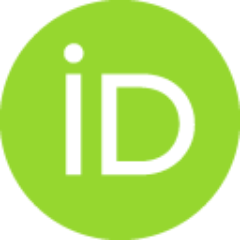 Nikolić, Vera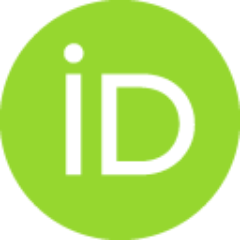 Marković, Zoran
Đikanović, Vesna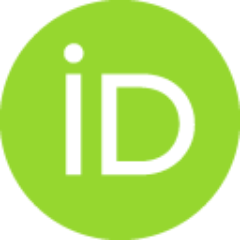 Abstract
Analiza slatkovodnih mekušaca razmatrana je kroz tri zone glavnog toka Dunava (1260 - 863,5 rkm) kao i plavnoj zoni, na levoj obali reke, od 1082 do 1085 rkm. Uzorci su prikupljeni sezonski (april, jun, septembar i novembar), u tri ponavljanja, uključujući uzorke za analizu fizičkih i hemijskih parametara kvaliteta vode i sedimenta. Ovim istraţivanjima dat je detaljan pregled sastava i distribucije malakofaune istraţivanog dela rečnog toka pri različitim uticajima grupe antropogenih pritisaka. Primenom molekularnih metoda razmatrani su filogenetski odnosi autohtonih i alohtonih vrsta iz reda Basommatophora. Analizom zajednica akvatičnih makroinvertebrata, uočeno je da plavnu zonu reke karakteriše najveća procentualna zastupljenost insekatskih grupa (61,69%) kao i fitofilnih vrsta slatkovodnih mekušaca (15%). Lokalitete rečne, prelazne i jezerske zone karakteriše velika procentualna zastupljenost pre svega Oligochaeta (37,89%, 63,83%, 83,99%), zatim Bivalvia (38,21%, 24,35%, 16,72%) i C
...
rustacea (15,82%, 31,11%, 13,73%), što predstavlja karakteristične odnose u zajednicama makroinvertebrata reka potamon tipa. Analizom zajednica slatkovodnih mekušaca zabeleţeno je 32 taksona iz 28 rodova i 13 familija u okviru dve klase - Bivalvia i Gastropoda. Klasa Bivalvia zastupljena je sa 12 taksona iz četiri familije u okviru redova Veneroida i Unionida. Najveći procenat, 92% od ukupnog broja zabeleţenih taksona iz klase Bivalvia, zabeleţen je na lokalitetima prelazne zone; nešto manji procenat od 75% zabeleţen je u jezerskoj zoni; dok je najmanja zastupljenost zabeleţenih taskona uočena na lokalitetima rečne zone (41%). Klasa Gastropoda zastupljena je sa 20 taksona, iz dve potklase, Prosobranchia (Orthogastropoda) i Pulmonata. Posmatrajući raznovrsnost taksona iz klase Gastropoda na istraţivanim lokalitetima, najmanji broj taksona uočen je u gornjem delu toka Dunava (20%), dok je najveća raznovrsnost zabeleţena u plavnoj zoni gde je naĎeno 55% od ukupnog broja zabeleţenih taksona...
Fresh water molluscs analysis was performed through three zones of The Danube main flow (1260-863.5 rkm) as well as flooding zone, on the left river bank from 1080 to 1085 rkm. Samples were collected seasonally (April, June, September and November), in three repetitions, along with samples for physical and chemical analysis of water and sediment quality. This research presents detailed summary of composition and distribution of malacofauna in analysed part of the river flow under different influence of anthropogenic pressure. Molecular methods were used for establishing phylogenetic relationships among native and alien species from Basommatophora order. Analysis of aquatic macroinvertebrate communities showed that river flooding zone is characterized by highest percentage of occurrence for insect groups (61.69%) as well as phytophilic species of freshwater molluscs (15%). Localities from riverine, transitional and lacustrine zone are characterized by large percentage of occurrence of O
...
ligochaeta (37.89%, 63.83%, 83.99%), then Bivalvia (38.21%, 24.35%, 16.72%) and Crustacea (15.82%, 31.11%, 13.73%), which is characteristic for macroinvertebrate communities of potamon river type. Analysis of aquatic molluscs communities showed that 32 taxa from 28 genera and 13 families within two classes Bivalvia and Gastropoda were recorded. Class Bivalvia is represented with 12 taxa from four families within orders Veneroida and Unionida. Highest percentage, 92% from total number of all recorded taxa within class Bivalvia, was found in localities in transitional zone, about 75% in lacustrine zone; lowest percentage of identified taxa was recorded at riverine zone localities (41%). Classis Gastropoda is represented with 20 taxa from two subclasses, Prosobranchia (Orthogastropoda) and Pulmonata...
Faculty:
Универзитет у Београду, Биолошки факултет
Date:
30-04-2015
Projects:
Keywords:
Dunav / The Danube / phylogenetic analysis / flooding zone / aquatic molluscs / alien species / plavna zona / akvatični mekušci / filogenetska analiza / alohtone vrste