Karakterizacija i in vitro biološke aktivnosti fenolnih jedinjenja graška (Pisum sativum L)
Characterization and in vitro biological activities of phenolic compounds from pea (Pisum sativum L.)
Author
Stanisavljević, Nemanja S.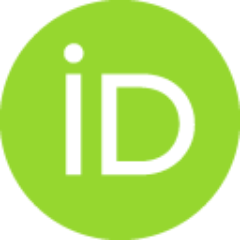 Mentor
Radović, Svetlana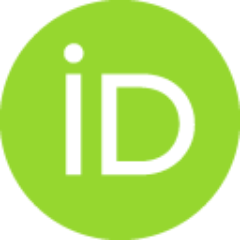 Committee members
Jovanović, Živko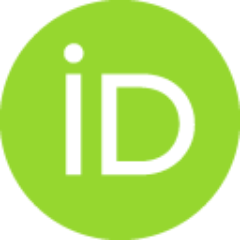 Natić, Maja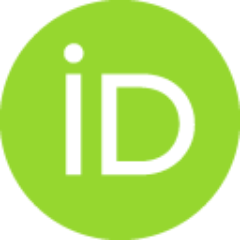 Matić, Ivana

Abstract
Porodica mahunarki (Fabaceae) obiluje ekonomski i poljoprivredno značajnim vrstama među kojima se po zastupljenosti gajenja u Srbiji izdvaja grašak (Pisum sativum L.) sa udelom od 4,5% u ukupnoj povrtarskoj proizvodnji. Semenjače graška, posebno genotipova sa izrazito pigmentisanim tamnim semenima predstavljaju značajan izvor fenolnih jedinjenja čiji su sastav i biološke aktivnosti nedovoljno ispitani, te stoga ni potencijal ovog materijala nije iskorišćen na odgovarajući način. Semenjače graška čine i do 10% suve mase semena i uglavnom predstavljaju otpadni materijal koji nastaje u procesu industrijske izolacije proteina semena koji se koriste u humanoj i animalnoj ishrani. U ovom radu je ispitivan sadržaj fenolnih jedinjenja prisutnih u semenjačama deset evropskih genotipova graška kao i njihove biološke aktivnosti. Pored toga je ispitivan i uticaj različitih rastvarača, termičke obrade i in vitro digestije semena graška na prinos fenolnih jedinjenja i antioksidativne aktivnosti dobi
...
jenih ekstrakata. Dobijeni rezultati su pokazali da termički tretman i in vitro digestija dovode do statistički značajnog povećanja sadržaja fenolnih jedinjenja, kako u vodenim ekstraktima semena graška tako i u ekstraktima pripremljenim pomoću organskog rastvarača. Utvrđeno je da peptidi koji nastaju u toku in vitro digestije proteina semena graška mogu značajno interferirati sa testovima za određivanje antioksidativne aktivnosti, pogotovo u vodenim rastvorima, pošto i sami poseduju detektabilne antioksidativne aktivnosti. Pokazano je da kombinacija rastvarača koja sadrži 70% acetona, 29% destilovane vode i 1% sirćetne kiseline najpodesnije sredstvo za ekstrakciju ukupnih fenola iz semenjače graška, koje daje najveći prinos kako kod genotipova sa bledom, tako i kod genotipova sa izrazito tamno pigmentisanom semenjačom. Sadržaj ukupnih fenola u ekstraktima dobijenim primenom pomenutog rastvarača se kod pojedinih genotipova (Assas, MBK 168 и Aslaug) kretao u opsegu 41,8-46,6 mg GAE/ g s.m., što su najviše do sada zabeležene vrednosti kod graška. Isti genotipovi su ujedno sadržali najviše taninskih materija i antocijanina i pokazivali su najizraženije sposobnosti uklanjanja DPPH radikala i redukcije Fe3+ jona. Analizom ekstrakata semenjača pomoću UHPLC–LTQ OrbiTrap MS tehnike identifikovano je 25 najzastupljenijih fenolnih jedinjenja i tom prilokom je detektovano 9 jedinjenja čije prisustvo do sad nije bilo zabeleženo u semanjačama graška...
The family of legumes (Fabaceae) is rich in economicaly and agriculturally important species among which the most abundant in Serbia stands peas (Pisum sativum L.) with a share of 4.5% of the total vegetable production. Pea seed coats, especially in genotypes with highly pigmented dark seeds are an important source of phenolic compounds, whose composition and biological activity have not been tested in detail, thus this valuable material is still underutilized. Pea seed coat makes up to 10% of the seed dry weight and largely represents waste material generated in the process of industrial isolation of seed proteins, which are used in human and animal nutrition. In this study the content of phenolic compounds in seeds of ten European pea genotypes, as well as their biological activities has been examined. In addition, the effect of different solvents, heat treatment and in vitro digestion of pea seeds on yield of phenolic compounds and antioxidant activity in extracts was also studied.
...
The obtained results showed that the thermal treatment and in vitro digestion led to a statistically significant increase of the total phenolic content, both in aqueous extracts of pea seeds and in the extracts prepared by using an organic solvent. It was shown that peptides which were formed during the in vitro digestion of the pea seed proteins can significantly interfere with the assays for determination of antioxidant activity, especially in aqueous solutions, since they possess a detectable antioxidant activity. It has been shown that the combination of solvents containing 70% acetone, 29% distilled water and 1% acetic acid was the most suitable means for the extraction of total phenols from pea seed coats, which gave the highest yield in both bright colored and dark colored seed genotypes. Total phenolic content of extracts obtained by mentioned solvent in certain genotypes (Assas, MBK 168 and Aslaug) ranged from 41.8 to 46.6 mg GAE / g s.m., which are the highest recorded values in pea. The same genotypes also possessed the highest tannin and anthocyanin content and showed the most pronounced ability for DPPH radical scavenging as well as for the reduction of Fe 3+ ions. The analysis of seed coat extracts, using the LTQ Orbitrap UHPLC-MS technique, identified 25 most abundant phenolic compounds, from which 9 compounds have not been recorded in pea seed coats of previously studied genotypes...
Faculty:
Универзитет у Београду, Биолошки факултет
Date:
28-09-2015
Keywords:
grašak / peas / semenjača / termička obrada / in vitro digestija / fenolna jedinjenja / antioksidativna aktivnost / antitumorska aktivnost / seed coat / thermal treatment / in vitro digestion / phenolic compounds / antioxidant activity / anti-tumor activity.