Uloga glukokortikoidnih hormona u regulaciji energetskog metabolizma i inflamacije u jetri pacova nakon ishrane obogaćene fruktozom
The role of glucocorticoid hormones in regulation of energy metabolism and inflammation in the liver of fructose-fed rat
Author
Vasiljević, Ana D.
Mentor
Veličković, Nataša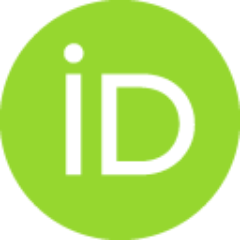 Committee members
Matić, Gordana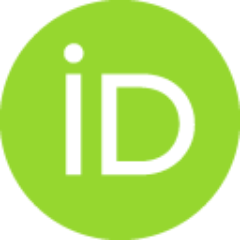 Korićanac, Goran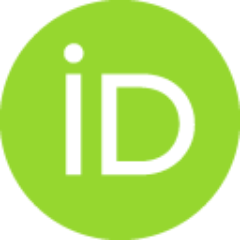 Veličković, Nataša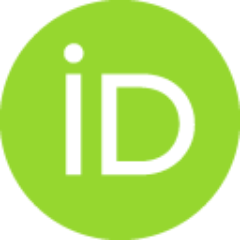 Matić, Gordana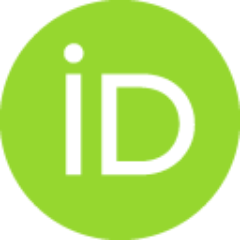 Abstract
Jedan od najznaĉajnijih uzroka razvoja metaboliĉkog sindroma je moderan naĉin ishrane bogate fruktozom koja u jetri pokreće de novo lipogenezu, glukoneogenezu i hroniĉnu inflamaciju, što kumulativno vodi razvoju insulinske rezistencije. Glukokortikoidni hormoni su vaţni regulatori energetskog metabolizma, koji deluju antagonistiĉki u odnosu na insulin i mogu da doprinesu patofiziologiji metaboliĉkog sindroma. Metaboliĉki efekti glukokortikoida u jetri najĉešće se pripisuju njihovoj povećanoj lokalnoj regeneraciji što ukazuje na znaĉaj enzima koji uĉestvuju u njihovom prereceptorskom metabolizmu. Ipak, za regulaciju procesa glukoneogeneze, sinteze triglicerida i metaboliĉke inflamacije, neophodna je aktivacija glukokortikoidnog receptora i regulacija ekspresije ciljnih gena. Polazeći od tih saznanja, cilj ove doktorske disertacije je bio da se ispita uloga signalnog puta glukokortikoida u razvoju simptoma metaboliĉkog sindroma, deregulaciji energetskog metabolizma i razvoju inflamacije
...
povezane sa metaboliĉkim sindromom u jetri pacova nakon ishrane obogaćene fruktozom. Tokom izrade ove studije primenjena su dva reţima ishrane, što je bio preduslov za ispitivanje vrste i stepena metaboliĉkih promena izazvanih rastvorima fruktoze razliĉite koncentracije (10% i 60%). Kombinovanjem molekularno-bioloških i biohemijskih metoda analizirani su efekti devetonedeljne ishrane obogaćene fruktozom na morfološke karakteristike i biohemijske parametre muţjaka Wistar pacova. Glukokortikoidna signalizacija u jetri je praćena na nivou prereceptorskog metabolizma, kao i na nivou ekspresije i aktivacije glukokortikoidnog receptora. Posebna paţnja je posvećena ispitivanju lipidnog metabolizma, metaboliĉke inflamacije i stepena insulinske osetljivosti. Rezultati ove doktorske disertacije su pokazali da dugotrajna ishrana obogaćena fruktozom dovodi do povećanja koncentracije triglicerida u krvi pacova, ali ne i do hiperglikemije, hiperinsulinemije, niti povećanja telesne mase. Ipak, ishrana 60% rastvorom fruktoze dovodi do razvoja visceralne gojaznosti i povećanja relativne mase jetre. Ishrana obogaćena fruktozom, bez obzira na koncentraciju, utiĉe na prereceptorski metabolizam glukokortikoida u jetri pacova, ali ne i na koncentraciju tkivnog kortikosterona, što je u skladu sa odsustvom promena u aktivaciji glukokortikoidnog receptora i transkripciji njegovih ciljnih gena...
One of the major causes of metabolic syndrome development is modern diet rich in fructose. Fructose-enriched diet initiates de novo lipogenesis, gluconeogenesis and chronic inflammation in the liver, which cumulatively lead to progress of insulin resistance. Glucocorticoid hormones are important regulators of energy metabolism that act antagonistically to insulin and may contribute to metabolic syndrome pathophysiology. Metabolic effects of glucocorticoids in the liver are usually attributed to their increased local regeneration, pointing to the importance of enzymes involved in prereceptor glucocorticoid metabolism. However, glucocorticoid receptor activation and modulation of its target genes expression are required for the regulation of gluconeogenesis, triglyceride synthesis and metabolic inflammation. The aim of this doctoral dissertation was to investigate the role of glucocorticoid signaling pathway in development of the metabolic syndrome symptoms, deregulation of energy metabo
...
lism and development of metabolic syndrome-associated inflammation in the liver of fructose-fed rat. In this study, two diet regimes were applied as a prerequisite for testing the type and degree of metabolic changes induced by different concentrations of fructose solution (10% and 60%). Morphological characteristics and biochemical alterations in the liver of male Wistar rats upon the nine-week fructose-rich diets were analyzed by combining standard experimental methods of biochemistry and molecular biology. Glucocorticoid signaling in the liver was examined at the level of prereceptor metabolism and the level of expression and activation of glucocorticoid receptor. Special attention was paid at investigation of lipid metabolism, metabolic inflammation and changes in insulin sensitivity. The results of this study showed that the long-term diets enriched in fructose (10% and 60%) led to increased circulating triglyceride concentration, but not to hyperglycemia, hyperinsulinemia or increase in body weight. However, only consumption of 60% fructose solution led to visceral obesity and an increase of relative liver mass. Fructose-enriched diet, regardless of concentration, affected prereceptor glucocorticoid metabolism in the rat liver, without changes in the concentration of corticosterone within the tissue, which is consistent with the absence of alterations in the glucocorticoid receptor activation and transcription of its target genes...
Faculty:
Универзитет у Београду, Биолошки факултет
Date:
04-04-2014
Projects:
Keywords:
glukokortikoidni hormoni / glucocorticoid hormones / 11βHSD1 / de novo lipogenesis / inflammation / insulin resistance / fructose / liver / 11βHSD1 / de novo lipogeneza / inflamacija / insulinska rezistencija / fruktoza / jetra