Morfološka i ekološka diferencijacija populacija kompleksa Jovibarba heuffelii (Schott) A. Löve & D. Löve (Crassulaceae)
Morphological and ecological differentiation of populations of Jovibarba heuffelii (Schott) A. Löve & D. Löve (Crassulaceae) complex
Author
Nikolić, Danijela S.
Mentor
Lakušić, Dmitar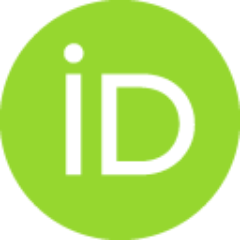 Committee members
Šinžar-Sekulić, Jasmina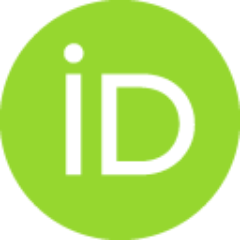 Ranđelović, Vladimir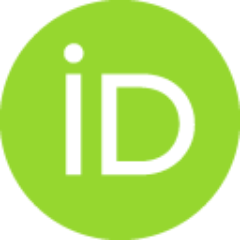 Zlatković, Bojan

Abstract
taksona koji su izvorno opisani kao zasebne vrste: Diopogon stramineus, S. ciliatum, S. heuffelii, S. kopaonikense, S. patens, S. reginae-amaliae i S. velenovskyi, i njihovi infraspecijski taksoni: S. heuffelii var. albanicum, S. heuffelii var. bulgaricum, S.heuffelii var. glabrum, S. heuffelii var. vestitum. Taksoni J. heuffelii kompleksa su zabeleženi na području centralnog Balkana i Južnih i Centralnih Karpata, na staništima sa širokim dijapazonom nadmorskih visina od 50-2550 m i na različitim podlogama (silikat, krečnjak, serpentinit). Ovakva heterogenost staništa je rezultirala velikom morfološkom varijabilnošću proučavanog kompleksa. Analiza morfoloških karaktera ovog kompleksa, kao i pronalaženje karaktera koji bi eventualno mogli da se koriste u taksonomiji je vrlo bitno u rešavanju vrlo komplikovane situacije kod ovog kompleksa. Osnovni ciljevi ovog istraživanja su bili: utvrđivanje osnovnih karakteristika staništa ispitivanog kompleksa, opisivanje varijabilnosti morfoloških k
...
arakteristika vegetativnih i reproduktivnih organa ispitivanih taksona u okviru kompleksa J. heuffelii, utvrđivanje korelacija između promenljivosti morfoloških karakteristika i ekoloških uslova staništa i utvrđivanje rasprostranjenja istraživanog kompleksa. Konačan cilj ovog rada je provera do sada predloženih taksonomskih statusa istraživanih taksona i eventualna promena njihovog ranga. U ovom radu je analizirano 14 populacija kompleksa J. heuffelii koje pokrivaju veći deo areala kompleksa. Tri populacije predstavljaju tipske populacije za taksone S. kopoanikense Pančić (SR-Treska, SR-Nebeske Stolice) i S. patens (RO-Domogled). Morfološka analiza je obuhvatila 299 individua a merenje je izvršeno na 51 karakteru. Podaci o ekologiji i rasprostranjenju kompleksa su prikupljeni terenskim istraživanjima, pregledom herbarijumskih zbirki i literature. Rezultati ove studije su pokazali veću varijabilnost vegetativnih morfoloških karaktera u odnosu na reproduktivne karaktere vrste J. heuffelii. Karakteri koji su dali najveći doprinos u diferencijaciji populacija su: debljina hrskavičavog oboda na listu rozete, dužina cilije na obodu lista rozete i broj listova u rozeti, dužina čašičnog listića, dužina najduže cvetne grane u fazi plodonošenja i dužina semena...
Complex Jovibarba heuffelii represents a group of morphologically, chorologically and ecologically very close taxa that were originally described as separate species: Diopogon stramineus, S. ciliatum, S. heuffelii, S. kopaonikense, S. patens, S. reginae-amaliae and S. velenovskyi Cheshm., as well as their infraspecies taxa: S. heuffelii var. albanicum, S. heuffelii var. bulgaricum, S. heuffelii var. glabrum, S. heuffelii var. vestitum. Taxa of J. heuffelii complex were recorded in the region of Central Balkans and South and Central Carpathians, in habitats within a wide range of altitudes (50-2550 m) and on various substrates (silicate, limestone, serpentinite). This heterogeneity of habitat resulted in high morphological variability of the studied complex. Analysis of morphological characters recorded in this complex and determining the characters that might be used in taxonomy are very important for resolving the very complicated situation in this complex. The main goals of this stud
...
y were to determine: the main characteristics of habitat inhabited by the studied complex, variability of morphological characteristics of vegetative and reproductive organs of studied taxa within the complex of J. heuffelii, correlations between the variability of morphological characteristics and ecological conditions of habitats, and the range of the studied complex. The final goal of this paper is a thorough examination of previously suggested taxonomic statuses of studied taxa and possible changes in their ranking. This paper includes analysis of 14 population of J. heuffelii complex, covering most of the combined range of this complex. Three of these populations are type populations, for taxa S. kopaonikense Pančić (SR-Treska, SR-Nebeske Stolice) and S. patens (RO-Domogled). The morphological analysis included 299 individuals, and measurements were taken for 51 characters. The data on ecology and distribution of this complex were collected in field studies and reviews of herbarium data and literature. The results of this study have shown greater variability in the vegetative morphological characters than in the reproductive characters of species J. heuffelii...
Faculty:
Универзитет у Београду, Биолошки факултет
Date:
20-06-2015
Projects:
Keywords:
Jovibarba / Jovibarba / Jovibarba heuffelii / morfometrija / ekologija / horologija / Jovibarba heuffelii / morphometry / ecology / chorology