Uloga Sonic Hedgehog signalnog puta u regulaciji ekspresije SOX18 gena u HeLa ćelijama, kao model sistemu karcinoma grlića materice
The role of Sonic Hedgehog signaling pathway in the regulation of SOX18 gene expression in HeLa cells, model system of cervical carcinoma
Author
Milivojević, Milena C.
Mentor
Petrović, Isidora
Committee members
Savić-Pavićević, Dušanka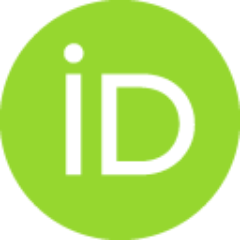 Stevanović, Milena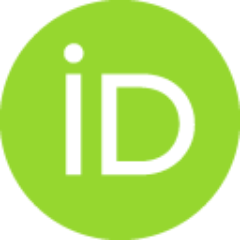 Abstract
Sonic Hedgehog (SHH) signalni put ima važnu ulogu u procesima koji se odvijaju tokom embrionalnog razvića u kojima kontroliše proliferaciju i diferencijaciju ćelija i učestvuje u održavanju polarnosti tkiva. Poslednjih godina mnogobrojni literaturni podaci pokazuju da promena u regulaciji SHH signalnog puta dovodi do nastanka i progresije različitih vrsta tumora kod čoveka. SHH signalni put je povezan sa meduloblastomom, leukemijom, karcinomom bazalnih ćelija, tumorima pluća, prostate, pancreasa, dojke i jajnika. Takođe, povećana ekspresija komponenti SHH signalnog puta je primećena u premalignim lezijama i ćelijama karcinoma grlića materice. SOX18 gen pripada familiji SOX gena koji kodiraju transkripcione faktore uključene u kontrolu različitih procesa tokom embrionalnog razvića. SOX18 protein ima važnu ulogu u razviću vaskularnog sistema kao i u adultnoj neovaskularizaciji. Uloga SOX18 proteina u vaskularnom razviću otkrivena je na osnovu poremećaja u razvoju vaskularnog sistema koji
...
su uočeni kod prirodnih mutanata miša i čoveka. Osim toga, kod adultnog organizma SOX18 protein učestvuje u regulaciji angiogeneze i limfangiogeneze kako u fiziološkim stanjima organizma, tako i tokom patofizioloških promena kao što su zarastanje rana i tumorska angiogeneza. Takođe, pokazano je da se inhibicijom SOX18 funkcije utiče na limfangiogenezu čime se sprečava metastaza ćelija tumora. Najnoviji podaci pokazuju da je ekspresija SOX18 gena, detektovana u ćelijama invazivnog karcinoma dojke i tumora jajnika, a nivo ekspresije je u direktnoj korelaciji sa stadijumom tumora i može predstavljati prognostički marker. Predmet istraživanja prikazanog u ovom radu je bila analiza uloge SHH signalnog puta u regulaciji ekspresije SOX18 gena u HeLa ćelijama, in vitro model sistemu karcinoma grlića materice. Prvo je analizirana uloga GLI regulatornih proteina, finalnih efektora SHH signalne kaskade, u regulaciji transkripcije SOX18 gena. Prikazani rezultati su pokazali da su GLI1 i GLI2 pozitivni regulatori promotorske aktivnosti SOX18 gena kao i da povećavaju endogenu ekspresiju SOX18 gena, dok GLI3 transkripcioni faktor nije uticao na aktivnost SOX18 promotorskog konstrukta niti na nivo endogene ekspresije SOX18 gena u HeLa ćelijama...
The Sonic Hedgehog (SHH) signaling pathway plays important role in embrionic development directing cell proliferation and diferentiation and maintaing tissue polarity. In adults, this signaling pathway is rather suppressed. SHH signaling pathway has been associated with medulloblastoma, leukemia, basal cell carcinoma and lung, prostate, pancreatic, breast and ovarian cancers. In the last years, numerous data show that deregulation of SHH signaling pathway has been associated with onset and progression of various types of human cancer. It was shown that increased expression of HH-signaling molecules was seen in precancerous lesions and in cervical cancer. SOX18 gene is a member of SOX gene family that encodes transcription factors implicated in the control of various developmental processes. SOX18 protein plays important roles in vascular development and postnatal neovascularization. The functional importance of SOX18 protein in vascular development is revealed by the vascular defects c
...
aused by mutation in mice and humans. Also, in adults SOX18 is involved in the regulation of angiogenesis and lymphangiogenesis in physiological and pathophysiological condition such in wound healing or tumor growth. Furthermore, it has been reported that interfere with SOX18 function impairs tumor lymphangiogenesis which decreases the rate of cancer cell metastasis. In past two years, literature data show SOX18 expression in invasive ductual breast carcinoma and ovarian carcinoma and that level of expression correlates with poor prognosis suggesting that a SOX18 expression may serve as a prognostic marker. The aim of this study was to investigate the role of Sonic Hedgehog signaling pathway in the regulation of SOX18 gene expression in HeLa cells, in vitro model system of cervical cancer . We were analyzing the effect of GLI regulator proteins, final effectors of SHH signaling pathway, on transcriptional regulation of SOX18 gene expression. Presented results have shown that GLI1 and GLI2 are potent activators of SOX18 promoter activity as well as SOX18 expression in HeLa cells, while GLI3 had no effect...
Faculty:
Универзитет у Београду, Биолошки факултет
Date:
29-09-2014
Projects:
Keywords:
SHH signalni put / SHH signaling pathway / SOX18 / transkripcioni faktor / transkripciona regulacija / migracija / proliferacija / SOX18 / transcription factor / transcription regulation / migration / proliferation