Effect of salicylic acid on the expression of heat-shock proteins and morphology of potato (Solanum tuberosum L.) plants under heat stress in vitro
Uticaj salicilne kiseline na ekspresiju proteina toplotnog stresa i morfološke osobine biljaka krompira (Solanum Tuberosum L.) u uslovima toplotnog streasa in vitro
Author
Hfidan, Masoud M.A.
Mentor
Momčilović, Ivana
Committee members
Dragićević, Ivana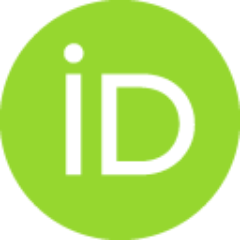 Subotić, Angelina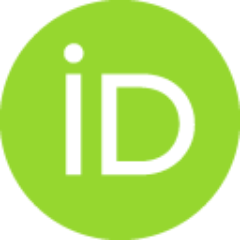 Abstract
The potato, Solanum tuberosum L., is the fourth most important crop in the world. Most of the commercial potato cultivars were developed for growing in temperate climate regions and they are highly sensitive to elevated temperatures. As a result of global warming over next 60 years, significant potato yield losses in the range of 18 to 32% are predicted. These losses can be reduced with adaptations in production methods, such as terms of planting time and use of heat tolerant cultivars. Besides, exploration of compounds that may enhance potato heat tolerance, such as salicylic acid (SA), is an alternative approach to cope with adverse effects of high temperatures on potato growth and yield. The major aim of this study was to investigate effects of SA on the basal heat tolerance in Solanum tuberosum L. Potato heat tolerance correlates with level of small heat-shock proteins (sHSP) accumulation, therefore SA effect on this group of HSPs, as well as HSP101 and Cu/ZnSOD, was investigated.
...
Besides, it was interesting to investigate SA effects on morphological parameters related to plant growth and development. Experiments were conducted in vitro since this experimental setup allowed investigation under strictly controlled conditions, with variation of only selected factors – temperature and SA concentration. Experimental procedure based on potato single-node stem cuttings (SNC) exposure to standard growth temperature (23 °C), excessively elevated temperature (45 °C, 6 h; short-term HS) or prolonged exposure to moderately elevated temperature (35 °C, 20 days; long-term HS) has been established. Similar percentage of plants developed from SNC at 23 °C and during recovery period after exposure to short-term HS, while long-term HS substantially reduced the number of plantlets developed from SNC implying that in potato prolonged, moderately elevated temperatures can cause more devastating effects then excessively elevated ones during short exposure. SA in a range of concentrations from 10-6 M to 10-4 M stimulated development of plants from SNC under long-term HS in all investigated potato cultivars, with the exception of cultivar 'Marabel' which did not respond on SA treatment. These findings indicate that SA may enhance basal thermotolerance in potato cultivars/genotypes, as well as variation in genotypes´ sensitivity to SA. SA pretreatments, in the range of concentrations from 10-6 М to 10-4 М, did not affect internode initiation and elongation either under standard or elevated temperatures, while SA treatments in the same range of the concentrations stimulated these processes under both short-term and long-term HS...
Krompir, Solanum tuberosum L., je četvrta po značaju kulturna biljka u svetu. Najveći broj sorti krompira je razvijen za gajenje u umerenim klimatskim zonama i izuzetno su osetljive na visoke temperature. Kao rezultat globalnog zagrevanja u narednih 60 godina, predvidja se značajan pad u prinosu krompira izmedju 18% i 32% koji bi se mogao smanjiti prilagođavanjem poljoprivredne prakse u smislu promene u vremenu sadjenja i lokacija, kao i korišćenju sorti otpornih na visoke temperature. Primena jedinjenja koja pospešuju otpornost krompira na toplotni stres predstavlja drugi način da se prevaziđu negativni efekti visokih temperatura na rast i prinos ove kulturne biljke. Osnovni cilj ovog rada bio je ispitivanje uticaja salicilne kiseline (SA) na otpornost S. tuberosum prema toplotnom stresu. Otpornost krompira na toplotni stres je u korelaciji sa nivoom akumulacije malih HSP (sHSP), pa je stoga ispitivan efekat SA na ekspresiju ove grupe proteina, kao i HSP101 i Cu/ZnSOD. Pored toga ispi
...
tivan je uticaj SA na morfološke osobine krompira u uslovima toplotnog stresa. Korišćenje kulture in vitro omogućilo je izvodjenje eksperimenata pod strogo kontrolisanim uslovima, uz variranje samo dva faktora – temperature i koncentracije SA. Eksperimentalna procedura se zasnivala na izlaganju jednonodalnih odsečaka stabla krompira (SNC) različitim temperaturnim tretmanima, uključujući standardnu temperaturu za uzgoj in vitro (23 °C, 20 dana) kratkotrajni tretman ekstremno visokom temperaturom (45 °C, 6 h – kratkotrajni toplotni stres) i dugotrajni tretman umereno visokom temperaturom (35 °C, 20 dana; dugotrajni toplotni stres). Sličan procenat biljaka razvio se iz SNC na 23 °C i tokom perioda oporavka po kratkotrajnom toplotnom stresu, dok je dugotrajni tretman umereno visokom temperaturom značajno redukovao razvoj biljaka iz SNC ukazujući da dugotrajno delovanje umereno visoke temperature ima veći uticaj na razvoj biljaka nego kratkotrajni tretman ekstremno visokom temperaturom. SA (10-6-10-4 M) je stimulisala razvoj biljaka iz SNC tokom dugotrajnog toplotnog stresa kod svih ispitivanih sorti krompira, sa izuzetkom sorte Marabel koja nije reagovala na SA. Dati rezultati ukazuju da SA može pospešiti otpornost krompira na toplotni stres, ali da postoji značajna razlika u osetljivosti sorti/genotipova na delovanje SA. SA pretretmani (10-6-10-4 M) nisu imali efekta na inicijaciju i izduživanje internodija u uslovima standardne temperature gajenja, kao i tremana visokim temperaturama, dok su SA tretmani stimulatorno delovali na date procese u uslovima kako kratkotrajnog, tako i dugotrajnog toplotnog stresa...
Faculty:
Универзитет у Београду, Биолошки факултет
Date:
13-12-2014
Keywords:
Solanum tuberosum L. / Solanum tuberosum L. / salicylic acid / heat stress / heat shock proteins / HSP / Cu/ZnSOD / salicilna kiselina / toplotni stres / heat-shock proteini / HSP / Cu/ZnSOD