Procena vrednosti holedohoduodeno anastamoze (HDA) u hiruškom lečenju benignih opstruktivnih oboljenja žučnih puteva
Author
Jeremić-Savić, Ljiljana M.
Mentor
Stojanović, Miroslav
Committee members
Đorđević, Nebojša
Stanojević, Goran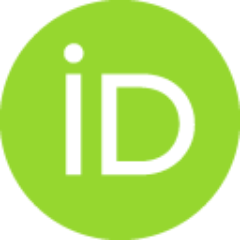 Karamarković, Aleksandar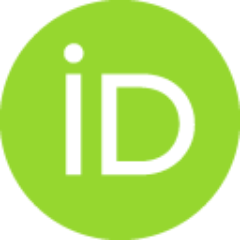 Vlaković, Marina

Abstract
Benign biliary obstruction (BBO) is the most common group of biliary disorders, following gallbladder calculosis. Interrupted or reduced bile flow into the duodenum, especially long-term, induces mechanic obstructive syndrome with all its consequences (primarily cholestasis) that requires prompt treatment (surgical or endoscopic). Regardless of the significance and opportunities of endoscopic treatment, it is still applicable in limited number of indications in only 15-25% of BBO patients. BBO surgery is very versatile and one of its forms is biliodigestive anastomosis (BDA) which represents surgically created communication between biliary tree and gastrointestinal tract aiming to maintain adequate bile drainage into the duodenum or jejunum. Choledochoduodenostomy (ChDA) is one of the BDA that is characterized by fast and simple technique of creation and small blood loss. These features make it very useful, especially in elderly and other patients with high operative risk. ChDA is used
...
in distal benign biliary obstruction (papillary stenosis, chronic pancreatitis, common bile duct calculosis) and in patients with multiple, recurrent, residual or intrahepatic calculosis. It is also useful in patients that underwent unsuccessful endoscopic procedures or in cases when endoscopy is not available. On the other hand, it is considered that ChDA is associated with certain percent of complications, primarily cholangitis and "sump" syndome that occur as a consequence of duodeno-biliary reflux that may be present after ChDA creation. In surgery Clinic in Nis there is a huge experience in BBO treatment. Our study included 100 operated patients in whom ChDA was created for BBO (50 were analyzed retrospectively and 50 prospectively). Some of the analyzed parameters were determined preoperatively, some intraoperatively (duration of surgery, operative technique, blood loss) and some postoperatively (during postoperative recovery and five years after surgery). After the analysis of the data obtained the safety, efficiency and competence of ChDA were determined, both during the postoperative recovery period and long-term, five years after surgery. The data analysis was done using contemporary methodology and it was determined that ChDA was fast, simple and efficient anastomosis useful in treatment of certain forms of BBO. Serious complications occur in a small percentage and it is possible to avoid them with adequate choice of indication and meticulous operative technique. Complications during postoperative recovery occurred in 14,3% of our patients, with predominance of minor surgical complications (grade I and II, transient conditions that did not require invansive treatment). Immediately after the ChDA creation, duodeno-biliary reflux occur in almost all of the cases (registered in 91,7% of our patients). After 5 years the percentage of this reflux decreases to 21,9% and is not always associated with pathophysiological consequences. Although defined as "reflux" anastomosis, ChDA is associated with small incidence of cholangitis both during postoperative recovery period (3,1%) and long-term postoperatively (4,88%). Dehiscence and stenosis are rare complications of this anastomosis (3,1% and 2,4% respectively). Serious bleeding after ChDA occurred in 1,03% of our patients (in one retrospectively analyzed patient). Intrahospital mortality was very low considering the complex health condition of patients that underwent ChDA (2%). After 5 years period 70,73% of patients were without any complications, 82,92% have declared no health problems and symptoms or had very few complaints that did not required intensive nor invasive treatment. "Sump" syndrome was detected in one of our patients analyzed retrospectively (2,43%); chronic gastritis as a long-term consequence of ChDA was detected in two of our patients analyzed retrospectively (4,87%). Scintigraphy in our study patients during early and late postoperative course confirmed the competence of the anastomosis and did not show statistically significant difference between the groups, proving that ChDA is not only fast but also definitive treatment of cholestasis syndrome. Due to its indisputable efficiency in the treatment of certain types of biliary obstruction, learning precise indications and technique of performing ChDA have to be included in every general surgeon basic skills.
Faculty:
Универзитет у Нишу, Медицински факултет
Date:
25-05-2015
Keywords:
Žučni putevi / Opstrukcija / Hiruška terapija / Anastomoza