Testiranje opružača nogu vaterpolista juniorskog uzrasta u funkciji procene nivoa trenažnog statusa
Testing of leg extensors with water polo players of junior age in function of evaluation of the training status level
Author
Bratuša, Zoran F.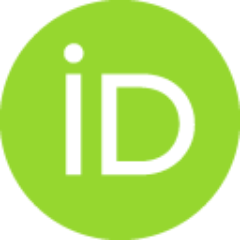 Mentor
Dopsaj, Milivoj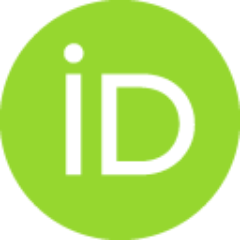 Committee members
Jevtić, Branislav
Okičić, Tomislav

Abstract
Motorički i taktičko tehnički zahtevi igre u vaterpolu sve su složeniji, pa su, samim tim i trenažni zadaci i procedure kontrole efekata treninga, od najranijeg uzrasta, sve važniji u procesu realizacije višegodišnjih trenažnih faza rada. Moderan vaterpolo ima primarni cilj da kroz kvalitetan dugotrajni trenažni proces pripremi igrače, odnosno celu ekipu, da budu kompetitivni na vrhunskom nivou radi postizanja maksimalnih sportskih rezultata. Za razliku od sportskih igara koje se odvijaju na suvom – van vode, i za koje je karakterističan i jedini vertikalni položaj, igrač se tokom igre u vaterpolu pored vertikalnog nalazi i u horizontalnom položaju. Analiza takmičarske aktivnosti ukazuje da je vertikalni položaj igrača u vodi najzastupljenija pozicija koju igrač zauzima za vreme igre. Efikasnost ovog položaja je zasnovana na dominantnom radu nogu, koji je jedan od preduslova za kvalitetno nadigravanje i realizaciju taktičko-tehničkih zadataka. Složeni zahtevi izgradnje sportskog rezult
...
ata, sadrže orijentaciju prema savremenoj trenažnoj tehnologiji koja podrazumeva i adekvatnu kontrolu i praćenje trenažnog rada. Motorički testovi u vodi omogućavaju da se prate i kontrolišu efekti specifičnog trenažnog rada, dok kontrola teniranosti u ne specifičnim uslovima omogućava jednostavnije praćenje i sredstvo je za kontrolu efekata bazičnog trenažnog rada. Cilj istraživanja je izučavanje kontraktilnih sposobnosti i to, zavisnosti mera sile i snage opružača nogu u vodi i van vode kod vaterpolista juniorskog uzrasta. Takođe, ovo istraživanje treba da obezbedi validne podatke i za definisanje indeksnih pokazatelja odnosa nivoa pripremljenosti (u vodi i van vode) na osnovu kojih će biti moguće izračunati indikatore motoričke (tehničke) efikasnosti rada nogu u vodi...
Motor and tactical-technical requirements of play in water polo are getting increasingly complex and therefore the training tasks and control procedures of the training effects are increasingly important from the earliest age in the process of realization of multi-year phases of training work. Modern water polo aims primarily at preparing players and the team through a quality long lasting training process to be competitive at the elite level in order to achieve top sports results. Contrary to the dry land sports games played characterized exclusively by vertical posture, during the water polo game, besides vertical a player is also in horizontal position. The analysis of competitive activity indicates that player's vertical position in water is the most frequent position of a player during the game. The efficiency of this posture is based on dominant leg work as one of preconditions for quality outplay and realization of tactical-technical tasks. Complex requirements of sports result
...
achievement contain orientation toward modern training technology which implies also adequate control and monitoring of the training work. Motor tests in water enable monitoring and control of the effects of specific training work while the control of the level of training in non-specific conditions enables simpler monitoring and can be used to control effects of basic training work. The aim of research was to study contractile abilities depending on force measures and leg extensor power in water and on dry land in water polo players of junior age. Additionally, this research should enable valid data also for defining indices i.e. of the level of training (in and out of water) which will further enable calculation of the indicators of motor (technical) efficiency of the leg work in water. The research task was to define descriptive, structural and the parameters of the selected dependant variables, degree if dependency of the testing in and out of water and consequently to evaluate the level of current general and specific preparedness of players for basic technical-tactical water polo position in play...
Faculty:
Универзитет у Београду, Факултет спорта и физичког васпитања
Date:
03-07-2015
Keywords:
vaterpolo / water polo / vertikalna pozicija / noge prsno / noge bicikl / fizičke sposobnosti / juniori / vertical position / legs breaststroke / legs bicycle / physical abilities / juniors