Efekti balističkog treninga sa različitim opterećenjima na mehaničke karakteristike mišića nogu
The effects of ballistic training with different loads on the mechanical characteristics of leg muscles
Author
Marković, Srđan R.
Mentor
Mirkov, Dragan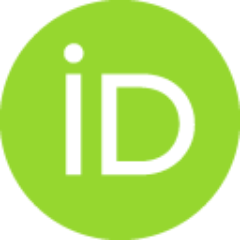 Committee members
Jarić, Slobodan
Kukolj, Miloš
Knežević, Olivera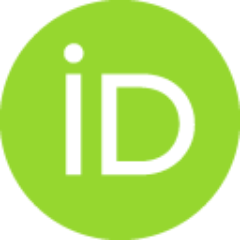 Abstract
U okviru strukture motoričkih sposobnosti, snaga se smatra značajnom determinantom fizičke sposobnosti i jednim od ključnih činilaca uspešnosti u sportu. Istraživanje faktora koji određuju snagu, naročito metoda i sredstava pomoću kojih se može efikasno razvijati, predstavlja ključni istraživački poduhvat. Jedan od osnovnih metoda jeste metod dinamičkih naprezanja u okviru kojeg se razvila forma balističkog treninga. U cilju povećanja snage balističkim treningom i procene snage nogu, često korišćeno sredstvo za razvoj snage mišića nogu su maksimalni skokovi uvis. U razvijanju maksimalne snage prilikom različitih kretanja značajan faktor predstavlja primenjeno opterećenje. Razvoj snage se može postići velikim opterećenjima, malim opterećenjima, kao i kombinovanjem različitih opterećenja, a po najnovijim istraživanjima i tzv. negativnim opterećenjima. Isto tako, može se delovati opterećenjima kojima se menja samo gravitaciona komponenta opterećenja i opterećenjima kojima se menja i gravi
...
taciona i inercijalna komponenta. Na osnovu pregleda literature može se zaključiti, da nijedna studija o uticajima različitih opterećenja na visinu skoka nije istraživala kompletan spektar (od negativnih opterećenja do pozitivnih opterećanja). Takođe, nepoznato je kako promene u kinematičkoj i kinetičkoj šemi utiču na visinu skoka i snagu, kao i efekat balističkog treninga na različite motoričke sposobnosti u standardizovanim kretanjima. Iz svega toga proizašao je opšti cilj istraživanja koji se tiče ispitivanja promena u strukturi međusobnih interakcija opterećenja, kinematičkih i kinetičkih karakteristika naprezanja mišića i motoričkih sposobnosti nakon treninga sa različitim uticajem na mišićni sistem. Za realizaciju opšteg cilja istraživanja predviđena su i realizovana dva eksperimenta. U oba eksperimenta učestvovalo je 60 zdravih, fizički aktivnih ispitanika muškog pola. Cilj Eksperimenta 1 bio je da se istraži povezanost snage mišića nogu i visine skoka u različitim uslovima izvođenja...
Within the structure of motor abilities, power is considered to be a significant determinant of physical fitness and one of the key factors of success in sport. Factors that determine the power, especially effective methods for power development, are a key research point. One of the basic training methods is the dynamic training effort, and ballistic training as a particular form of this type of training. Finaly, maximum vertical jumps have been one of the most often applied ballistic movements in training and testing of the leg muslce power. Among the frequently studied aspects of power training based on vertical jumps have been the magnitude and the type of applied external load. Enhancing power can be achieved with heavy loads, light loads, as well as a combination of various loads including recently evaluated 'negative loads'. Also, the applied load can be manipulated with only gravitational component or both the gravitational and inertial component. Based on a literature review, i
...
t can be concluded that there are no studies which explore the full spectrum of traning loads (i.e., from negative to positive loading conditions). In addition, it is unknown whether changes in the jumping kinematic and kinetic pattern could decouple a training-associated increase in jumping performance from the change in the muscle power output, as well the effect of jump training on various motor abilities as assessed through standardized movement tasks. Therefore, the main aim of the present research was to examine changes in the structure of interactions between aplied loads, kinematic, and kinetic characteristics of muscle efforts and motor abilities after training with different impact on the muscular system. Regarding the main aims of the study, 2 experiments were conducted. Sixty healty, physically active male subjects were recruited for both experiments. The aim of Experiment 1 was to assess the relationship between the muscle power output and the vertical jumping performance under different mechanical conditions...
Faculty:
University of Belgrade, Faculty of Sports and Physical Education
Date:
16-07-2015
Projects:
Keywords:
snaga / ballistic training / balistički trening / skokovi uvis / efekti / visina skoka / adaptacija / kinematički obrzac / povezanost / odnos snaga-visina / vertical jumps / effects / power / height / adaptation / kinematic pattern / power-performance relationship