Procena morfoloških i funkcionalnih parametara opstrukcije ureteropijeličnog segmenta primenom magnetne rezonantne urografije kod dece
Evaluation of morphological and functional parameters in children with ureteropelvic junction obstruction by MR urography
Author
Pavićević, Polina K.
Mentor
Šaranović, Đorđije
Committee members
Mašulović, Dragan
Đorđević, Miroslav
Til, Viktor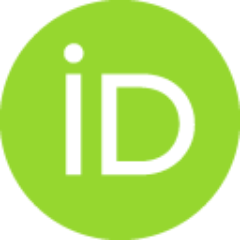 Abstract
Cilj studije je evaluacija morfoloških i funkcionalnih parametra kod dece sa unilateralnom opstrukcijom ureteropijeličnog segmenta (UPS) primenom MR (magnentno rezonantne ) urografije. Metodologija: Istraživanjem po tipu studije preseka obuhvaćeno je 109 ispitanika uzrasta od 3 meseca do 18 godina koji su ispitivani u vremenskom periodu od 2009. do 2012.godine u Univerzitetskoj dečijoj klinici u Beogradu, i koji su ispunili kriterijum za ulazak u studiju. Kriterijum za ulazak ispitanika u studiju je unilateralna hidronefroza dokazana ehosonografski bez evidentne dilatacije uretera i postavljenom sumnjom na opstrukciju UPSa. Kod svih ispitanika je primenjena MR urografija kao dijagnostička procedura. Ispitivani su sledeći morfološki parametri: stepen hidronefroze, morfologija renalnog pelvisa, prisustvo ureteralne luminalne tranzicije, pozicija i uzrok opstrukcije (ukrštajući renalni krvni sudovi, fetalni nabori, priraslice). U visoko rezolutivnim T2W sekvencama ispitivan je kvalitet re
...
nalnog parenhima koji je kategorisan kao hiper ili hipointenzan, dok je u dinamskim postkontrastnim T1W nefrogramima opisivan kao homogen, nehomogen ili kao denzan i odložen. Ispitivanje funkcionalnih parametara uključilo je određivanje renalnog tranzitnog vrememena (RTT), kaliksnog tranzitnog vremena (CTT) i vDRF (separatne bubrežne funkcije). Na osnovu renalnog tranzitnog vremena, nalazi su podeljeni na opstruktivne, neopstruktivne i ekvivokalne hidronefrotične sisteme. Svi morfološki i funkcionalni parametri su potom ispitivani i upoređivani između grupa. Rezultati: Pedeset šestoro hidronefrotičnih sistema je pokazala neopstruktivno renalno tranzitno vreme (51.4%), 19 je imalo ekvivokalno (17.4%), dok je 34 (31.2%) pokazalo opstruktivno renalno tranzitno vreme. Opstruktivni sistemi su imali najviši stepen hidronefroze, predominaciju velikog ekstrarenalnog pijelona, izraženije promene parenhima u T2W i T1W nefrogramima.
Objective: The purpose of our study was to retrospectively review our experience using MR urography in the diagnosis of unilateral ureteropelvic junction (UPJ) obstruction in children. Materials and Methods: MR urography was performed in 109 children with unilateral hydronephrosis without dilatated ureter. Morphologic parameters which were evaluated included degree of hydronephrosis, morphology of renal pelvis, presence of luminal ureteral transition, the position and cause of obstruction (crossing vessels, fetal folds), quality of renal parenchyma in T2W sequences and MR characteristics of dynamic T1W nephrogram. Functional parameters included renal transit time, caliceal transit time and differential renal function. Based on renal transit times, the patients were classified as having obstructed, equivocal and non - obstructed kidneys and the morphologic and functional parameters were compared between groups. Results: Fifty six systems showed non - obstructive (51.4%), 19 showed equiv
...
ocal (17.4%) while 34 (31.2%) showed obstructive renal transit time. Obstructed systems had more marked hydronephrosis, mostly large extrarenal pelvis, more extensive parenchymal changes in T2W and in dynamicT1W sequences. Fetal folds were seen only in equivocal and nonobstructive groups. Crossing vessels were seen in all groups. Obstructed systems also showed greater functional derangement showing mostly changed calyceal transit time and decreased differential renal function. Conclusion: By combining the various functional and morphologic MR parameters it is possible to provide an accurate diagnosis of obstruction Assessing these fusion parameters in a single study allowed us to correctly determine the group of children in need of pyeloplasty, therefore avoiding unnecessary surgeries.
Faculty:
Универзитет у Београду, Медицински факултет
Date:
07-09-2015
Keywords:
hidronefroza / children / opstrukcija UPSa / MR urografija / bubrežna funkcija / UPJ obstruction / MR autography / renal function