Morfološko-funkcionalni korelat depresije kod Parkinsonove bolesti
Morphological-functional correlate of depression in Parkinson's disease
Author
Petrović, Igor N.
Mentor
Kostić, Vladimir
Committee members
Svetel, Marina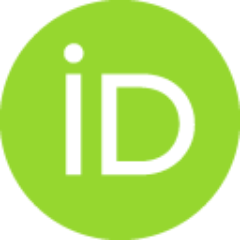 Stefanova, Elka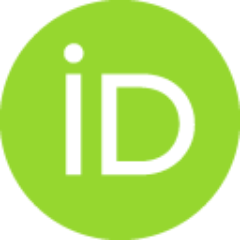 Žarkov, Marija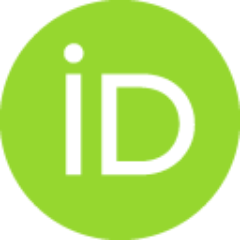 Abstract
Zasnovanost istraživanja. Parkinsonova bolest (PB) se klinički ispoljava spektrom neuroloških i psihijatrijskih simptoma. Saznanja o kompleksnosti i varijabilnosti kliničke ekspresije bolesti, rezultirala su definisanjem specifičnih podtipovima bolesti, kao i mogućeg specifičnog međuodnos motornih podtipova i psihijatrijskih simptoma. Pretpostavljeni model neurodegeneracije u PB sugeriše da primarna degeneracija dopaminergičkih mezokortikalnih i mezolimbičkih neurona dovodi do disfunkcije orbitofrontalnog korteksa i posledičnog oštećenja serotonergičkih raphe jedara moždanog stabla. U skladu sa ovim zabeležena hipoehogenost raphe jedara na transkranijalnoj parenhimskoj ehosonografiji (TPE) mozga ukazuje da ovakav nalaz može biti specifičan marker idiopatske major depresije, kao i depresivnog raspoloženja u PB. Studije pomoću magnetne rezonance (MR) mozga ukazuju na moguću ulogu različitih regiona sive i bele mase mozga kao mogućih morfoloških korelata depresije u PB. Učestalost PB, kao
...
i komorbidnih bolesti, uključujući i cerebrovaskularnu bolest (CVB) mozga se povećava sa starenjem, uz mogućnost uticaja strateški lokalizovanih vaskularnih promena na kliničku ekspresiju PB. Kod zdravih osoba starijie životne dobi pokazana je povezanost hiperintenznih promena (HIS) bele mase mozga sa depresijom, ali specifični uticaj ovih promena na depresiju u PB nije do sada ispitivan. Ciljevi. Osnovni ciljevi studije su: a) ispitivanje povezanosti između unapred definisanih motornih podtipova PB sa specifičnim poremećajima afekta, kao i definisanje specifičnih afektivnih podtipova PB na osnovu cluster analize; b) ispitivanje statusa ehogenosti raphe jedara kod bolesnika sa različitim afektivnim podtipovima; c) ispitivanje povezanosti HIS lezija bele mase mozga i depresije u podgrupi bolesnika sa PB starijih od 60. godina; d) detekcija specifičnog obrasca atrofije sive mase (SM), odnosno bele mase (BM) mozga kod bolesnika sa PB i depresijom upotrebom voxel-based morfometrijske (MR-VBM) metode. Metode. Bolesnici. Studijim su obuhvaćeni bolesnici koji su ispunjavali kriterijume Britanske banke mozgova za PB. Klasifikacija podtipova PB i procena brzine progresije bazirana je na kriterijumima preporučenim u literaturi. Dijagnoza depresije, anksioznosti i apatije u delu istraživanja koji se odnosio na analizu afektivnih podgrupa zasnivala se preporučenim cut-off skorovima Hamiltonovih skala za depresiju (HDRS), anksioznost (HARS), kao i skali apatije (AS). Dijagnoza depresije u studiji morfoloških korelata podrazumevala je upotrebu Strukturisanog Klničkog Intervjua (SCID) i DSM-IV preporuka. Neurovizuelizacione metode. Kvantifikacija i lokalizacija HIS promena bele mase obavljena je analizom standardnih sekvenci (T2W i FLAIR)MR mozga upotrebom Scheltensove skale. Analiza topografska distribucija izmene volumena sive i bele mase mozga učinjena je upotrebom MR-VBM metode i implementacije nalaza u preporučen Statistical Parametric Mapping (SPM5) sistem za njihovo precizno mapiranje. Rezultati. Motorni fenotipovi PB i podtipovi poremećaja fekta. U ispitivanoj grupi od 732 bolesnika sa PB najčešći poremećaj afekta je bila apatija (54.3%), dok su anksioznost i depresija zabeleženi kod 31.8%, odnosno 24.5% bolesnika. Analizom podgrupa (cluster analiza) identifikovano je pet podtipova poremećaja afekta u PB: depresivni (19.4%), anksiozno-depresivni (20.3%), anksiozni sa visokim stepenom apatije i kognitivnog deficita (9.5%) i mešoviti sa visokim stepenom svih afektivnih poremećaja, ali očuvanom kognicijom (13.3%)...
Background. Parkinson's disease (PD) is increasingly considered a neuropsychiatric disorder with complex and variable clinical phenotypic subtypes. It has been suggested that the various motor presentations of PD are also characterized by a different risk and severity of specific mood disorders. Unifying model of neurodegeneration in PD suggests that primary degeneration of dopaminergic mesocortical and mesolimbic neurons leads to dysfunction of the orbitofrontal cortex, which secondarily affects serotonergic cell bodies in the dorsal raphe nuclei. Transcranial sonography (TCS) studies suggested that hypoechogenicity of the midbrain raphe may be a marker of the idiopathic major depression and depressed mood in PD. However, findings of magnetic resonance imaging (MRI) studies on depression in PD differ dramatically across the studies. The incidence of PD increases with age and many age-related comorbid conditions, including cerebrovascular disease (CVD), can contribute to the clinical c
...
omplexity of PD. In otherwise normal older adults white matter lesions (WMLs) have been associated with depression, however specific impact of WMLs on depression in PD has not been specifically studied. Aims. The primary aims of the present study were: a) to asses a range of clinical and motor features suggested by previous research to be associated with depression, apathy and/or anxiety in a large sample of PD patients. In addition to prespecified clinical or theoretically defined subgroups, we used data driven methods seek to identify clusters of patients with specific mood disorders; b) to evaluate raphe nuclei echogenicity in PD patients with different subclass of mood disorders; c) to assess possible association between CVD and depression in PD we investigated whether hyperintesity signal (HIS) load on MRI were associated with depression in patients with PD onset above the age of 60; d) to detect whether specific patterns of gray matter (GM) and white matter (WM) loss are associated with depression in patients with PD using MRI voxel-based morphometry (VBM). Methods. Patients. Patients with idiopathic PD according to the UK PD Brain Bank criteria were enrolled. Classification of PD subtypes and rate of disease progression was based on previously reported criteria. Diagnosis of depression, anxiety and apathy in the subclass analysis was based on suggested cut-off scores on Hamilton scales of depression (HDRS) and anxiety (HARS), and apathy scale (AS). In MRI and MRI-VBM analysis depression were diagnosed using the Structured Clinical Interview for DSM-IV Axis I disorders. Image analysis. WMLs were rated using T2W and FLAIR images and classified using the semiquantitative visual rating scale of Scheltens. The topographic distribution of brain tissue loss in patients with PD and controls was assessed using MRI-VBM and implemented in Statistical Parametric Mapping (SPM5). Results. Parkinson's disease motor phenotypes and mood subtypes. In the sample of 732 PD patients most prevalent mood disorders was apathy (54.3%), while anxiety and depression were present in 24.5% and 31.8% of patients. Based on a cluster analysis five classes of mood disorder were identified: depressed (19.4%), anxious-depressed (20.3%), anxious with high level of apathy and cognitive deficit (9.5%), and mixed with high level of all mood disorders but preserved cognition (13.3%). The fifth group (37.5%) comprised patients with low levels of psychiatric disorders. Initial stage of disease (H&Y≤1.5) was characterized by an isolated depression, while with disease progression affective syndrome complicated by the emergence of anxiety and apathy...
Faculty:
Универзитет у Београду, Медицински факултет
Date:
13-07-2015
Keywords:
Parkinsonova bolest / Parkinson's disease / depresija / morfološki korelat / afektivni podtipovi / lezije bele mase / voxel-based morphometrija / depression / morphological correlates / mood subtypes / white matter lesions / voxel-based morphometry.