Biomarkeri odgovora na terapiju interferonom-β kod bolesnika sa relapsno-remitentnom multiplom sklerozom
Biomarkers of response to interferon- β therapy in patients with relapsing remitting multiple sclerosis.
Author
Milošević, Emina
Mentor
Popadić, Dušan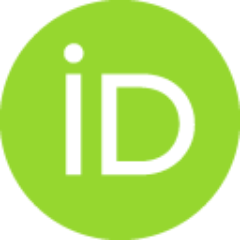 Committee members
Drulović, Jelena
Mostarica-Stojković, Marija
Lavrnić, Dragana
Baskić, Dejan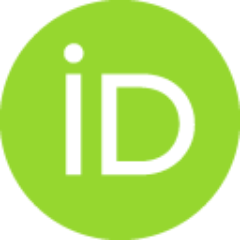 Abstract
Multipla skleroza (MS) je hronična, zapaljenska, demijelinizaciona i neurodegenerativna bolest centralnog nervnog sistema (CNS). Smatra se da je MS autoimunska bolest kod koje autoreaktivni pomoćnički T-limfociti (Th) specifični za antigene mijelina pokreću proces oštećenja direktno i aktivacijom drugih imunskih i neimunskih ćelija. Njihovo dejstvo bar delom antagonizuju regulatorni T-limfociti (Treg). Prva linija terapije za najčešću formu MS, relapsno-remitentnu (RR), je interferon-β koji svoje efekte ostvaruje dejstvom na ekspresiju različitih gena. Problem koji se nameće u lečenju ovim lekom je relativno visoka učestalost slabog terapijskog odgovora. U ovoj doktorskoj disertaciji prospektivno je praćena relativna genska ekspresija iRNK u mononuklearnim ćelijama periferne krvi kod bolesnika sa RRMS. Mereni su markeri biološkog odgovora na IFN-β, marker T-limfocita, Th1/17 − polarišući citokini, njihovi receptori, transkripcioni faktori Th1/17 i Treg, efektorski citokinii endogeni IF
...
N-β pre početka terapije sa IFN-β1b i nakon 6, 12, 24 i 36 meseci trajanja terapije. Pored toga, praćena je kinetika koncentracije odabranih proinflamatornih citokina u plazmi. Analiziran je potencijal ovih medijatora kao biomarkera kliničkog odgovora na terapiju. Tokom IFN-β terapije su se značajno menjali nivoi ekspresije svih ispitivanih gena, i to na isti način kod pacijenata koji dobro odgovaraju na terapiju i kod pacijenata koji suboptimalno odgovaraju na terapiju. IFN-β terapija nije uticala na koncentracije merenih proinflamatornih citokina u plazmi bolesnika sa RRMS. Nije postojala povezanost nivoa RNK, kao ni koncentracije citokina u plazmi sa kliničkim i demografskim parametrima obolelih. Međutim, kada su podaci analizirani u zavisnosti od pojave relapsa, nađena je povezanost niže ekspresije β2 subjedinice receptora za IL-12 (IL-12Rβ2) sa višim rizikom za pojavu relapsa. Relativna genska ekspresija IL-12Rβ2 ima potencijal kao biomarker odgovora na terapiju sa IFN-β1b. Dalja istraživanja koja bi uključila veći broj bolesnika sa RRMS su potrebna kako bi se ispitala ova pretpostavka i procenila primenjivost korišćenja relativne genske ekspresije IL-12Rβ2 kao biomarkera odgovora na terapiju sa IFN-β1b...
Faculty:
University of Belgrade, School of Medicine
Date:
25-12-2015
Projects:
Keywords:
multipla skleroza / multiple sclerosis / interferon-β / odgovor na terapiju / genska ekspresija / β2 subjedinicainterleukin-12 receptora / interferon-β / therapy response / gene expression / interleukin-12 receptor β2 subunit