Analiza kliničkih parametara, histopatološkog nalaza i imunofenotipa limfocita u decidui posteljice kod preklampsije
Author
Milošević-Stevanović, Jelena D.
Mentor
Krstić, Miljan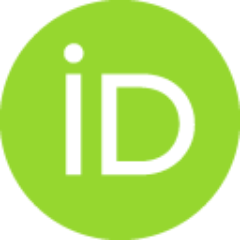 Committee members
Popović, Jasmina
Folić, Miroslav

Abstract
Preeclampsia is a complex disorder specific to pregnancy, based on the interaction of numerous genetic factors, immunological and environmental factors. The main pathological findings in preeclampsia is insufficient remodeling of maternal spiral arteries due to defective trophoblastic invasion. The process of human placentation is very complex and still not well understood, despite being essential for reproductive success. The placenta plays a central role in the pathogenesis of preeclampsia, and the lack of remodeling of the spiral arteries leads to changes in the placenta with a process that has not yet been fully elucidated. Significant density of various leukocyte cell populations that are found in the placental bed in direct contact with the trophoblast indicate their significant role in the regulation of placentation, and thus in the etiopathogenesis of preeclampsia. AIM: This doctoral thesis aims to investigate the clinical characteristics of pregnancies complicated by preeclam
...
psia, histopathological characteristics of decidua and placenta in preeclampsia, degree of trophoblast invasion and distribution of immune cells in the decidua after their immunohistochemical visualization, as well as the correlation of clinical and histopathological-immunohistochemical findings. PATIENTS AND METHODS: This is a prospective study in which the study group consisted of 30 pregnant women with preeclampsia delievered by Caesarean section, 19 of which had preeclampsia associated with intrauterine growth retardation (IUGR) and 11 patients did not. Criteria for diagnosing preeclampsia were the registering of new-onset arterial hypertension, or diastolic pressures 90 mmHg and systolic pressures 140 mmHg, measured in two separate occasions within 24 hours, with a gap of more than 6 hours and proteinuria 300 mg protein in 24-hour urine which were developed after the 20th week of pregnancy in previously normotensive women. The criterion for diagnosing IUGR was the neonatal birth weight below the tenth percentile for a given gestational age. The control group consisted of 20 healthy pregnant women delivered by elective Caesarean section. Placentas and samples of placental bed obtained during Cesarean section were histopathologically (HP) analyzed after hematoxylin-eosin staining and immunohistochemical labeling CD45+ leukocytes, CD3+ and CD8+ T lymphocytes, CD56+ NK cells, CD68+ macrophages and CK7+ trophoblast cells in the decidua. The results were systematized and grouped and the data base was formed. Statistical analysis was performed by SPSS 15.0 program. RESULTS: The analysis of the clinical characteristics of pregnant women with preeclampsia found them to be predominantly primiparas, mean age 31.3 years, mean gestation at the time of birth 36.6 weeks with a particularly high proportion of preterm neonates in the subgroup with severe preeclampsia. With regard to Doppler parameters, the disturbance of flow through aa. uterine and a. umbillicalis was significantly more reported in the study group (p<0.01), and is particularly characteristic of preeclampsia associated with IUGR. The absence of normal cardiotocographic pattern was significantly more frequent in the study group in which only 46.7% of patients had normal cardiotocographic pattern (p<0.001), and only 26.3% of pregnancies with preeclampsia associated with IUGR had normal cardiotocographic pattern. It was also found that the prevalence of cardiotocographic pattern types in the study group was significantly affected by the presence of olygoamnion (p<0.001), as well as the type of flow through aa. uterinae (p<0.05), a. umbillicalis (p<0.05) and a. cerebri media (p<0.05). Among the hematological parameters, the study group reported significantly higher values of hematocrit (p<0.05) and hemoglobin (p<0.01), and lower platelet count (p<0.01). The study group reported significantly higher values of AST, ALT, γ-GT, triglycerides and urea for p<0.01, and LDH, total cholesterol, creatinine and urate for p<0.001 compared to the control group, and lower serum albumin (p<0.01) and total bilirubin (p<0.001). Laboratory-biochemical parameters of mothers which exclusively occurred in severe preeclampsia were: thrombocytopenia and increased AST and LDH. Preeclampsia is characterized by lower birth weight and length of neonates, lower Apgar score (p<0.001), and out of laboratory-biochemical parameters of neonates polycythemia (p<0.001), lower average serum glucose level and platelet count (p<0.05) are dominant, while in perinatal morbidity common neonatal asphyxia (p<0.01) and respiratory distress syndrome (p<0.05) are more frequent compared to uncomplicated pregnancy. Significantly lower placenta mass (p<0.001) and lower diameter of umbilical cord (p<0.05) were reported in patients with preeclampsia, and marginal velamentous insertion of the umbilical cord are registered exclusively in this patient group. The main HP feature of placenta in preeclampsia is villus hypermaturity, but this is especially characteristic of preeclampsia associated with IUGR. The most frequent HP changes of basal decidua in preeclampsia were inadequate trophoblast invasion of spiral arteries and fibrinoid media necrosis, and rarely acute atherosis of spiral arteries, thrombosis or obliteration of their lumen. The group with preeclampsia reported inadequate trophoblast invasion in 76.7% of cases. Distribution of decidual immune cells in preeclampsia is characterized by lower proportion of CD56+ NK cells (p<0.001) and greater proportion of CD3+ T lymphocytes (p<0.01), CD8+ T lymphocytes (p<0.05) and macrophages (p<0.001), while the total number of CD45+ leukocytes showed no significant difference compared to uncomplicated pregnancy. CD56+ NK cells were significantly less (p<0.05) and macrophages more present (p<0.05) in the decidua with immunohistochemically determined inadequate trophoblast invasion. CONCLUSION: In pregnancies complicated by preeclampsia control of Doppler parameters of uteroplacental, fetoplacental and fetal circulation is very important in monitoring and prediction of perinatal outcome, especially in cases of preeclampsia associated with IUGR. Cardiotocographic finding correlates well with the parameters of flow in the umbilical and middle cerebral artery, the frequency of cardiographic pattern types in preeclampsia is significantly affected by the presence of olygoamnion and cardiotocography proved to be a diagnostic method that correlates well with the condition of a newborn at delivery. Changes in placental bed in terms of decidual vasculopathy are characteristics of preeclampsia, while changes in placental villus are primarily characteristic of IUGR which might indicate that preeclampsia with and without IUGR are two etiopathologically different entities. Decidua in preeclampsia is characterized by the presence of a higher number of CD3+ and CD8+ T lymphocytes, as well as macrophages, and lower number of NK cells. Alterations in the number of decidual immune cells in preeclampsia compared to the control group, as well as compared to the degree of trophoblast invasion, indicate their role in etiopathogenesis of preeclampsia. Further research of still unsolved preeclampsia syndrome requires a multidisciplinary approach, which would unite the different possible pathophysiological mechanisms, from the level of gene and receptor expression of decidual cellular milieu and their immunophenotype, through their function and cytokine local and generalized environment to clinical characteristics and disease manifestations. The knowledge of the phenotype and function of maternal immune cells in normal and pathological pregnancy can improve our understanding of the immunobiology of pregnancy in general and could contribute to improving the treatment of pathological pregnancies.
Faculty:
Универзитет у Нишу, Медицински факултет
Date:
24-04-2015
Keywords:
preeklampsija / pre-eclampsia / posteljica / decidua / trofoblast / natural killer ćelije / makrofagi / T limfociti / kardiotokografija / ultrasonografija / placenta / decidua / trophoblasts / natural killer cells / macrophages / T lymphocytes / cardiotocography / ultrasonography