Značaj genskog polimorfizma citohroma P450 3A5 i enzima antioksidativne zaštite kod pacijenata sa transplatiranim bubregom na terapiji takrolimusom
Author
Stefanović, Nikola Z.
Mentor
Cvetković, Tatjana
Committee members
Veličković-Radovanović, Radmila
Mikov, Momir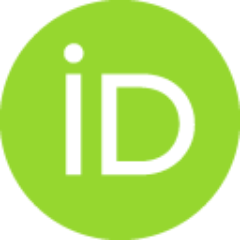 Jokanović, Milan
Jevtović-Stoimenov, Tatjana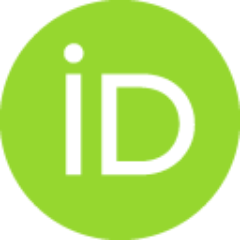 Abstract
ntroduction. Tacrolimus is the backbone of the most immunosuppressive protocols after renal transplantation in the world. Its clinical use is complicated by inter-individual variability in pharmacokinetics and chronic nephrotoxicity as well. In the previous period, a significant progress in short–term outcomes after renal transplantation was accomplished, but it was not followed by the parallel improvement of the long–term complications. Oxidative stress contributes to the endothelial dysfunction and atherosclerosis, which are the basis of the cardiovascular disease and chronic allograft nephropathy in renal transplant recipients. However, it is not fully understood, whether or not tacrolimus has an effect on oxidative status and therefore on the deterioration of renal function. The goal of this research was the evaluation of the influence of cytochrome P450 (CYP) 3A5 A6986G and ABCB1 C3435T gene polymorphisms on tacrolimus dosage regimen and exposure in the renal transplant recipients
...
. The conducted research aimed to compare oxidative stress parameters in plasma, erythrocytes and urine, the level of dimetylarginines in plasma and enzyme markers of tubular damage in urine with respect to tacrolimus dosage regimen, CYP 3A5 and ABCB1 3435 genotype of the patients. Also, this study analyzed the influence of the oxidative stress, daily dose of tacrolimus and CYP 3A5 and ABCB1 3435 genotype on renal function. In addition, the goal of conducted research was the evaluation of the superoxide dismutase (SOD) 2 Ala –9 Val and glutathione peroxidase (GPX) 1 Pro 200 Leu gene polymorphisms effect on oxidative stress parameters and renal function. Methods. This research included renal transplant recipients on tacrolimus based immunosuppression, who were at least one year post-transplants and healthy examinees. The polymorphisms in CYP 3A5 and ABCB1gene were detected by allele–specific PCR method, while polymorphisms in SOD2 and GPX1 gene were analyzed by PCR – RFLP method in renal transplant recipients and healthy examinees as well. Also, all examinees had oxidative stress parameters in plasma, erythrocytes and urine, levels of dimethylarginine in plasma and the activity of enzyme markers of tubular damage in urine determined. The level of thiobarbituric acid reactive substances (TBARS), advanced oxidation protein products (AOPP), total sulfhydril groups (USH), activity of catalase and SOD were determined in plasma. The level of TBARS, reduced glutathione (GSH), activity of SOD, GPX and glutathione reductase (GR) were determined in erythrocytes. The level of TBARS, USG, reactive carbonyl derivates (RCD) and the activity of the enzymes, N-acetyl-β-D-glucosaminidase (NAG), dipeptidyl peptidase IV (DPP IV), aminopeptidase N (APN) and gamma-glutamyl transpeptidase (GGT) were determined in urine. Estimated glomerular filtration rate (eGFR) was calculated by MDRD formula. Results. The obtained results showed that CYP 3A5 A6986G, but not ABCB1 C3435T, gene polymorphism was an independent predictor of tacrolimus exposure. The carriers of CYP 3A5*1/*3 genotype required higher daily dose of a drug than the carriers of the CYP 3A5*3/*3 genotype, in order to maintain the optimal therapeutic drug concentration, in the following two years after transplantation. It is shown that CYP 3A5 gene polymorphism represents an independent predictor of eGFR variability in a two - year period after renal transplantation, whereas the patients with CYP 3A5*1/*3 genotype had reduced renal function. Renal transplant recipients had higher oxidative stress, levels of dimethylarginine and activities of the enzyme markers of tubular damage compared to control group. The asymmetric (ADMA) and symmetric dimethylarginine (SDMA) concentration correlated positively with eGFR, while only SDMA is a predictor of eGFR variability. Tacrolimus daily dose showed positive correlation with the parameters of antioxidative defense in erythrocytes. However, tacrolimus daily dose and systemic oxidative stress showed independent and negative effect on eGFR in a long – term period after renal transplantation. In addition, the parameters of the oxidative stress in urine correlated positively with enzyme markers of tubular damage. The polymorphism Ala –9 Val in SOD2 and Pro 200 Leu in GPX1 gene had synergic effect on deterioration of the renal function between the first and the second post–transplant year. The carriers of both SOD 2 Val and GPX1 Leu allele showed a significant reduction in renal function compared to other patients. Conclusion. This research confirmed the influence of the CYP 3A5 gene polymorphism on tacrolimus dosage regimen in renal transplant recipients. Furthermore, the conducted study showed that the investigated polymorphism was significant, not only in early, but in late period after renal transplantation as well, representing an important predictor of tacrolimus daily dose. The determination of CYP 3A5 genotype in clinical practice contributes to the individualization of tacrolimus dosage regimen and provides the personalized medicine within renal transplant recipients. Dose adjustments based on the CYP 3A5 genotype contributes to the reduction in pharmacokinetic variability of tacrolims and the risk of the adverse effects development. Although renal transplantation solves a number of complications associated with chronic kidney disease, and shows the advantage compared to dialysis treatment, an increased oxidative stress is still unsolved enigma in a post–transplantation period. The conducted research showed potential antioxidative characteristics of tacrolimus in the erythrocytes. Tacrolimus may contribute to the reduction of renal function in long–term period after transplantation, but obviously this effect was not mediated by oxidative stress. The obtained findings suggest that SDMA may be an important marker of the renal function in patients with transplanted kidney. In addition, the investigation of the polymorphisms in antioxidative enzymes genes may be significant due to their contribution to better insight concerning the role of the oxidative stress and their influence on a transplanted kidney function. The implementation of therapeutic strategies that will reduce the overall exposure of tacrolimus and oxidative damage in renal transplant recipients as well, represents the challenge and need in years to come.
Faculty:
Универзитет у Нишу, Медицински факултет
Date:
20-04-2015
Projects:
Keywords:
transplantacija bubrega / kidney transplantation / takrolimus / citohrom P450 3A5 / P - glikoprotein / farmakogenetika / oksidativni stres / antioksidativni enzimi / dimetilarginini / nefrotoksičnost / bubrežna funkcija / tacrolimus / cytochrome P450 3A5 / P - glycoprotein / pharmacogenetics / oxidative stress / antioxidative enzymes / dimethylarginine / nephrotoxicity / renal function