Korelacija ekspresije CD31 i glatkomišićnog aktina sa morfološkim karakteristikama adenokarcinoma rektuma
Correlation of expression of CD31 and smooth muscle actin SMA with morphological characteristics of rectal adenocarcinoma
Author
Tufegdžić, Ivana
Mentor
Jančić, Snežana
Committee members
Stanković, Vesna
Radovanović, Dragče
Janković-Veličković, Ljubinka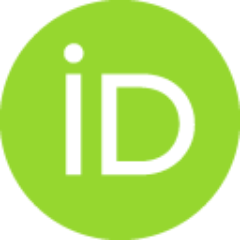 Abstract
UVOD: Adenokarcinom rektuma je jedno od najčešćih malignih oboljenja ljudi, sa čestim razvojem metastaza u limfnim čvorovima i jetri. Obzirom da stadijum bolesti najviše utiče na terapijski pristup i ishod bolesti, neophodna su istraživanja u cilju boljeg razumevanja sklonosti tumora ka invaziji i metastazama. Tumorska invazija obuhvata kompleksnu reakciju tumorskih ćelija i strome tumora, pri čemu se smatra da je za stvaranje dezmoplastične strome najpre odgovorna aktivacija miofibroblasta, dok je angiogeneza esencijalna za metastatski potencijal tumora. Različite i malobrojne studije koje su koristile "image" analizu su često dale kontradiktorne rezultate u vezi međusobnog uticaja tumorskih ćelija i okolnih parametara strome i skolonosti tumora ka invaziji i metastazama. Ovakvi rezultati su naveli autora da koristeći "image" analizu pokuša da što preciznije izmeri vrednosti sastavnih delova strome i utvrdi njihovu povezanost sa morfološkim karakteristikama tumora. CILj: Histohemijs
...
ko i imunohistohemijsko proučavanje strome adenokaricnoma rektuma, odnosno određivanje vrednosti miofibroblasta, dezmoplazije, kao i gustine, obima i vrednosti endotelijalne površine ("endothelial area", EA) vaskularnih prostora koristeći "image" analizu.
INTRODUCTION: Adenocarcinoma of the rectum is one of the most common malignant diseases in humans, with frequent development of metastases in the lymph nodes and liver. Since the stage of the disease is the most important parametar affecting the therapeutic approach and outcome of the disease, it is necessary to do research in order to better understand the tendency toward tumor invasion and metastasis. Tumor invasion involves a complex reaction of the tumor cells and the tumor stroma, wherein it is considered that the activation of myofibroblasts is primarily responsible for the formation of desmoplastic stroma, whereas angiogenesis is essential for the metastatic potential of the tumor. A few different studies that have used the "image" analysis gave contradictory results regarding the mutual influence of tumor cells and surrounding stromal parameters and the tendency for tumor invasion and metastasis. These results prompted the author to use "image" analysis, with attempt to accura
...
tely measure the value of the constituent parts of the stroma and establish their relationship with morphological characteristics of the tumor. AIM: Histochemical and immunohistochemical study of stromal component of rectal adenocarcinoma and to determine the value of myofibroblasts, desmoplasia and density, perimeter and assessment of endothelial surface ("endothelial area", EA) of vascular spaces using the "image" analysis.
Faculty:
Универзитет у Крагујевцу, Факултет медицинских наука
Date:
19-11-2015
Keywords:
adenokarcinom rektuma / Colorectal carcinoma / myofibroblasts / desmoplasia / angiogenesis / SMA / CD31 / miofibroblasti / dezmoplazija / angiogeneza / SMA / CD31