Rod, književnost i modernost u periodici s početka 20. veka: Žena (1911-1914) i The Freewoman (1911-1912)
Gender, literature and modernity in periodicals from the early 20th century: Žena/The Woman (1911-1914) and The Freewoman
Author
Kolarić, Ana Z.
Mentor
Dojčinović, Biljana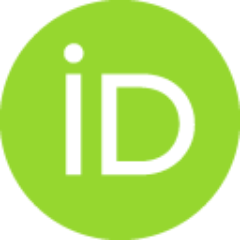 Committee members
Barać, Stanislava.
Popov, Jovan

Abstract
U ovoj doktorskoj disertaciji analizirana su dva časopisa s početka dvadesetog veka – The Freewoman (1911-1912) i Žena (1911-1914). Časopis The Freewoman, čiji je podnaslov prvo bio "nedeljni feministički pregled" ("A Weekly Feminist Review"), a potom "nedeljni humanistički pregled" ("A Weekly Humanist Review"), pokrenut je 1911. godine u Londonu i izlazio je jedanput nedeljno. Časopis je pokrenula i uređivala Dora Marsden (1882-1960), u jednom periodu zajedno sa Meri Gotrop (Mary Gawthrope, 1881-1973), nakon što su obe napustile Žensku društvenu i političku uniju (The Women's Social and Political Union), militantnu sifražetsku organizaciju koja se zalagala da žene dobiju pravo glasa. Časopis Žena, čiji je podnaslov najpre bio "mesečni časopis za žene", a potom "časopis za pouku i zabavu", pokrenut je 1911. godine u Novom Sadu. Izlazio je jedanput mesečno u periodu 1911-1914. Prestao je da izlazi po izbijanju Prvog svetskog rata; obnovljen je 1918. godine i izlazio je do kraja 1921. go
...
dine. Časopis je pokrenula i uređivala Milica Tomić (1859-1944), ćerka Svetozara Miletića i žena Jaše Tomića, istaknutih srpskih političara. U središtu analize bila je veza između roda, književnosti (ovaj termin shvaćen je široko te uključuje članke i eseje iz brojnih oblasti, kao i književnu kritiku) i modernosti. Cilj analize bio je da se ispita složeni odnos između roda (pre svega, reprezentacija žena i ženstvenosti, formiranja rodnog identiteta, seksualnosti, te rodnih aspekata književnog stvaralaštva) i modernosti (i srodnih pojmova, poput modernog, modernizacije, modernizma). Pošto obuhvataju kritičke priloge (tekstove koji se bave društvenom, političkom i kulturnom problematikom) i književne priloge (koji su često bili reakcije na aktuelne teme, poput braka, razvoda, abortusa ili rata), časopisi The Freewoman i Žena bili su adekvatan materijal za jednu istorijsku, kulturnu i teorijsku analizu. Tekstovi iz dva časopisa tumačeni su u njihovim specifičnim društvenim, političkim i kulturnim kontekstima. Komparativna analiza dva časopisa koji prvi put izlaze iste godine, jedan u Londonu a drugi u Novom Sadu, omogućila je da se uoče konceptualizacije modernog koje se razlikuju od jednog do drugog društveno-političkog konteksta i kulturne tradicije u čijim okvirima nastaju. Zajedno sa tim, identifikovana su i pitanja, problemi i teme koji su početkom dvadesetog veka prelazili nacionalne, jezičke, kulturne granice. U analizi se pošlo i od toga da su sami pojmovi modernosti i modernizma istovremeno i deskriptivni i normativni: i kada se koriste naizgled samo da opišu istorijske prilike, u njima je već sadržan i određeni vrednosni sud...
This doctoral dissertation analysed two periodicals from the beginning of the 20th century – The Freewoman (1911-1912) and Žena/The Woman (1911-1914). The Freewoman, founded by Dora Marsden (1882-1960) and her friend Mary Gawthrope (1881-1973), started coming out in 1911 as "A Weekly Feminist Review." After 27 issues, journal changed its name into "A Weekly Humanist Review." Both women, well-known suffragettes, left the Pankhursts' militant suffrage organization – The Women's Social and Political Union (WSPU), and established the first (explicitly) feminist magazine in Anglo-American world. Magazine Žena, whose first subtitle "a monthly magazine for women" changed to "magazine for education and fun", started coming out in Novi Sad in 1911. The journal was coming out on a monthly basis between 1911 and 1914. While it was not published during the First World War, subsequently, editors renewed its publication for three more years, and finally ended in 1921. This magazine was founded and e
...
dited by Milica Tomić (1859-1944), Svetozar Miletić's daughter and Jaša Tomić's wife. Both Miletić and Tomić were famous political figures. The focus of this dissertation is the relation between gender, literature (this term was understood broadly in order to include essays and articles from numerous disciplines as well as literary criticism), and modernity. The analysis aims to explore complex and intertwined relations between gender (above all, representations of women and womanliness, gender identities and their formation, sexuality, and gender aspects of both literary works and literary criticism) and modernity (and related concepts such as modern, modernization, modernism). Both The Freewoman and Žena published critical articles discussing social, political and cultural problems, as well as literary pieces (often representing fictional reactions to and interpretations of the key politico-ethical issues such as marriage, divorce, abortion and war). Therefore, these two printed resources are adequate and fruitful ground for informed historical, cultural and theoretical analysis. Articles from both magazines are examined and interpreted in their specific social, political and cultural contexts. Such a comparative analysis of the two magazines, which appear simultaneously in London and in Novi Sad, makes us acknowledge and understand different conceptualizations of "modern" which vary depending on social and political contexts as well as cultural traditions within which they develop. In addition, the analysis of two magazines serves to question and problematize topics that went well beyond national, cultural and linguistic borders. One of the tasks of the analysis is to show how concepts such as modernity and modernism when used descriptively are always already prescriptive. In other words, even when used to describe only historical contexts, value judgements are inextricably intertwined within concepts of modernity and modernism...
Faculty:
Универзитет у Београду, Филолошки факултет
Date:
22-12-2015
Projects:
Keywords:
Časopisi The Freewoman i Žena / The Freewoman / ženska i feministička periodika / feministička teorija i kritika / rod / identitet / Žena / women's and feminist magazines / feminist theory and criticism / gender / identity