Uticaj aluminijuma na strukturne i biohemijske karakteristike mozga pustinjskih miševa
Influence of aluminium on the structural and biochemical charachterictics of mongolian gerbil brain.
Author
Vučetić-Arsić, Svetlana S.
Mentor
Petronijević, Nataša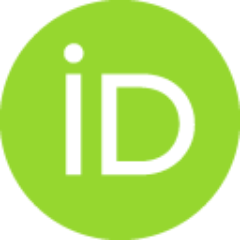 Committee members
Marković, Ivanka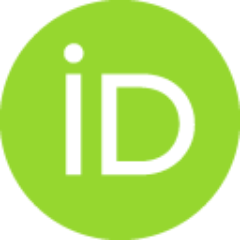 Stefanova, Elka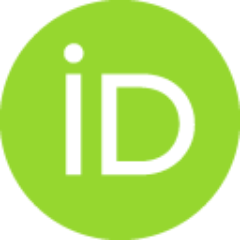 Selaković-Mićunović, Vesna

Abstract
Uvod: Aluminijum (Al) je metal prisutan pretežno u zemljinoj kori i čovekovom okruženju. Više studija je pokazalo da sa unosom Al u organizam raste individualni rizik od nastanka neurodegenerativnih oboljenja uključujući i Alchajmerovu bolest (AB), a da je sam etiopatogeneteski mehanizam i dalje predmet izučavanja i pretpostavki (Campbell, 2002; Kawahara, 2005; Walton i Wang, 2009). U istraživanjima, koja su bazirana na uticaju Al u nastanku morfoloških i neurobiohemijskih promena karakterističnih za AB, korišćeni su različiti eksperimentalni animalni modeli (Kaltzo i sar., 1965; Walton, 2007) kao i in vitro studije (Kawahara i sar, 2001; Ricchelli i sar., 2005). U ovom radu je ispitivan uticaj akutne i subakutne intoksikacije aluminijumom na strukturne i biohemijske karakteristike pojedinih moždanih regiona pustinjskih miševa (Mongolian gerbils). Ciljevi: (I) Ispitati dinamiku promena mitohondrijalnog metabolizama (aktivnost citohrom c oksidaze (COX) i komleksa I), holinergičkog siste
...
ma (aktivnost acetiholinesteraze (AChE)) i pokazatelja oksidativnog stresa - sadržaj lipidnih peroksida izražen preko koncentracije malondialdehida (MDA), superoksid anjona (O2-) i sulfihidrilnih (SH) grupa, kao i aktivnost superoksid dizmutaze (SOD) i katalaze (CAT) u korteksu, hipokampusu, talamusu i nc. caudatus-u životinja u toku prva 24 sata od akutnog tretmana različitim dozama (LD25 i LD50) aluminijuma hlorida (AlCl3); (II) Odrediti aktivnost COX i komleksa I, aktivnost AChE i pokazatelja oksidativnog stresa (sadržaj MDA, O2- i SH grupa, kao i aktivnost SOD i CAT) u korteksu, hipokampusu, talamusu i nc. caudatus-u džerbila nakon subakutnog tretmana sa AlCl3 koji je aplikovan gavažom u dozi LD10 u toku tri nedelje; (III) Ispitati uticaj subakutnog davanja AlCl3 (LD10) na ekspresiju amiloida β, NADPH oksidaze (NOX) i pojedinih izoenzima superoksid dizmutaze (SOD1 i SOD2) u mozgu pustinjskih miševa, tehnikama imunohistohemije i Western blota...
Objective: Aluminium is a metal predominantly present in the Earth's crust and is common in the human environment. Several studies suggest that aluminum (Al) intake might increase an individual's risk of developing Alzheimer disease (AD) but mechanism of ethiopatogenesis is still the subject of studies and assumptions (Campbell, 2002; Kawahara, 2005; Walton and Wang, 2009). In studies based on the influence of Al on the occurrence of morphological and neurobiochemical changes that are characteristic for AB different experimental models (Kaltzo et al., 1965; Walton, 2007) and in vitro surveys (Kawahara et al., 2001; Ricchelli et al., 2005) were used. Animal model of Mongolian gerbils we used in order to investigate the influence of aluminum to the structural and biochemical characteristics of certain brain regions. Aims: (I) to analyze the dynamic of changes of mitochondrial metabolism (activity of cytochrome c oxidase (COX) and Complex I), cholinergic system (activity of acetylcholines
...
terase (AChE)), oxidative stress parameters - levels of lipid peroxides malondialdehyde (MDA), superoxide anion (O2-) production and thiol (SH) groups as well as superoxide dismutase (SOD) activity and catalase activity (CAT) in a brain structure - cortex, hippocampus, thalamus and nc. caudatus after aluminium chloride (AlCl3 x6H20) tretament, initiated by two different doses of Al (LD25 i LD50 ), given per os in a first 24 hours; (II) to observe and measure AChE activity, oxidative stress parameters including SOD and CAT activity, O2- production, levels of MDA and SH groups as well as COX and Complex I activities, after subacute treatment with Al in doses LD10 during 21 days; (III) To analyze the effects of ingested Al on the dynamic of changes in NADPH oxidase (NOX2) expression, amiloid β and superoxide dismutase SOD1 and SOD2 after subacute Al treatment by immunohistochemistry and Western blot tehnic...
Faculty:
Универзитет у Београду, Медицински факултет
Date:
25-12-2015
Keywords:
aluminijum / aluminum / Alcheimerova bolest / oksidativni stres / NADPH oksidaza / Alzheimer disease / oxidative stress / NADPH oxidase