Molekularna i biohemijska osnova dijapauze kukuruznog plamenca Ostrinia nubilalis (Hbn.) (Lepidoptera: Pyralidae)
Molecular and biochemical basis of diapause of European corn borer Ostrinia nubilalis (Hbn.) (Lepidoptera: Pyralidae)
Author
Popović, Željko D.
Mentor
Radojičić, Ratko
Committee members
Grubor-Lajšić, Gordana
Blagojević, Duško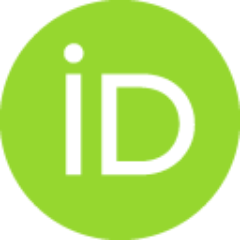 Stanisavljević, Ljubiša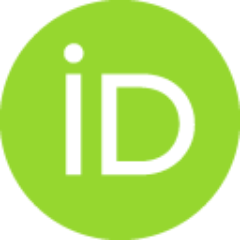 Purać, Jelena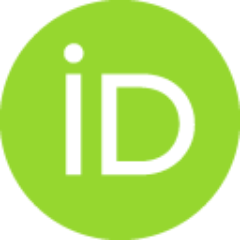 Abstract
Dijapauza je period zaustavljenog razvoja kod insekata, drugih zglavkara i određenih vrsta riba, a koja se javlja na određenom, za svaku vrstu karakterističnom, razvojnom stadijumu. Dijapauzu, kao dugotrajnu i "skupu" fazu mirovanja, karakteriše prilagođavanje organizma na molekularnom, fiziološkom, morfološkom i bihevioralnom nivou. Promene koje karakterišu dijapauzu većine vrsta su supresija metabolizma, zaustavljanje ili usporavanje razvića, izmenjena ekspresija gena, sinteza zaštitnih proteina i metabolita koji vode ka povećanju otpornosti organizma. Sposobnost insekata da prežive dugotrajne nepovoljne periode u stanju dijapauze omogućila im je da koriste sezonski uslovljene resurse, kolonizuju raznovrsna staništa, smanjuju ukrštanje u srodstvu i povećavaju genetičku raznovrsnost. S obzirom na ogroman značaj dijapauze u životnom ciklusu insekata, ali i drugih organizama, bilo kakvo odlaganje ili njeno prerano prekidanje može imati negativne posledice na njihovo preživljavanje. Iz t
...
og razloga, bolje poznavanje biološke osnove dijapauze može omogućiti unapređenje kontrole insekatskih vrsta koje nanose ekonomsku štetu u poljoprivredi, ali i poboljšanje metoda gajenja vrsta koje su korisne (bumbari, pčele, svilena buba, bubamare, parazitske osice i druge). Takođe, razumevanje mehanizama otpornosti i zaštite od stresa, npr. na niske temperature, mogu doprineti razvoju novih tehnika za krioprezervaciju organa i tkiva. Na kraju, insekti koji miruju, zbog specifičnosti metaboloma, mogu biti potencijalan izvor novih lekova, ali i dobri modeli za istraživanje starenja, gojaznosti i dijabetesa. Kukuruzni plamenac Ostrinia nubilalis (Hübner 1796) je vrsta moljca čije su larve polifagne herbivore koje se hrane na preko 200 biljnih vrsta, uključujući važne poljoprivredne useve, povrće i voće. Krajem leta i početkom jeseni larve 5. stupnja ulaze u fakultativnu dijapauzu, preživljavajući oštre kontinentalne zime u fazi mirovanja. Tokom dijapauze gusenice O. nubilalis razvijaju otpornost na niske temperature i sposobnost da prežive zamrzavanje vanćelijskih telesnih tečnosti, VIII što je omogućilo ovoj vrsti da nastani ogromna prostranstva Evroazije, ali i da nepažnjom čoveka nasele Severnu Ameriku...
Diapause is a carefully regulated state of arrested development that occurs at a species-specific life stage of insects, other arthropods and some fish species. It engages a plethora of molecular, physiological, morphological and behavioral changes that altogether increase stress tolerance and the ability to survive. Thus, diapause enables insects to exploit seasonally variable food resources and colonize new habitats, as well as decrease inbreeding and increase mating of temporally separated genotypes in a population. Due to the tremendous importance of diapause for survival, any factors that delay or perturb diapause can potentially compromise the fitness of an organism. Thus, deeper knowledge of the biology of diapause could help improve or develop new means of pest control for insect populations, as well as to advance current rearing techniques of beneficial species (bees, ladybirds, parasitic wasps, silkworm etc.). Additionally, defining the molecular background of stress toleranc
...
e during diapause, such as cold hardiness, could improve techniques for cryopreservation of organs, tissues and cells. Also, because of the specificity of the metabolom, diapausing insects could be regarded as a potentially rich source of new pharmaceutical agents, or could be used as model organisms to study ageing, obesity and diabetes. The European corn borer (ECB), Ostrinia nubilalis (Hübner 1796), is a pest moth species whose polyphagous larvae feed on more than 200 plants, including important crops, vegetables and fruits. In late August or the beginning of September, because of a critical shortening of the photoperiod, 5th instar larvae of ECB stop feeding and enter into diapause. Diapausing larvae gradually develop freeze tolerance and become cold hardy, which has enabled this species to successfully colonize temperate regions. The aim of this dissertation was to improve our understanding of the molecular and biochemical mechanisms governing diapause of O. nubilalis...
Faculty:
Универзитет у Београду, Биолошки факултет
Date:
29-09-2014
Projects:
Keywords:
dijapauza / diapause / Ostrinia nubilalis¸ hypometabolism / stress / dehydration / gene expression / apoptosis / Ostrinia nubilalis¸ hipometabolizam / stres / dehidracija / ekspresija gena / apoptoza