Uloga inhibitora vaskularnog endotelnog faktora rasta u terapiji dijabetičnog makularnog edema
The role of an inhibitor of vascular endothelial growth factor in the treatment of diabetic macular edema
Author
Jovanović, Sandra
Mentor
Sabo, Ana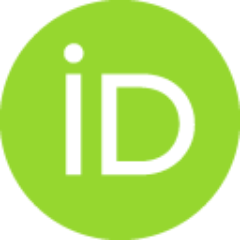 Čanadanović, Vladimir
Committee members
Milenković, Svetislav
Babić, Nikola
Horvat, Olga
Oros, Ana
Grković, Desanka

Abstract
Dijabetesna retinopatija je među vodećim uzročnicima stečenog slepila, kako u razvijenim zemljama, tako i zemljama u razvoju. Dijabetesna retinopatija je jedna od najčešćih komplikacija Dijabetes Mellitus-a. U sklopu dijabetesne retinopatije jedan od najranijih razloga koji dovodi do pada vidne oštrine je dijabetični makularni edem (DME). Pad vidne oštrine kod pacijenata sa dijabetesom narušava njihov kvalitet života i umanjuje radnu sposobnost. Dosadašnji oblik lečenja laserfotokoaguacijom makule, nije dao zadovoljavajuće rezultate. U novije vreme sve više je zastupljeno farmakološko lečenje edema koje podrazumeva intrvitrealnu aplikaciju lekova iz grupe inhibitora vaskularnog endotelnog faktora rasta (VEGF inhibitori), koji dovodi do stabilizacije zidova krvnih sudova. Cilj ove studije je da se ispita efikasnost lečenja DME uz pomoć intravitrealno aplikovanih lekova iz grupe inhibitora vaskularnog endotelnog faktora rasta u odnosu na konvencionalno do sada priznato lečenje laserfoto
...
kogulacijom makule. Efikasnost lečenja je procenjivana na dva načina: anatomski, na osnovu smanjenja centralne makularne debljine izražene u μm, merene metodom optičke koherentne tomografije, i funkcionalno, na osnovu poboljšanja vidne oštrine koja je izražavana u log MAR jedinicama. U ovoj prospektivnoj, randomiziranoj kliničkoj studiji sa minimumom praćenja od 6 meseci, u eksperimentalnoj grupi tretiran je 51 pacijent, odnosno 84 oka aplikacijom bevacizumaba (anti VEGF agens) u dozi od 1,25 mg, sa ili bez dodatnog laser tretmana. Uz prosečno 2,46 inekcije postignuta je prosečna redukcija centralne makularne debljine od 139,15 μm. Dobijene vrednosti su nakon svake aplikovane doze su značajno bolje u odnosu na početnu. Edemi sa većom centralnom makularnom debljinom su zahtevali tretman sa većim brojem inekcija. Kod većih edema je postignuta i veća redukcija centralne makularne debljine. U odnosu na vidnu oštrinu u eksperimentalnoj grupi postignuto je poboljšanje od 0,135 log MAR jedinica. Efekat lasera kao samostalne terapije u kontrolnoj grupi (50 pacijenata, 92 oka) nije bio značajan ni u pogledu smanjenja centralne makularne debljine kao ni na osnovu poboljšnja vidne oštrine. Tretman bevacizumabom samostalno ili u kombinaciji sa laserom je efikasniji u tretmanu DME u odnosu na konvencionalni tretman laserfotokoaguacijom koji potvrđeno dovodi do stabilizacije stanja. Značaj ove studije je potvrda efikasnosti i bezbednosti jednog novog oblika lečenja koji samostalno ili u kombinaciji sa laser tretmanom predstavlja novi protokol lečenja dijabetičnog makularnog edema.
Diabetic retinopathy is among the leading causes of acquired blindness in developed countries, as well as in developing countries. Diabetic retinopathy is one of the most frequent Diabetes Mellitus complications. Within diabetic retinopathy, diabetic macular edema (DME) is one of the earliest causes of the loss of visual acuity. Impaired vision causes decline in life quality in diabetic patients and it decreases their working ability. Up to this date, laser photocoagulation treatment has not given satisfactory results. Recently, new promising treatment forms have emerged, including the intravitreal application of vascular endothelium growth factor (VEGF inhibitors), which lead to stabilization of the vessel wall. The aim of this study is to evaluate the efficacy of DME treatment consisting of intravitreal VEGF inhibitor application alone or as a part of combined treatment (intravitreal VEGF inhibitor plus laser photocoagulation) compared with conventional laser treatment alone. The ef
...
fect of treatment was evaluated according to morphological parameters by measuring central macular thickness (CMT) in μm with optical coherence tomography, and according to functional parameter by visual acuity in log MAR scale. In this prospective randomized clinical trial, with minimum follow up of 6 months, in experimental group 51 patient, or 84 eyes were treated with bevacizumab (VEGF inhibitor) in 1.25 mg dosage, alone or in combination with laser. The mean reduction in was 139.15 μm, which was achieved with 2.46 doses on average. The difference between the final and initial CMT values after each dos age was tatistically significant. Edemas with high central macular thickness required high number of intraviteal aplicatons and the reduction was higher. In our study, mean visual acuity improved significantly in 0.135 log MAR. In control group (50 patient, 92 eyes) treated with laserphotocolagulation alone, the effect on visual acuity and central acular thickness was not statistically significant. The treatment with bevacizumab alone or in combined treatment is more effective in treating DME than conventional macular laser treatment alone, from both - anatomical and functional perspective. The importance of this study is confirmation of the efficacy and safety of a new form of treatment and the introduction of a new protocol for the treatment of diabetic macular edema.
Faculty:
Универзитет у Новом Саду, Медицински факултет
Date:
25-03-2015
Keywords:
Dijabetesna retinopatija / Diabetic Retinopathy / Monoclonal / Makularni edem / Vaskularni edotelijalni faktori rasta / Laserska koagulacija / Vidna oštrina / Monoklonalna antitela / Ishod lečenja / Macular Edema / Vascular Endothelial Growth Factors / Laser Coagulation / Visual Acuity / Antibodies / Treatment Outcome