Aerodinamičko-strukturalna optimizacija uzgonskih površina letelica
Aerodynamic-structural optimization of aircraft lifting surfaces
Doktorand
Vidanović, Nenad D.
Mentor
Rašuo, Boško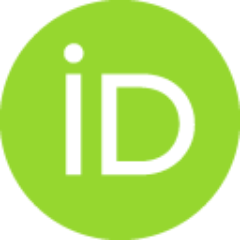 Članovi komisije
Bengin, Aleksandar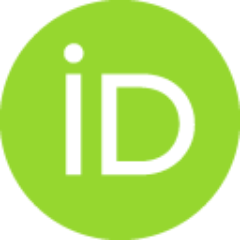 Dinulović, Mirko
Grbović, Aleksandar
Kastratović, Gordana

Sažetak
Istraživanjem tokom izrade ove disertacije sprovedena je multidisciplinarna studija kojom je izvršeno numeričko modeliranje interakcije fluid-struktura uzgonskih poršina letelica. Numeričko modeliranje fenomena interakcije na relaciji fluid-struktura sprovedeno je posrednim sprezanjem aerodinamičkih i strukturalnih proračuna, a sa visokim stepenom pouzdanosti numeričkog predviđanja. Primenom predloženog algoritma postignuta je veća tačnost aerodinamičko-strukturalnih analiza u odnosu na postojeće postavke, dok je sama pouzdanost numeričkih proračuna utvrđena u odnosu na sprovedene aerodinamičke i strukturalne eksperimente. U okviru definisanih karakterističnih (kritičnih) režima tokom procesa eksploatacije, izvršen je izbor optimalnog aerodinamičkog oblika koji ispunjava taktičko-tehničke zahteve projektovanja, kao i propisana ograničenja, a na osnovu čega su aerodinamičko-strukturalne karakteristike letelice unapređene. Postupak optimizacije je baziran na korišćenju aproksimativnog mo
...
dela, koji je opisan statističkim metodima, dok je sam optimajzer evolucionog tipa. Predloženo modularno okruženje predstavlja osnovni metod multidisciplinarne optimizacije opslužen od strane jedinstvenog optimajzera. U okviru kreiranog monolitičkog okruženja sprovedena je optimizacija krila balističkog projektila kratkog dometa. Metodom meta-modeliranja prostora pretrage značajno je povećan broj mogućih optimalnih geometrija koje zadovoljavaju i ciljeve i ogreničenja. Osnovni doprinos predstavlja aerodinamičko-strukturalno unapređivanje inicijalne geometrije analiziranog, realnog balističkog projektila. Optimizacijom su postojeće karakteristike i performanse projektila podignute na viši nivo, čime je u okviru realnih režima eksploatacije ostvareno povećanje finese, a time i dometa projektila, dok je sa aspekta sigurnosti pouzdanost samog projektila poboljšana. Ceo postupak je doprineo da troškovi razvojnog programa budu značajno umanjeni, a što se posebno ogleda u uštedama na polju eksperimentalnih i numeričkih resursa. Ostvarenim rezultatima analizirane letelice postignuti su realni uslovi za potencijalni razvoj jednog takvog raketnog sistema, a sam razvojni program je u mnogome unapređen i može poslužiti za razvoj i drugih letelica. Kreiranje numeričkog okruženja koje omogućava ovakav vid analize predstavlja značajan naučni i praktični doprinos pri spregnutom modeliranju ponašanja strukture izložene dejstvu fluida.
In this research a multidisciplinary study of numerical modeling of fluidstructure interaction phenomenon was carried out. Numerical modeling of fluidstructure interaction of lifting surfaces was accomplished thru closely coupled aerodynamic and structural computational domains, with high computational reliability and accuracy which were established regarding conducted aerodynamic and structural experiments. The proposed algorithm gives better numerical accuracy of aerodynamicstructural analysis compared to existing similar methods. Multipoint and multidiscipline aerodynamic shape optimization, with respect to predefined objectives and constrains, was carried out in order to achieve the improvement of initial aerodynamic-structural performances of aircraft. The multidisciplinary feasible method proposed in this thesis, is a single level method driven by meta-modeling based evolutionary optimizer. The proposed monolithic environment was used for optimization of a realistic short range b
...
allistic missile fin. This kind of analysis enabled increased number of feasible optimal geometries of fin, while its special feature was the overall improvement of ballistic missile initial geometry. Within realistic multipoint regimes, the initial performances of missile were optimized and upgraded, especially the missile fitness, and therefore range. At the same time, the reliability of missile overall behavior was improved. The whole procedure significantly decreased the costs of developing program, especially in use of experimental and numerical resources. The achieved results, regarding the ballistic missile, provide real conditions for potential development of such and similar aircrafts, with upgraded developing program. The established multimodular design optimization environment which enabled this kind of analysis presents significant scientific and practical contribution of fluid-structure interaction numerical modeling.
Fakultet:
Univerzitet u Beogradu, Mašinski fakultet
Datum odbrane:
18-12-2015
Ključne reči:
interakcija fluid-struktura (FSI) / fluid-structure interaction (FSI) / uzgonske površine letelica / multidisciplinarna optimizacija (MDO) / meta-modeliranje / genetski algoritam / konačni elementi / konačne zapremine / eksperimentalna aerodinamika / eksperimentalna čvrstoća / balistički projektili / aircraft lifting surfaces / multidisciplinary design optimization (MDO) / meta-modeling / genetic algorithm / finite element method / finite volume method / experimental aerodynamics / experimental strength / ballistic missiles