Uticaj rekultivacije na karakteristike tehnosola rudnika bakra Bor
Impact of recultivation on the technosol characteristics in Bor copper mine
Author
Lilić, Jasmina A.
Mentor
Đurović, Nevenka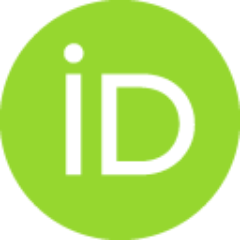 Committee members
Nedić, Mirko
Lalević, Blažo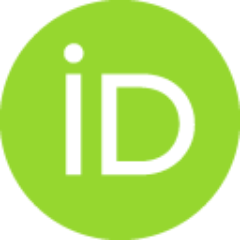 Stevanović, Jasmina
Dželetović, Željko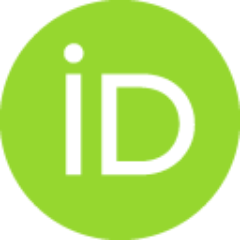 Abstract
Predmet istraživanja ove doktorske disertacije su posledice primenjenih mera rekultivacije na karakteristike zemljišta kopovskog jalovišta "Visoki planir" i flotacijskog jalovišta "Polje 2", rudnika bakra Bor. Rudarska jalovišta degradiraju površine na koje se odlažu i sadrže manje ili veće količine toksičnih materija koje ih čine nepogodnim za rast biljaka. S druge strane, te štetne materije mogu vetrom i vodom dospeti i u druge delove životne sredine. Da bi se smanjio rizik od zagađenja životne sredine i degradirane površine privele korisnoj nameni, primenjuju se različite metode rekultivacije. U tom cilju je na jalovištima rudnika bakra Bor izvedena rekultivacija: na jednom delu kopovskog jalovišta "Visoki planir" od 1979. do 1998. godine zasađena su stabla više vrsta listopadnog drveća, dok na drugom delu jalovišta nije primenjena rekultivacija. Na jedan deo flotacijskog jalovišta "Polja 2" 1991. godine nanesen je zemljišni materijal iz pozajmišta. Na preostalom delu tog drugog ja
...
lovišta takođe nije izvršena rekultivacija. Osnovni cilj istraživanja ove doktorske disertacije je utvrđivanje promena u karakteristikama površinskog sloja kopovskog i flotacijskog jalovišta koje su nastale kao posledica primene mera rekultivacije pre 20-30 godina. Cilj ove disertacije je i to, da se na osnovu istraživanja promena u zemljištu pod uticajem mera rekultivacije i zasada listopadnog drveća na kopovskom jalovištu "Visoki planir" kao i na osnovu istraživanja uticaja primenjenih mera rekultivacije nanošenjem zemljišnog materijala iz pozajmišta na flotacijskom jalovištu "Polje 2" donesu relevantni zaključci o uticaju pomenutih mera na zemljište na rudarskim deponijama i da se na osnovu utvrđenih promena donesu zaključci o opravdanosti primene navedenih mera rekultivacije, kao i predlog mera zaštite i rekultivacije zemljišta u narednom periodu. Istraživanja zemljišta su izvedena na pedološkim profilima i pojedinačnim površinskim uzorcima zemljišta. Otvorena su 4 reprezentativna profila do dubine od 100 cm (po dva na svakoj od gore pomenutih površina), opisani su pedogenetski faktori i ekto i endomorfološke osobine zemljišta...
The subject of this doctoral dissertation is the consequence of the applied recultivation actions on the characteristics of the soil in the open pit tailings dump "Visoki planir" and flotation tailings dump "Field 2", in Bor Copper Mine. Mining tailing dumps degrade the surface where they are being disposed and contain bigger or smaller quantities of toxic material which make them inadequate for plant growth. On the otyher hand, those hayardous materials can be carried by wind or water to other parts of environment. In order to decrease the risk of environmental pollution and transform the degraded areas into useful ones, different recultivation methods are applied. Accordingly, recultivation has been conducted in the tailing dumps of Bor Copper Mine: in one part of the open pit tailing dump "Visoki planir" from 1979 to 1998, several types of decidous trees were planeted, while in another part of the dump no recultivation has been conducted. In 1991, one part of the flotation tailing
...
dump "Filed 2" was backfilled with soil from a borrow pit. 1991. In the remaining part of the second tailing dump, there has also been no recultivation. The basic aim of the research in this doctoral dissertation is determination of the changes in the characteristics of the open pit and flotation tailing dumps surface layer which were created as a result of the recultivation conducted 20-30 years ago. The aim of this dissertation is to, based on the researches of the changes in soil as impacted by recultivation and planting of decideous trees in the open pit tailing dump "Visoki planir" as well as based on the researches of the impact of the applied recultivation actions by backfilling the flotation tailing dump Filed 2, make relevant conclusions on the impacts of the aforementioned actions against the soil in mining dumps and to make conslusions, based on the determined chanes, on the adequacy of the aforementioned recultivation actions, as well as a proposal for soil protection and recultivation in the upcoming period. The soil researches were conducted on pedological profiles and individual surface soil samples. Four respresentative profile were opened up to teh depth of 100 cm (two on each of the aforementioned areas), pedogenetic factors were described and ecto as well as endo morfological soil characteristics...
Faculty:
Универзитет у Београду, Пољопривредни факултет
Date:
25-12-2015
Keywords:
rudnik bakra / copper mine / open pit tailing dump / flotation tailing dump / resultivation / soil properties / technosols / kopovsko jalovište / flotacijsko jalovište / rekultivacija / karakteristike zemljišta / tehnosoli