Problem mentalne kauzalnosti
Author
Nešić, Janko
Mentor
Perović, Slobodan
Committee members
Lazović, Živan
Radenović, Ljiljana
Prelević, Duško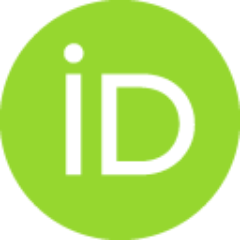 Abstract
Cilj rada je da odgovori na pitanje filozofije duha da li se i na koji način moţe braniti mentalna kauzalnost kao kauzalni uticaj mentalnih svojstava (entiteta) na fizička svojstva (entitete) ako su ovi distinktni i različiti. Polazi se od teze da moraju postojati mentalna svojstva svesti distinktna od fizičkih svojstava, koja se ne mogu opisati nikakvom fizičkom teorijom. Druga pretpostavka je da mentalni uzroci, kao mentalni dogaĎaji, mogu imati fizičke posledice (efekte) u čemu se i sastoji mentalna kauzalnost. Mentalna kauzalnost je problem za interakcioni dualizam koji smatra da se mentalno ne moţe redukovati na fizičko i da se kauzalna istorija dogaĎaja u prirodi ne moţe opisati samo nizom fizičkih dogaĎaja, dakle da ne vaţi kauzalna zatvorenost fizičkog domena. TakoĎe, negira se pojava dvostruke determinacije; efekti mentalnih uzroka nisu sistematički dvostruko determinisani. Hipoteza je da niedan efekat nema više od jednog dovoljnog uzroka, osim ako nije dvostruko determinisan.
...
Sve ove pretpostavke zajedno čine kauzalni argument ili argument na osnovu dvostruke determinacije koji i stvara problem mentalne kauzalnosti za dualizam. U tezi se brani moguće rešenje problema mentalne kauzalnosti za dualistu tako što se prihvata odreĎena dispoziciona teorija kauzalnosti koja nije nuţno fizikalistička. Konkretna dispoziciona teorija koja se razmatra u radu kao korisna za dualistu u rešenju ovog problema jeste teorija Stivena Mamforda i Rani Lili Andţum. Na ovaj način se brani moderni oblik interakcionog dualizma, a svojstva se razumevaju preko dispozicija (moći). Autor prati i analizira dualističku argumentaciju protiv fizikalizma. U poglavlju 1 se diskutuje o problemu mentalnih objašnjenja. Ovim se vrši priprema za metafizičko istraţivanje problema mentalne kauzalnosti. Tematizuje se problem da li mentalna objašnjenja (koja se pozivaju na mentalne dogaĎaje ili svojstva) mogu postojati pored fizičkih objašnjenja ljudskog ponašanja. Kao što Kimov princip kauzalnog isključenja oteţava anti-fizikalističko stanovište i doprinosi stvaranju problema mentalne kauzalnosti, tako i princip eksplanatornog isključenja onemogućava mentalna objašnjenja. Poglavlje 2 bavi se prirodom dogaĎaja, svojstava i entiteta (konstitutivnih elemenata dogaĎaja) koji ulaze u mentalno-fizičke kauzalne relacije. Kauzalnost se obično posmatra kao relacija izmeĎu dogaĎaja, ali su svojstva (instancirana na entitetu) koja odreĎuju dogaĎaj zapravo ta koja su kauzalno relevantna. Pravi se distinkcija izmeĎu kategoričkih i dispozicionih svojstava i raspravlja o mogućnosti svoĎenja svojstava na dispozicije (moći). Uvode se i odreĎeni pojmovi filozofije duha i mentalne kauzalnosti kao što su relacije supervenijencije i emergencije koje su od značaja za kasnije rešenje problema. Poglavlje 3 uvodi dispozicionu teoriju kauzalnosti na scena filozofije duha i primenjuje ovu teoriju na problem mentalne kauzalnosti. Autor kritikuje moderna dualistička rešenja problema mentalne kauzalnosti, ali i preuzima odreĎene aspekte ovih teorija. Diskutuje se o dispozicionim rešenjima problema mentalne kauzalnosti u interakcionom dualizmu koja brane Dţonatan Louvi i Sofi Gib. Mentalne moći deo su kauzalnog procesa i one mogu doprineti uticaju drugih moći ili ih onemogućavati (prevent). Volja kao racionalna moć se razlikuje od kauzalnih moći, jer svojim ispoljavanjem ne mora dovesti do nekog efekta. Manifestacija same volje ne zavisi od nečeg drugog, spontana je i racionalna, ali ta manifestacija moţe biti nedovoljna da proizvede efekat, te je potrebno da se kombinuje sa drugim manifestacijama. Ono što vidimo kao neki efekat je zajednička manifestacija dve ili više moći, što čini pojavu poligenije. Ovaj termin dolazi iz genetike gde je poligenička ona osobina koja je determinisana od strane više gena. Gibova daje predlog koji teţi da učini sve teze koje stvaraju problem mentalne kauzalnosti (Relevantnost, Zatvorenost, Isključenje i Distinktnost) kompatibilnim. Ona tvrdi da su mentalni uzroci dvostruki preventeri (slučaj kada dogaĎaj koji je mogao da onemogući neki efekat i sam biva onemogućen). Ali, u dispozicionoj teoriji kauzalnosti nedostaci i onemogućivači (preventeri) nisu pravi uzroci, jer su ne-moći, odsustvo moći. Ipak, oni mogu zasluţiti svoje mesto u objašnjenjima, pa čak i u kauzalnim objašnjenjima u odreĎenoj interpretaciji. Ovaj pristup moţe obezbediti eksplanatornu relevantnost mentalnim dvostrukim preventerima. Rešenja ovih modernih dualista se kritikuju i argumentuje se da bi dualista trebao da prihvati rešenje preko negiranja Zatvorenosti. Poglavlje 4 pokušava da detaljnije artikuliše ključnu tezu koja negira mentalnu kauzalnost: kauzalnu zatvorenost fizičkog domena. Argumentuje se protiv ove doktrine. Problem mentalne kauzanosti se ukratko posmatra i iz perspektive raselovskog monizma u kome se on takoĎe javlja, ali u drugačijem obliku i brani se odreĎeno rešenje problema. Ključne reči: mentalna kauzalnost, interakcioni dualizam, dispozicije, moći, kauzalna zatvorenost, kauzalno isključenje, dvostruka determinacija, poligenija, preventeri, volja
The aim of this thesis is to answer the question of philosophy of mind, can we defend mental causation or is there causal relevance of mental qua mental over and above physical in human behaviour? This would mean that conscious experience is not a physical phenomenon, though it has causal relevance in the world. Mental causation problem is ―caused‖ by a combination of several claims. First claim is that mental properties are distinct from physical properties and they can't be described even by a complete physical theory. Second claim is that mental causes have physical effects, they are causally relevant. Causal closure of the physical states that in any causal history of events there are only physical events and no place for mental events (causes). Third claim states there is no systematic causal overdetermination of effects. Taken together these claims make up the causal argument or the argument from overdetermination from which the mental causation problem stems. The thesis defends
...
a possible solution to the mental causation problem for the dualist by endorsing a dispositional theory of causation that is not physically biased. This way, it is argued, a modern version of interactionist dualism can be defended, a dualist theory in which properties are causally relevant due to causal powers they bestow on objects. The author follows and analyzes dualistic argumentation against physicalism. In Chapter 1 the problem of mental explanation is elucidated. It is the (epistemological) starting point for the metaphysical examination of the mental causation problem in subsequent chapters. Problem is can we have distinct mental explanations (that site mental events or properties) beside physical explanations of human behaviour? Jaegwon Kim has fomulated a principle of explanatory exclusion in addition to causal exclusion and these principles create respective problems of mental explanations and mental causation for the dualists. Chapter 2 deals with the metaphysics of events and its constitutive elements (properties and substances) that are the causal relata of mental causation. Though causation is usually understood as a relation between events it is the property instances that are truly causally relevant. This chapter also discusses the categorical-dispositional property distinction and articulates the famous concepts of supervenience and emergence and their relation to the mental causation problem. Chapter 3 introduces the dispositional (powers) theory of causation to the mental causation debate. The theory that is examined and applied to mental causation in the thesis is powers theory of causation by Stephen Mumford and Rani Lili Andjum. The author criticizes modern dualistic solutions to the mental causation problem while endorsing some aspects of those theories. Causal dispositional solutions of Edward Jonathan Lowe and Sophia Gibb are discussed. Lowe labels his position as non-cartesian substance dualism. Mental powers are part of causal processes and they can contribute causal relevance and efficacy or prevent other powers. Will as a spontaneous rational power differs from causal powers. Manifestation of the will may not be enough to produce the intended effect so it should work in combination with other powers. What we usually perceive as an effect is a resulting power of many combining powers and this is designated as a case of polygeny in powers theory of causation. Term comes from genetics where a poligenic trait is determined by several genes. Sophia Gibb, in her theory, works to make all the claims of the causal argument (Relevance, Closure, Exclusion and Distinction) compatible. She envisions mental events as double preventers (case when an event that could have prevented another event is itself prevented). Gibb endorses a power-based theory of causation and this comes with a price. Absences and double preventers are not causes in a powers theory and solutions that cite such non-events (non-powers) can only support their explanatory relevance in the case of mental causation. Author then argues that dualists should vindicate mental causation by denying the causal closure of the physical. Chapter 4 articulates the causal closure doctrine and argues against it. Mental causation problem can resurface in Russellian monism so it is also examined from that perspective and a possible solution is put forward.
Faculty:
Универзитет у Београду, Филозофски факултет
Date:
04-12-2015
Keywords:
mentalna kauzalnost / mental causation / interakcioni dualizam / dispozicije / moći / kauzalna zatvorenost / kauzalno isključenje / dvostruka determinacija / poligenija / preventeri / volja / mental explanation / interactionist dualism / dispositions / powers / causal closure / causal exclusion / polygeny / double prevention / free will