Uticaj engleskog jezika kao lingua franca na nastavu jezika u srednjim školama u Srbiji
The impact of English as a lingua franca on language teaching in secondary schools in Serbia
Author
Duka, Vladimir
Mentor
Filipović, Jelena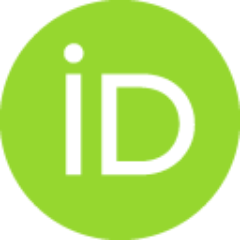 Abstract
Cilj doktorske disertacije Uticaj engleskog jezika kao lingua franca na nastavu jezika u srednjim školama u Srbiji jeste da prikaže i objasni izmenjene sociolingvističke okolnosti za izučavanje engleskog jezika kao stranog, odnosno da ispita mogućnosti primene koncepta engleskog jezika kao lingua franca u nastavi engleskog u srednjim školama u Srbiji kao jednog od preduslova za uspešno izučavanje engleskog jezika u doba globalizacije. Uzorak je izabran u srednjoj školi pre svega zbog činjenice da srednjoškolci u Srbiji odrastaju u vreme u kome je velika globalna ekspanzija engleskog jezika najočiglednija i jer je širenje mogućnosti upotrebe engleskog kao L2 u ovoj populaciji veliko, naročito kada su u pitanju elektronski vidovi komunikacije. Kako praćenje efikasnosti i kvaliteta nastave engleskog jezika kao stranog predstavlja bitnu komponentu nastave inače, od kvaliteta ostvarenosti vaspitno-obrazovnih ciljeva u ovom nastavnom predmetu zavisi i osposobljenost učenika da steknu kompete
...
ncije i ovladaju funkcionalnim jezičkim veštinama koje su preduslov za uspešnu komunikaciju na engleskom jeziku. To bi doprinelo efikasnijem obavljanju predviđenih radnih zadataka svih zainteresovanih strana: učenika, profesora, kao i uprava srednjih škola. Osnovni cilj ovako koncipiranog istraživanja bio je da se odgovori na ključno istraživačko pitanje: u kojoj je meri i na koji način nastava i učenje engleskog jezika u srednjim školama u Srbiji u sprezi sa konceptom engleskog jezika kao lingua franca...
This thesis The impact of English as a lingua franca on English language teaching in secondary schools in Serbia is aimed to demonstrate and explain changing sociolinguistic circumstances for English language learning and teaching, and to examine the possibilities of the application of the concept of English as a lingua franca in secondary schools in Serbia as one of the very important preconditions for the successful learning of English as L2 in the age of globalization. Secondary school education as a research topic stands in direct correlation with the hypothesis that secondary school students in Serbia are raised in the environment in which the global expansion of English is obvious, which provides students with more opportunities to use English as L2, especially via electronic means of communication. Both efficacy and the quality of teaching English as L2 are among important factors which may lead to the overall impovement of the teaching/learning processes in secondary education.
...
Furthermore, students' language competence depends on the quality and the rate of achievement in carrying out educational tasks in English as L2, which is directly related to the students' ability to gain and successfully apply functional language skills. Moreover, satisfactory levels of communicative competence in English as L2 are expected to contribute to students' effective dealing with future professional tasks. The crucial goal of this research was to address the following question: to what extent and in what way teaching of English in secondary schools in Serbia correlates with the concept of English as a lingua franca, and whether an approach based on this concept can improve the teaching/learning process...
Faculty:
Универзитет у Београду, Филолошки факултет
Date:
16-07-2015
Keywords:
engleski jezik / English as L2 / globalization / English as L1 / teaching English as L2 / globalizacija / prvi jezik (L1) / strani jezik (L2) / nastava i učenje engleskog jezika kao stranog