Mitske strukture u australijskoj poeziji od 1890. do 1960. godine
Мythical structures in Australian poetry between 1890 and 1960
Author
Parezanović, Tijana V.
Mentor
Paunović, Zoran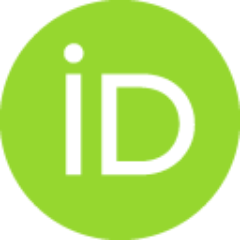 Abstract
Predmet ove disertacije je stvaralaštvo australijskih pesnika prve polovine dvadesetog veka, tačnije u vremenskom rasponu od 1890. do 1960. godine, periodu koji je obeležen stvaranjem, oblikovanjem, razvojem i delimičnom dezintegracijom australijske legende. Australijska legenda, zasnovana na predstavi australijanstva kao tipičnog nacionalnog karaktera ove naseljeničke kolonije, predstavlja geografski i istorijski lokalizovan mit o postanju nacije, koji izraz pronalazi u proizvodima književnosti i kulture. U okviru australijske legende se krajem devetnaestog veka formiraju dve strukture: mit o bušu, zasnovan na mitu o potrazi, i mit o nestanku, a ovaj rad prati njihov razvoj do pedesetih godina dvadesetog veka. Osnovni cilj disertacije jeste da, ukazujući na društvenu ulogu i ideološku motivaciju poezije, utvrdi u kojoj je meri mit o naciji održiv u dvadesetom veku, budući da se u predmetnom slučaju zasniva na favorizovanju određene zajednice (britanskih doseljenika) i konstruisanju dr
...
ugosti (pre svega, australijskih starosedelaca). Pored toga, cilj disertacije je i da ukaže na književne postupke pomoću kojih se strukture ovog mita učvršćuju u kolektivnoj svesti, ali i na društvenoj sceni...
The subject of this dissertation is Australian poetry of the first half of the twentieth century or, more precisely, the poetry written and published between 1890 and 1960, in the period marked by the invention, figuration, development and subsequent partial disintegration of the Australian legend. Based on Australianness as representation of this settler colony's typical national character, the Australian legend is historically and geographically localised myth on the origin of nations, which finds its expression in literary and cultural products. Two structures are formed by the end of the nineteenth century within the concept of the Australian legend: the bush myth, based on the quest myth, and the myth of vanishing. This dissertation follows the development of the two mythical structures towards the 1950s, setting as its main objective to determine the extent to which national myth is sustainable in the twentieth century by pointing to the social role and ideological motivation of
...
poetry and considering the fact that the case study here given is grounded in preferences of one community (white settlers) with simultaneous construction of otherness in another (most noticeably, Australian Аborigines). The objective of this dissertation is also to locate those literary mechanisms applied with a view to strengthening the national myth both in collective consciousness and on the social stage...
Faculty:
Универзитет у Београду, Филолошки факултет
Date:
10-07-2015
Keywords:
australijska poezija / Australian poetry / australijska legenda / mit o večitom povratku / nacionalna književnost / mit o naciji / književni mitologizam / arhetipizacija / narativni žanrovi / Australian legend / myth of the eternal return / national literature / national myth / mythologism in literature / archetypisation process / narrative genres