Distribuirana subjektivnost u trudnoći: self, telo i medicinska tehnologija
Distributed subjectivity in pregnancy: self, body and medical technology
Author
Stanković, Biljana D.
Mentor
Jovanović, Gordana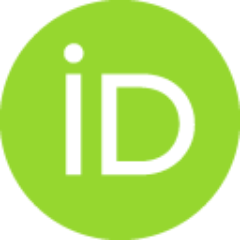 Committee members
Baucal, Aleksander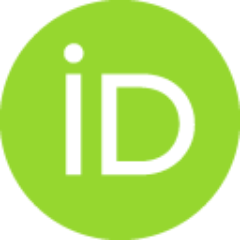 Spasić, Ivana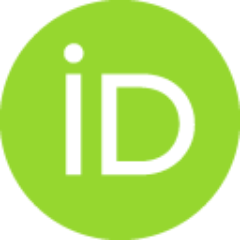 Sekulić, Nada
Korać, Žarko

Abstract
Rezime Predmet empirijske i teorijske analize u ovoj tezi predstavlja oblikovanje i promena subjektivnosti žena tokom trudnoće i porođaja, posebno s obzirom na dramatične telesne promene koje se tada odvijaju i s obzirom na način na koji medicinska znanja, prakse i tehnike posreduju ovaj proces. Cilj istraživanja bio je da se kroz analizu trudničkih i porođajnih narativa rekonstruišu transformacije doživljajne subjektivnosti žene tokom trudnoće i porođaja u lokalnom kontekstu koji sa sobom nosi niz, pre svega institucionalnih, specifičnosti. Teza je započeta izlaganjem i kritičkim preispitivanjem reprezentacija i praksi koje su povezane sa tretiranjem trudnoće i porođaja u savremenom društvu, kao i rekonstrukcijom njihove istorijske geneze. Savremena situacija može se videti kao kulminacija istorijskog procesa stavljanja ženskog reproduktivnog zdravlja pod nadležnost medicine koje je započelo u moderni. Između ostalog, ovaj proces podrazumeva to da su trudnoća i porođaj posmatrani kao
...
potencijalno rizični i patološki, pa su zbog toga tretirani od strane medicinskih stručnjaka uz oslanjanje na brojna tehnološka sredstva, i to u institucionalnom okruženju. To svakako nosi određene posledice po doživljajnog subjekta i ove posledice su u drugom, empirijskom, delu teze detaljno ispitane. Na kraju uvodnog dela rad je pozicioniran unutar aktuelnih debata oko reproduktivnih pitanja. Specifičan vid ovog pozicioniranja, omogućen je oslanjanjem na jednu drugačiju teoriju kako subjekta, tako i tehnologije, koji se više ne posmatraju kao neke date, koherentne i dobro individuirane celine, već kao kompleksne konstelacije koje su lokalno situirane i koje se mogu samo empirijski opisati. Oslanjanje na ovu promenjenu perspektivu koja potiče iz studija nauke i tehnologije i savremenog feminizma, odnosno pre svega na teoriju aktera-mreže (ANT) kao njeno konceptualno-metodološko jezgro, u radu je omogućilo stavljanje akcenta na materijalne aspekte društvenog okruženja i institucionalno-tehnološku praksu. I pored svog potencijala ovog savremenog shvatanja, njemu nedostaju određeni resursi specifično podešeni za analizu subjektivnosti, kojoj s e u o vom r adu p rilazi i z perspektive prvog lica, kao i njene telesne situiranosti. Zbog toga je uveden dodatni fenomenološki teorijski okvir koji omogućava diferenciranu konceptualnu rekonstrukciju otelovljenog iskustva subjekta. Pored toga, u ovom teorijskom delu rada izvršeno je i dodatno teorijsko situiranje unutar psihologije, kroz razmatranje dve relevantne oblasti koje se ovom temom bave – psihologije žena i zdravstvene psihologije. Metodološko poglavlje sadrži refleksivni narativ same autorke o izvedenom empirijskom istraživanju. Osim detaljnog obrazlaganja svih relevantnih metodoloških odluka, u njemu se preispituje uloga istraživača u svim aspektima istraživanja – od izbora fenomena i formulisanja pitanja, do realizacije istraživanja. Osnovni empirijski materijal na kome je zasnovana kvalitativna analiza čini dvadeset pet polustrukturisanih intervjua, prosečnog trajanja od po dva sata, obavljenih sa trinaest sagovornica – prvi pri kraju trudnoće, a drugi nakon porođaja. Podaci o lokalnom institucionalnom okruženju i medicinskim praksama i tehnikama dopunjeni su sekundarnim materijalom: beleškama sa terenskog istraživanja koje je obavljeno u jednom beogradskom porodilištu, informacijama dobijenim iz razgovora sa malobrojnim lekarima koji su pristali na intervju i analizom medicinskih udžbenika. Osnovni metodološki okvir za tumačenje trudničkih i porođajnih narativa predstavljala je interpretativna fenomenološka analiza koja za cilj ima detaljnu rekonstrukciju individualnog iskustva, ali i njegovo situiranje kako u socio-kulturnom, tako i u teorijskom kontekstu. Druga polovina teze posvećena je izlaganju i komentarisanju empirijskih nalaza. Ona je podeljena u dve veće celine – u prvoj detaljno je analizirano iskustvo trudnoće, a u drugoj iskustvo porođaja, uz navođenje relevantnih citata učesnica u istraživanju. Kroz diskusiju konkretnih iskustava pokazano je to da su posebno na početku trudnoće, ali i tokom nje, telesni doživljaji nejasni i višesmisleni i da se žene, po pravilu oslanjajaju na različite medijatore – medicinska znanja, tehnološka sredstva (kao što su hormonski test ili ultrazvuk), kao i na iskustva drugih osoba – u pokušaju da ispravno protumače, odnosno diskurzivno obrade svoje stanje, i da se praktično odnose prema njemu, odnosno da planiraju i izvode aktivnosti i organizuju svoje ponašanje. Veoma često medicinske tehnike imaju značajnu ulogu u razrešenju neizvesnost i omogućavaju ženi i potrebno znanje i priliku da informisano bira svoje postupke, ali one ponekad vode i indukovanju ili produbljujivanju neizvesnosti. Dakle, tehnologija ima različite uloge tokom trudnoće i porođaja i vodi različitim ishodima za žene kao otelovljene subjekte. Postoje najmanje dva značajna faktora kojima je to određeno – odnos prema telesnom iskustvu i organizacija prakse u kojoj se tehnologija pojavljuje tj. konkretni način na koji je tehnologija institucionalno situirana. Oba aspekta detaljno su ispitana tokom analize narativa. Značajan aspekt iskustva trudnoće, koji postavlja specifičan izazov pred subjektivnost žene, predstavlja činjenica da u njenom telu raste drugo biće koje vremenom postaje sve diferenciranije i autonomnije. Beba za trudnu ženu dobija sve određenije obrise i počinje da se doživljava kao nezavisno biće. I medicinska znanja/tehnologija i otelovljeno iskustvo žene igraju značajnu ulogu u individuiranju bebe i kroz analizu praćena je dinamika relativnog doprinosa i proces interakcije ova dva modaliteta iskustva. I nezavisno od ovog specifičnog aspekta otelovljenog iskustva koji se tiče prisustva bebe, ženino telo prolazi kroz velike i mnogobrojne transformacije tokom relativno kratkog perioda od nekoliko meseci. Analizirano je kako žena doživljava ove promene i kako se na njih prilagođava tokom svakodnevnog funkcionisanja. Znanja i veštine koje je tokom meseci trudnoće stekla i odnos prema sopstvenom telu koji je izgradila omogućavaju ženi izvesna pozicioniranja i definišu njene potrebe i preferencije na samom porođaju. Ipak, stvarni ishodi u velikoj meri zavise od materijalnih i simboličkih karakteristika institucionalnog okruženja u kome se porođaj odvija, što je detaljno analizirano u delu teze posvećenom razmatranju porođajnih iskustava. Ukazano je na to kako konkretna konstelacija medicinske prakse, implicitne i eksplicitne norme, obrasci odnošenja, ali i materijalne karakteristike institucionalnog okruženja presudno određuju to kako će žena doživeti porođaj i svoju ulogu u njemu. Žena je tokom porođaja suočena sa donekle netransparentnim nizom povremeno dramatičnih telesnih događaja koje ne može sasvim dobro da anticipira i da kontroliše, što samo po sebi predstavlja izazov za njenu otelovljenu subjektivnost. Činjenica da nema kontrolu, a često ni uvid, u tok medicinskih intervencija kome je podvrgnuta, ovu situaciju dodatno komplikuje. Detaljno je analizirano to kako se žena odnosi prema nizu telesnih i medicinskih događaja tokom porođaja, odnosno da li uspeva da prisvoji i bude akter tog procesa koji joj se dešava. Empirijski deo teze završen je razmatranjem mogućnosti za drugačije ishode po subjektivnost žene koji se, makar u izvesnoj meri, nalaze i u trenutnoj lokalnoj konstelaciji porođaja, i pored svih njenih nesavršenosti i nedostataka. S obzirom na to da su poglavlja u kojima su diskutovani nalazi istraživanja bila fokusirana na različita konkretna pitanja i aspekte transformacije ženine subjektivnosti tokom trudnoće i porođaja, u zaključnom poglavlju ocrtane su neke opštije tendencije i ponovo razmatrana, ovaj put u svetlu empirijskih uvida, neka od pitanja koja su otvorena u teorijskim delovima rada. U opštim terminima ispitane su različite uloge tehnologije i njihov odnos prema otelovljenom iskustvu žene, koje tokom trudnoće i porođaja sa sobom nosi niz specifičnosti. Ukazano je na to da individualni subjekt ne mora da bude redukovan susretom sa tehnologijom, on kroz taj susret može tek da dobije specifične oblike iskustva i prilike za agensnost. Na kraju, istaknuto je da analiza trudničkog i porođajnog iskustva, koja ukazuje na distribuiranu, procesualnu i (tehnološki) posredovanu prirodu subjektivnosti uopšte, može da nam posluži kao značajan resurs za zasnivanje jedne adekvatnije psihološke teorije subjekta.
Abstract The subject of empirical and theoretical analysis in this thesis is the process of shaping and transformation of women´s subjectivity during pregnancy and childbirth, especially considering the dramatic bodily changes that occur and considering the way in which medical knowledge, practices and techniques mediate this process. The aim of the study was to reconstruct the transformations of experiential subjectivity of women during pregnancy and childbirth, through analyzing pregnancy and birth narratives, in a local context which possess a number of (primarily institutional) specificities. The thesis begins by discussing and critically examining the representations and practices associated with treating pregnancy and childbirth in contemporary society, as well as reconstructing their historical origins. The contemporary situation can be seen as the culmination of a historic process of putting women's reproductive health under the jurisdiction of medicine that began in modern per
...
iod. Among other things, this process implies that pregnancy and childbirth were viewed as potentially risky and pathological, and were therefore treated by medical professionals relying on numerous technological means, in the institutional environment. This certainly entails certain consequences for the experiential subject and these consequences are examined in detail in the second, empirical, part of the thesis. At the end of the introduction part, the thesis is positioned within the current debate about reproductive issues. A specific aspect of this positioning was enabled by relying on a different theory of both, the subject, and the technology, which are no longer considered as given, coherent and well individualised wholes, but as complex constellations that are locally situated and that can only be described empirically. Relying on this altered perspective that comes from the study of science and technology and modern feminism, or primarily on the actor-network theory (ANT) as its conceptualmethodological core, permitted placing emphasis on the material aspects of the social environment and institutional and technological practice. Despite all the potential of this modern understanding, it lacks certain resources specifically tuned for the analysis of subjectivity, which in this work is approached from the first person perspective, as well as being bodily situated. Therefore an additional phenomenological theoretical framework is introduced, that allows for differentiated conceptual reconstruction of the embodied experience of the subject. Further, in this theoretical part of the work, additional theoretical positioning of the thesis within psychology was carried on, through considering two relevant areas that deal with this subject - psychology of women and health psychology. The methodology chapter contains a reflexive narrative, by the author herself, about the performed empirical research. In addition to a detailed description of all relevant methodological decisions, this chapter examines the role of the researcher in all aspects of the research – from choosing the phenomenon and formulating questions, to performing the research. The main empirical material on which the analysis is based consists of twenty-five semi-structured interviews with thirteen interviewees, first at the end of pregnancy, and second after childbirth. Data on the local institutional environment and medical practices and techniques are complemented with secondary material: notes from the field research that was conducted in one of the Belgrade maternity hospitals, information obtained from interviews with the few doctors who agreed to an interview and analysis of the medical textbooks. The basic framework for the interpretation of pregnancy and birth narratives was the interpretative phenomenological analysis that aims to achieve a detailed reconstruction of individual experience, but also to position it in both sociocultural, as well as theoretical context. The second half of the thesis is dedicated to the presentation and discussion of the empirical findings. It is divided into two major parts - the experience of pregnancy is analyzed in detail in the first part, and the experience of childbirth in the second, both including relevant citations of the participants in the study. Through the discussion of specific experiences, it is shown that (particularly at the beginning of pregnancy, but during it as well) bodily experiences are vague and ambiguous and that women generally rely on different mediators – medical knowledge, technological means (such as pregnancy test or ultrasound) as well as the experiences of others – in an attempt to correctly interpret and discursively analyze their condition, and to practically orient themselves towards it, or in other words, to plan and conduct activities and organize their behavior. Very often the medical techniques play an important role in resolving the uncertainty and allow women both the knowledge and opportunity to choose their actions in an informed way, but they sometimes lead to inducing or deepening that uncertainty. Thus, the technology has a variety of roles during pregnancy and childbirth, and leads to different outcomes for women as embodied subjects. There are at least two important factors that determine that – the relationship with the bodily experience and organization of practice in which the technology occurs, that is the specific manner it is institutionally situated. Both aspects are examined in detail during the analysis of narratives. An important aspect of the experience of pregnancy, which sets a specific challenge to the subjectivity of women, is the fact that in her body grows another being that eventually becomes increasingly differentiated and autonomous. For a pregnant woman, the baby gets increasingly more specific and begins to be perceived as an independent being. Medical knowledge/technology and woman's embodied experience play significant roles in the individuation of the baby and the dynamics of the relative contribution of these two modalities of experience and the process of their interaction are followed through the analysis. Apart from this specific aspect of embodied experience concerning the presence of the baby, a woman's body undergoes significant and numerous transformations over a relatively short period of time. It was analyzed how women experience these changes and how they adapt to them in their daily functioning. Knowledge and skills that a woman gained during pregnancy and the relationship she established towards her own body, enable her certain positioning and define her needs and preferences during childbirth. However, the actual outcomes largely depend on the material and symbolic characteristics of the institutional environment in which the birth takes place, which is analyzed in detail in the part of the thesis dedicated to the discussion of birth experiences. It was pointed out that the specific constellation of medical practice, implicit and explicit norms, relationship patterns, and material characteristics of the institutional environment crucially determine how a woman will experience the birth and her role in it. A woman during childbirth is faced with a somewhat non-transparent series of occasionally dramatic bodily events that she cannot anticipate and control very well, which itself is a challenge for her embodied subjectivity. The fact that she does not control, and often has no insight into the course of medical interventions performed on her, makes this situation even more complicated. How a woman relates to a series of both bodily and medical events during birth, and whether she manages to appropriate and be an actor of the process that is happening to her, is analyzed in detail. The empirical part of the thesis is completed by considering the possibilities for different outcomes for women's subjectivity which are present, at least to some extent, in the current local constellation of the birth, in spite of all its imperfections and flaws. The chapters in which the research findings were discussed focused on various specific issues and aspects of the transformation of the woman's subjectivity during pregnancy and childbirth. Therefore, in the concluding chapter, some more general tendencies are outlined and some of the questions that were opened in the theoretical parts of the work were discussed again, this time in the light of empirical insights. Different roles of technology and their relation to the embodied experience of women (which has a number of specific features during pregnancy and childbirth) were examined in general terms. It is pointed out that the individual subject does not have to be reduced through encounters with the technology – she could even get specific forms of experience and opportunities for agency through this encounter. At the end, it was suggested that the analysis of pregnancy and birth experience, which indicates distributed, processual and (technologically) mediated nature of subjectivity in general, can serve as an important resource for the establishment of a more adequate psychological theory of the subject.
Faculty:
Универзитет у Београду, Филозофски факултет
Date:
30-01-2015
Projects:
Keywords:
subjektivnost / subjectivity / otelovljeno iskustvo / medicinska tehnologija / trudnoća / porođaj / fenomenologija / ANT / kvalitativna metodologija / embodied experience / medical technology / pregnancy / birth / phenomenology / ANT / qualitative methodology