Razvoj nanoslojnih i nanokompozitnih metal-nitridnih prevlaka
Design of nanolayered and nanocomposite metal-nitride coatings
Author
Miletić, Aleksandar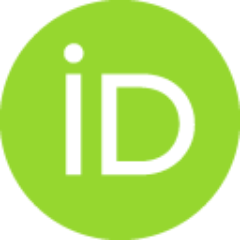 Mentor
Škorić, Branko
Committee members
Kakaš, Damir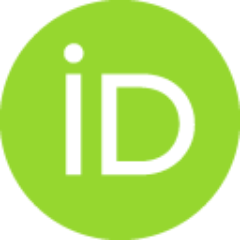 Šiđanin, Leposava
Panjan, Peter
Radmilović, Velimir
Škorić, Branko

Abstract
Razvijene su TiAlN/TiSiN i CrAlN/TiSiN nanoslojne prevlake u kojima je napravljen spoj nanoslojnog i nanokompozitnog dizajna. Akcenat je stavljen na proizvodnju prevlaka visoke tvrdoće i visoke otpornosti na lom. Proučavane su i jednoslojne TiAlN, nanokompozitne TiSiN i višeslojne TiAlN/TiSiN prevlake kako bi se utvrdilo kako dizajn utiče na osobine prevlaka. Sve prevlake pripremane su sa jednim, dva i tri stepena rotacije. Pokazano je da dizajn i vid rotacije značajno utiču na mikrostrukturu i teksturu prevlaka, a time na njihove mehaničke osobine, otpornost na lom, adheziju između prevlake i podloge, topografiju površine i tribološko ponašanje. Nanoslojne i nanokompozitne prevlake odlikuju se kompaktnom nanokristalnom mikrostrukturom, dok jednoslojne TiAlN prevlake imaju stubastu strukturu sa kristalnim zrnima veće veličine. Pri prelasku sa jednog na više stepeni rotacije mikrostruktura prevlaka postaje kompaktnija sa kristalnim zrnima manje veličine i manjom poroznošću. U skladu sa
...
tim, najmanju hrapavost, najveću tvrdoću, najveću otpornost na lom i najveću otpornost na habanje imaju nanoslojne i nanokompozitne prevlake pripremane sa dva i tri stepena rotacije.
With the aim to develop hard coatings characterized by both, high hardness and high resistance to cracking, synergy between nanolayered and nanocomposite design was made and nanolayered TiAlN/TiSiN and CrAlN/TiSiN coatings were produced. Monolayer TiAlN, nanocomposite TiSiN and multilayer TiAlN/TiSiN were also studied in order to find the relation between the coating design and their properties. All coatings were deposited with 1-fold, 2-fold and 3-fold rotation. It is shown that coating design and type of rotation have great influence on coating microstructure and texture, and in this way on their mechanical properties, resistance to cracking, adhesion between coating and substrate, surface topography and tribological behavior. Nanolayered and nanocomposite coatings are characterized by compact nanocrystalline microstructure, while monolayer TiAlN coatings have columnar structure with larger crystalline grains. By increasing the number of rotational degrees from 1-fold to 3-fold size
...
of crystalline grains decreases and microstructure becomes more dense. Therefore, nanolayered and nanocomposite coatings deposited with 2-fold and 3-fold rotation are characterized by the highest hardness, highest resistance to cracking, highest wear resistance and the smoothest surface topography.
Faculty:
University of Novi Sad, Faculty of Technical Science
Date:
29-09-2015
Projects:
Keywords:
Nanoslojne prevlake / Nanolayered coatings / nanokompozitne prevlake / mikrostruktura / mehaničke osobine / otpornost na lom / adhezija / tribološko ponašanje / nanocomposite coatings / microstructure / mechanical properties / crack resistance / adhesion / tribological behavior