Varijabilnost mikrosatelitskih lokusa X hromozoma u populaciji Vojvodine
Genetic variability of X chromosome microsatellite loci in population of Vojvodina
Author
Vapa, Dušan
Mentor
Veselinović, Igor
Committee members
Vuković, Radenko
Đan (Davidović), Mihajla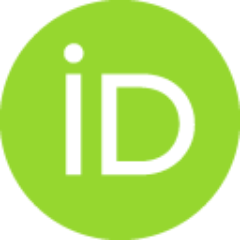 Stojiljković, Goran
Petković, Stojan
Drašković, Dragan

Abstract
Kratki uzastopni ponovci predstavljaju klasu mikrosatelitskih segmenata DNK, rasprostranjenih širom genoma čoveka. Građeni su od uzastopno ponavljajućih sekvenci dužine 2-6 parova nukleotida. Zahvaljujući različitom broju ponavljanja repetitivne jedinice, većina mikrosatelitskih markera pokazuje visok stepen polimorfizma dužine, koji je moguće ispitati primenom tehnike lančane reakcije polimeraze. Pored utvrđivanja spornih srodničkih odnosa, analiza X hromozom mikrosatelitskih markera može se uspešno koristiti i u oblastima kriminalistike, humane identifikacije, populaciono-genetičkim i demografskim istraživanjima i dr. Cilj istraživanja je izrada populacione studije, iz koje će se izračunati broj i frekvencija alela, struktura i frekvencija haplotipova, utvrditi vrednosti relevantnih statističkih parametara, oceniti mogućnost primene analize X-STR markera u slučajevima iz oblasti medicinske kriminalistike, humane identifikacije i veštačenja spornih srodničkih odnosa u populaciji Vojvo
...
dine. Istraživanjem je obuhvaćeno 200 odraslih, međusobno nesrodnih osoba. Izolacija DNK materijala iz krvnih mrlja vršena je Chelex metodom, a amplifikacija dobijenih uzoraka DNK metodom PCR, uz korišćenje komercijalnog Mentype® Argus X-12 PCR Amplification Kit – a. Razdvajanje i detekcija dobijenih fragmenata izvršeno je kapilarnom elektroforezom GeneScan i Genotyper programom. Statististička obrada rezultata izvršena je pomoću Arlequin i GENEPOP programa. Za vizuelizaciju interpopulacionih genetičkih odnosa, upotrebljen je program POPTREE2 i koordinatna analiza (Principal Coordinate Analysis - PCoA). Dobijeni rezultati ukazuju da se analiza ispitivanih X-STR markera može uspešno primeniti u slučajevima iz oblasti medicinske kriminalistike, humane identifikacije i veštačenja spornih srodničkih odnosa u populaciji Vojvodine, kao i da mogu poslužiti kao osnova za dalja istraživanja u populacionogenetičkim, antropološkim, demografskim i drugim oblastima.
Short tandem repeats (STR) represent a class of microsatellites, widely spread throughout the human genome, consisting of tandemly repeated sequences of 2-6 bp. Related to variation in the number of repeat unit displayed, most of microsatellites show a high degree of length polymorphism, investigated by the PCR techniques. The aim of this research is to create a population study, which will be used to calculate allele and haplotype frequencies, determine the value of relevant statistical parameters and assess the possibility of applying X-STR markers analysis in the fields of forensics, human identification and kinship testing. The study included 200 unrelated adults. DNA isolation was performed by Chelex method and DNA amplification by PCR, using commercial Mentype Argus X-12 PCR Amplification Kit. Separation and detection of fragments was obtained by capillary electrophoresis using Gene Scanand Genotyper program. Statistical analysis of the result was performed using Arlequin and GEN
...
EPOP program. For visualization of inter population genetic distances POPTREE2 program and coordinate analysis (PCoA) was used. The results show that the analysis of X-STR markers can be successfully applied in the field of forensics, human identification and kinship testing in the population of Vojvodina, as well as to serve as a basis for further research in population genetic, anthropological, demographic and other scientific areas.
Faculty:
Универзитет у Новом Саду, Медицински факултет
Date:
29-01-2016
Keywords:
Mikrosatelitski ponovci / Microsatellite Repeats / DNA / Forensic Genetics / Tandem Repeat Sequences / X Chromosome / Forensic Medicine / DNK / Forenzička genetika / Kratki uzastopni ponovci / X hromozom / Sudska medicina