Endodontski retretman-analiza skening elektronskom mikroskopijom
Endodontic retreatment –scanning electron microscopy analysis
Author
Vukoje, Karolina
Mentor
Brkanić, Tatjana
Committee members
Stojšin, Ivana
Stojanac, Igor
Petrović, Ljubomir
Živković, Slavoljub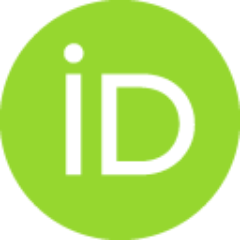 Blažić, Larisa

Abstract
U slučajevima neuspešne endodontske terapije, neophodno je ponovno lečenje kanala korena. Ortogradni endodontski retretman podrazumeva uklanjanje postojećeg materijala za punjenje iz kanala uz dodatno čišćenje, dezinfekciju i ponovnu finalnu opturaciju kanala. Važan korak u toku retretmana je što potpunije uklanjanje postojećeg kanalnog punjenja kako bi se pristupilo svim delovima kanalnog sistema. Cilj doktorske teze bio je da se ispita kvalitet čisšćenja zidova kanala korena nakon endodontskog retretmana pomoću skening elektronske mikroskopije (SEM). Posmatran je uticaj vrste materijala za opturaciju, uticaj upotrebe rastvarača i uticaj ručnih i mašinskih instrumenata na količinu zaostalog materijala na zidovima kanala. Takođe, ispitan je uticaj ovih faktora na apikalnu transportaciju materijala i na vreme potrebno za retretman, a utvrđena je i učestalost oštećenja korišćenih instrumenata. Materijal i metode: Ukupan uzorak činilo je 125 ekstrahovanih, humanih jednokorenih zuba. Nakon
...
preparacije kanala korena, 120 zuba je podeljeno u dve grupe i napunjeno pomoću dva različita materijala za opturaciju (gutaperkom i resilonom). U zavisnosti od tehnike uklanjanja ovih materijala, grupe su dalje podeljene u odnosu na korišćene instrumente (Hedstrom, ProTaper i Twisted File) i u odnosu na upotrebu rastvarača (sa i bez hloroforma). Preostalih 5 zuba, bez kanalnog punjenja, korišćeni su kao kontrolna grupa. Nakon završenog retretmana, korenovi su uzdužnim cepanjem razdvojeni, a odabrane polovine posmatrane na SEM-u. Mikrofotografije svake trećine kanala načinjene su pri uveličanju od 500x. Količina preostalog materijala za punjenje ocenjivana je pomoću skale. Otvoreni dentinski kanalići prebrojavani su na mikrofotografijama načinjenim pri uveličanju od 1000x, u odnosu na uvek konstantnu površinu. Rezultati: Analiza rezultata ukazala je na postojanje statistički značajne razlike u kvalitetu čišćenja zidova kanala u zavisnosti od uklanjanog materijala za opturaciju. Kvalitet čišćenja zidova kanala bio je veći nakon uklanjanja gutaperke nego nakon uklanjanja resilona. Rotirajućim, mašinskim instrumentima je efikasnije uklanjana gutaperka, a ručnim Hedstrom turpijama je bolje uklanjan resilon. Posmatrajući ceo uzorak, ProTaper instrumenti ostavljali su velike količine materijala na zidovima kanala nakon endodontskog retretmana. Međutim, uklanjanje materijala pomoću ovih instrumenata bilo je najbrže. Primena rastvarača značajno je doprinela bržem uklanjanju materijala, dok uticaj na kvalitet čišćenja zidova kanala nije bio značajan. Posmatrajući kanal korena po trećinama, najveća količina materijala nalazila se u apikalnoj trećini, bez obzira na vrstu uklanjanog materijala i korišćenih instrumenata, i bez obzira na upotrebu rastvarača tokom retretmana. Učestalost oštećenja instrumenata bila je značajno veća prilikom upotrebe Twisted File instrumenata. Apikalna transportacija materijala je bila veća tokom uklanjanja resilon materijala i kada su korišćene ručne Hedstrom turpije. Zaključak: Kvalitet čišćenja zidova kanala nakon uklanjanja gutaperke je veći nego nakon uklanjanja resilona. Dizajn i vrsta instrumenata utiče na kvalitet čišćenja zidova kanala korena. Upotreba rastvarača tokom retretmana ne utiče značajno na smanjenje količine materijala zaostalog na zidovima kanala. Mašinski pokretani instrumenti i upotreba rastvarača značajno skraćuju vreme potrebno za endodontski retretman.
In cases when endodontic treatment fails, it is necessary to retreat the root canal. Orthograde endodontic retreatment requires the removal of the existing root filling material with additional cleaning, disinfection and refilling of the canal. An important step during retreatment is complete removal of existing filling materials, to regain access to all parts of the canal system. The aim of the doctoral thesis was to investigate the cleanliness of root canal walls after removal of two different obturation material. The retreatment efficacy was observed depending on the usage of solvent and different hand or rotary instruments. The amount of residual material on the canal walls was assessed using scanning electron microscopy (SEM). Also, apical transportation of the obturation material, working time and frequency of instrument damage during retreatment was recorded. Materials and Methods: The total sample consisted of 125 extracted, single-rooted human teeth. After root canal preparati
...
on, 120 teeth were divided in two groups and filled using two different obturation materials (gutta-percha and resilon). Depending on the technique of removing these materials, the groups were further divided, in relation to the used instruments (Hedstrom, ProTaper and Twisted File), as well as in relation to the use of solvent (with or without chloroform). The remaining 5 tooth without canal filling were used as a control group. After root canal desopturation, the longitudinaly splitted root halves were observed on SEM. Microphotography of each third were made at magnification of 500x. The amount of remaining filling material was evaluated by using a scale. Open dentinal tubules were counted on microphotographies made at a magnificiation of 1000x, on a surface that was always constant. Results: Analysis of the results indicated a significant difference in the cleanliness of the canal walls depending on the used obturation material. Cleanliness of the canal walls was higher after gutta-percha removal than after the removal of resilon. Rotary instruments were more effective in removing gutta-percha and Hedstrom hand files better removed resilon. ProTaper instruments left more residual material on canal walls, however endodontic retreatment with these instruments was the fastest. The application of solvent significantly contributed to faster material removal, while the impact on the increase of canal cleanliness was not significant. The largest amount of material remained in the apical third, regardless of the type of material removed and instruments used, and also regardless whether solvent was used for retreatment. The frequency of instrument deformation and fracture was significantly higher when Twisted File instruments were used. Apical transportation of material had a significantly higher occurrence during resilon removal and when manual Hedstrom files were used. Conclusion: Cleanliness of the canal walls was higher after the removal of gutta-percha than after the removal of resilon. The use of solvent is not significant on the increase of canal wall cleanliness, but significantly shortens the time needed for retreatment. There is a difference in the cleanliness of root canal walls depending on the used instruments. Engine-driven rotary instruments and the use of a solvent significantly shortens the time needed for endodontic retreatment.
Faculty:
Универзитет у Новом Саду, Медицински факултет
Date:
09-12-2015
Keywords:
Opturacija kanala korena / Root Canal Obturation / Electron / Scanning / Root Canal Therapy / Gutta-Percha / Retreatment / Microscopy / Dental Instruments / Chloroform / Solvents / Endodontics / Terapija kanala korena / Gutta-Percha / Retretman / Skeniranje elektronskim mikroskopom / Dentalni Instrumenti / Hloroform / Rastvarači / Endodoncija