Utvrđivanje validnosti kliničkog nalaza temporomandibularnih disfunkcija pomoću magnetne rezonance
Determing the validity of clinical findings of temporomandibular disorders with magnetic resonance imaging
Author
Jeremić Knežević, Milica
Mentor
Marković, Dubravka
Semnic, Robert
Committee members
Mirković, Siniša
Petronijević, Branislava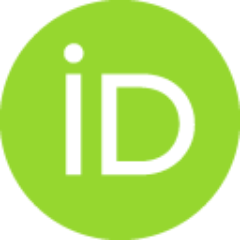 Lazić, Vojkan
Puškar, Tatjana
Petrović, Kosta

Abstract
Uvod: Termin - temporomandibularne disfunkcije (TMD) obuhvata veći broj oboljenja TMZ, mastikatorne muskulature i okolnih struktura. Epidemiološke studije pokazuju da 50-75% osoba u toku života ima neki znak poremećaja funkcije mastikatornog sistema. TMD se najčešće javljaju između 20-40 godine života. Najznačajniji znaci i simptomi TMD su bol u predelu maseteričnog mišića, TMZ, regiona temporalnog mišića, ograničeno otvaranje usta i zvučne pojave (kliktaji i krepitacije). Bol u predelu TMZ je najčešći razlog javljanja pacijenta lekaru. Cilj Utvrđivanje validnosti kliničkog nalaza TMD dobijenog korišćenjem RDC/TMD (engl. Research Diagnostic Criteria/ Temporomandibular Disorders) i nalaza na MR pregledu radi utvrđivanja prisustva disfunkcije u cilju blagovremenog i adekvatnog kliničkog zbrinjavanja. Istraživanje je sprovedeno kao prospektivna studija u Centru za Imidžing dijagnostiku, Institutu za Onkologiju Vojvodine u Sremskoj Kamenici, u periodu od januara 2011. do maja 2013. godine.
...
Istraživanjem je obuhvaćeno 200 ispitanica (400TMZ) koje su došle na zakazani MR pregled endokranijuma nevezano za eventualnu patologiju TMZ tj. zbog neurološke simptomatologije. Ispitanicama je prvo snimljen MR endokranijuma zbog osnovnog oboljenja a zatim je pregled nastavljen snimanjem oba TMZ. Snimanje je izvedeno na aparatu Siemens (Erlangen, SR Nemačka) jačine magnetnog polja 3Tesla – Siemens AVANTO 3T, istog dana, nakon obavljenog kliničkog pregleda. Svakoj ispitanici urađen je parasagitalni (Slika 8) i koronalni presek TMZ kroz oba kondila sa sledećim parametrima snimanja: proton density sekvenca, vreme repeticije (TR) 1850 ms, vreme ehoa (TE) 15 ms, vidno polje (FOV) 13 cm, kao i matrica 128 x 256. Debljina preseka prilikom snimanja MR bila je manja od 2 mm. Prilikom snimanja svakoj ispitanici je bio stavljen osmokanalni zapreminski kalem (engl. head matrix coil) da bi signal u antero-posteriornom pravcu na dobijenim snimcima bio ujednačen. Ukupno vreme snimanja oba TMZ iznosilo je 4 minuta. Na osnovu MR pregleda, najveći broj TMZ je bio bez patoloških promena, njih 198 (49,5%). Prednja dislokacija diska sa redukcijom je ustanovljena kod 46 TMZ (11,5%), sledili su prednja dislokacija diska bez redukcije (18 TMZ (4,5%)), zadnja dislokacija 4 TMZ (1%) I osteoartritis kod 100 TMZ (25%)). Kombinacija poremećaja dislokacije diska sa redukcijom i osteoartritisa ustanovljena je kod 20 TMZ (5%), dislokacije diska bez redukcije i osteoartritisa kod 6 TMZ (1,5%), dok je kombinacija zadnje dislokacije i osteoartritisa detektovana kod 8 TMZ (2%). Rezultati Najčešći oblik diska bio je bikonkavan i identifikovan je kod 278 (69,5%) TMZ, slede biplanaran kod 76 (19%), hemikonveksan kod 20 (5%) i bikonveksan kod 14 TMZ (3,5%). Zaključak Na osnovu MR pregleda 51 % TMZ je imalo patološki nalaz. Korelacija dijagnoza postavljenih na osnovu RDC/TMD i MR pregleda pokazala je umereno dobro slaganje dijagnoza. MR pregled je detektovao dislokaciju diska kod 18% ispitanica koje nisu imale tegobe. Korelacija dijagnoza dislokacije diska postavljenih na osnovu RDC/TMD i MR pregleda je pokazala umereno dobro slaganje. Dijagnoza dislokacije diska sa i bez redukcije, na RDC/TMD ima visoku specifičnost i nisku senzitivnost u poređenju sa dijagnozom postavljenom na MR pregledu. Primenom RDC/TMD, postoji mala verovatnoća za postavljanje lažno pozitivne dijagnoza dislokacije diska sa i bez redukcije. Korelacija dijagnoza degenerativnih promena postavljenih na osnovu RDC/TMD i MR pregleda pokazala je slabo slaganje dijagnoza. RDC/TMD nije optimalna metoda za dijagnostiku degenerativnih promena temporomandibularnih zglobova.
Introduction The term temporomandibular disorders (TMD) encompasses a large number of diseases of TMJ, masticatory musculature and surrounding structures. Epidemiological studies show that 50-75% of people have some type of impaired function of the masticatory system in the course of their lives. TMJ most commonly occurs between the ages of 20 to 40. The most important signs and symptoms of TMD are the pains in the area of masseter muscle; TMJ; temporal muscle; with limited mouth opening and sound phenomena (clicking and crepitus). Pain in the TMJ is the most common reason for a patient's visit to a doctor. The aim To determine the validity of the clinical findings of TMD obtained by using RDC / TMD (Research Diagnostic Criteria / Temporomandibular Disorders) and MRI examination findings which could determine the presence of a disorder and therefore provide prompt and adequate clinical care. Materials and Methods The research was conducted as a prospective study at the Diagnostic
...
Imaging Center, Oncology Institute of Vojvodina in Sremska Kamenica in the period from January 2011 to May 2013. The study included 200 subjects (400 TMJs) who came for a scheduled MRI of endocranium not related to potential TMJ pathology i.e. having neurological symptoms. Firstly, the subjects underwent the MRI of the endocranium due to their underlying diseases and then the examination continued with MRI of both TMJs. The imaging was performed using Siemens device (Erlangen, Germany) with the magnetic field strength 3Tesla - Siemens Avanto 3T the same day after their clinical examination. Each subject underwent a parasagital and coronal cross section of TMJ through both condyles with the following imaging parameters: proton density sequence, repetition time (TR) 1850 ms, echo time (TE) 15 ms, field of view (FOV) 13 cm and a matrix of 128 x 256. The section thickness during MRI was less than 2 mm. During imaging, 8-channel head matrix coil was placed on each subject so that the signal in antero-posterior direction at the obtained images was uniform. Total imaging time for both TMJs was 4 minutes. Results Based on the MRI examination, the largest number of TMJs had no pathological changes - 198 of them (49.5%). Anterior disc displacement with reduction was found in 46 TMJs (11.5%), followed by the anterior disc displacement without reduction (18 TMJs (4.5%)), posterior displacement of TMJ 4 (1%) and osteoarthritis in 100 TMJs (25 %)). The combination of disorders of disc displacement with reduction and osteoarthritis was found in 20 TMJs (5%), disc displacement without reduction and osteoarthritis in 6 TMJs (1.5%), while the combination of the posterior displacement and osteoarthritis was found in 8 TMJs (2%). The most common shape of a disc was biconcave and was identified in 278 (69.5%) TMJs, followed by biplanar in 76 (19%), hemiconvex 20 (5%) and biconvex in 14 TMJs (3.5%). Conclusion Based on the MRI examination, 51% of TMJs had pathological findings. Correlation of diagnoses which was determined based on RDC / TMD and MRI examination was moderately present. MRI examination detected disc displacement in 18% of subjects who did not have any problems. Correlation of diagnoses of disc displacement which was determined based on RDC / TMD and MRI examination showed moderately good results. The diagnosis of disc displacement with and without reduction on the RDC / TMD has a high specificity and low sensitivity compared with the diagnosis from the MRI examination. When applying the RDC / TMD there is little chance of setting a false positive diagnosis of disc displacement with and without reduction. The correlation of the degenerative changes diagnoses which were set based on the RDC / TMD and MRI examination showed poor results. RDC / TMD is not an optimal method for the diagnosing the degenerative changes of temporomandibular joints.
Faculty:
Универзитет у Новом Саду, Медицински факултет
Date:
10-11-2015
Keywords:
Sindrom disfunkcije temporomandibularnog zgloba / Temporomandibular Joint Dysfunction Syndrome / Dijagnoza / Magnetna rezonanca / Temporomandibularni zglob / Diagnosis / Magnetic Resonance Imaging / Temporomandibular Joint