Kliničke i patohistološke karakteristike urođenog rascepa vrata u prednjoj srednjoj liniji i njihov značaj za diferencijalnu dijagnozu i hirurško lečenje
Clinical and Histopathological Characteristics of Congenital Anterior Midline Cervical Cleft Relevant to Differential Diagnosis and Surgical Treatment
Author
Simić, Radoje
Mentor
Janjić, Zlata
Committee members
Jovanović, Mladen
Krstić, Zoran
Novaković, Marijan
Komarčević, Aleksandar
Vlaški, Ljiljana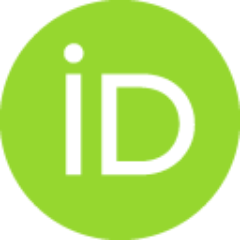 Abstract
Urođeni rascep sa naborom u prednjoj srednjoj liniji vrata (UR-N PSLV) je retka anomalija sa oko 100-150 bolesnika opisanih u literaturi. Tipičan rascep se sastoji od atrofične, ružičaste kože u obliku žleba, kožne prominencije na gornjem kraju i potkožnog sinusa na donjem kraju tzv. rascepa. Ispod ovih elemenata nalazi se potkožna vezivno-mišićna traka koja izaziva nabor na vratu. Izolovani nabor vrata, kao jedan od tipova rascepa, ima samo potkožnu traku i podbradnu kožnu izraslinu. U radu analiziramo seriju od 11 bolesnika sa UR-N PSLV operisanih u periodu od 12 godina (jul 1998. - jun 2010.). Rezultati lečenja sagledani su u pogledu preciznosti postavljanja dijagnoze (diferencijalna dijagnoza anomalija i oboljenja PSLV) i analize posleoperativnih funkcionalnih i estetskih karakteristika (vrednost cervikomentalnog ugla-CMU, veličina ekstenzije glave i vrata-EGV i karakteristike ožiljka). Rezultati operativnog lečenja rascepa primenom multiple "Z" plastike sa 4-10 kožnih režnjeva por
...
eđeni su sa Sistrunkovom operacijom kod bolesnika sa cistom tiroglosnog duktusa-TGDC (ukupno 128 bolesnika u seriji). S obzirom na veliki broj bolesnika sa različitim izgledom anomalije učinjena je podela UR-N PSLV na tipove (I-IV) i podtipove. Rascep se po embriopatogenezi, izgledu i patohistološkim (PH) karakteristikama jasno razlikuje od TGDC. Deskriptivnom embriologijom rascep se definiše kao poremećaj u spajanju prednjih krajeva II (nekad i I) ždrelnih lukova. Kompresija srca u razvoju i odloženo ispravljanje vrata imaju značajnu ulogu. Kožna izraslina je rabdomiomatozni mezenhimalni hamartom kod svih naših bolesnika. Kaudalni sinus po PH izgledu ukazuje na bronhogeno poreklo. Operacijom rascepa vrata ne postiže se normalan CMU i potpuna EGV. Operacijom TGDC više se menja CMU nego EGV, ali su vrednosti bliže kontrolnoj grupi nego kod dece sa rascepom. Ožiljci, posebno kosi delovi "Z" plastike, posle operacije UR-N su lošije ocenjeni nego posle operacije TGDC (parametrijski testovi pokazuju manju razliku). Na estetiku i funkcionalnost vrata i glave posle operacije rascepa veoma mnogo utiču hipoplazija donje vilice i deficit mekih struktura prednje strane vrata. Nova operativna tehnika (poprečna eliptična ekscizija i incizija u dva nivoa ili step incision, sa dodatnom "Z" plastikom na platizmi) primenjena kod dva bolesnika (pri kraju analize rezultata u studiji) daje nadu u dobijanje boljih posleoperativnih rezultata.
Congenital midline cervical cleft and web (CMCC-W) is a rare anomaly with about 100-150 cases described in the literature. The typical CMCC consists of midline groove of atrophic, erythematous skin with a skin protuberance cranially, and a subcutaneous blind sinus tract on the lower end of so-called cleft. Subcutaneous fibro-muscular band is located underneath, causing the web. Isolated CMCW, as one of the cleft types, includes only subcutaneous band and submental skin prominence. We analyzed a series of 11 patients with CMCC-W during the 12-year period (July 1998-June 2010). Treatment outcomes were evaluated according to precisely established diagnosis (differential diagnosis of anomalies and diseases of midline neck) and analysis of postoperative functional and aesthetic features (value of cervico-mental angle (CMA), head and neck extension (HNE) and characteristics of the scar). The results of the surgical treatment using multiple Z-plasty technique with 4-10 skin flaps were compare
...
d with Sistrunk procedure in patients with thyroglossal duct cyst (TGDC) (total of 128 patients in the series). Since a great number of patients had different forms of anomaly, the cases were divided into types (I-IV) and subtypes. Regarding embryo pathogenesis, appearance and histopathology, there was a clear difference between CMCC and TGDC. A cleft is defined, due to descriptive embryology, as a failure of the second (sometimes and first) pharyngeal arches to fuse in the midline. Compression of the heart and postponed extension of the neck played an important role during development period. Skin prominence was a rhabdomyomatous mesenchymal hamartoma in all our patients. Histopathology of the caudal sinus indicated the bronchogenic origin. The normal CMA and complete HNE were not achieved by the operation of CMCC-W. TGDC operation effects more CMA than HNE, but the values are closer to control group than in children having a cleft. Scars, especially oblique parts of Z plasty, after the operation CMCC-W were worse than after TGDC (parametric tests showed lesser difference). Hypoplasia of the mandible and vertical soft-tissue deficit of the anterior neck have a great impact on aesthetics and functionality of the head and neck after cleft surgery. New operative technique (two level transverse elliptical excision and incision or step incision – with the additional Z-plasty of platysma) was applied in two patients (at the end of the analysis of the results in the study) gives a new hope regarding better postoperative results.
Faculty:
University of Novi Sad, Faculty of Medicine
Date:
25-08-2015
Keywords:
Vrat / Neck / operativne / Differential / Operative / Ishod lečenja / Ne-mesh: Kongenitalni rascep vrata u srednjoj liniji / Surgical Procedures / Treatment Outcome / Non-Mesh: Congenital midline cervical cleft / Kongenitalne anomalije / Embriologija / Diferencijalna dijagnoza / Hirurške procedure / Congenital Abnormalities / Embryology / Diagnosis