Farmakološki efekti etarskog ulja ruzmarina Rosmarinus officinalis, L. (Lamiaceae), na miševima soja NMRI-Haan i pacovima soja Wistar
Pharmacological effects of rosemary essential oil Rosmarinus officinalis, L. (Lamiaceae), on mice of strain NMRI-Haan and rats of strain Wistar
Author
Milanović, Isidora
Mentor
Rašković, Aleksandar
Committee members
Mikov, Momir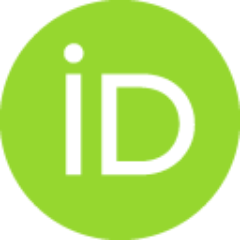 Goločorbin-Kon, Svetlana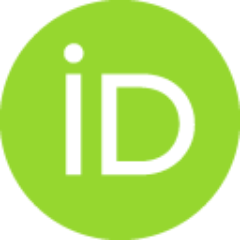 Dragojević Simić, Viktorija
Samojlik, Isidora
Milijašević, Boris

Abstract
Ruzmarin Rosmarinus officinalis L. (Lamiaceae) je biljka koja se u tradicionalnoj medicini na našem području koristi za postizanje analgetičkog, holeretičkog i hepatoprotektivnog delovanja. Prema Evropskoj agenciji za lekove (2010 godine), indikacije za sistemsku primenu etarskog ulja ruzmarina su lečenje dispepsije i spazama gastrointestinalnog trakta, a za spoljašnju primenu se preporučuje u lečenju umereno jakih bolova u zglobovima i mišićima i u lečenju poremećaja periferne cirkulacije. Imajući u vidu da komponente etarskog ulja ruzmarina ispoljavaju i druga, potencijalno korisna farmakološka svojstva, postoji potreba da se ova delovanja detaljnije ispitaju. Ciljevi ispitivanja su bili da se utvrdi: 1) analgetički efekat etarskog ulja ruzmarina i njegov uticaj na farmakodinamske osobine paracetamola, kodeina, diazepama i pentobarbitala kao i na farmakokinetske osobine paracetamola; 2) antioksidativni i hepatoprotektivni efekat u uslovima hemijski izazvanog oksidativnog stresa. Meto
...
dom gasne hromatografije (GC/MS i GC/FID) utvrđen je kvantitativni sastav etarskog ulja. Najzastupljenije komponente ulja koje je korišćeno u našem ispitivanju su oksidovani monoterpeni 1,8-cineol (43.77%) i kamfor (12.53%) i monoterpenski ugljovodonik α-pinen (11.51%). Suspenzija etarskog ulja ruzmarina primenjivana je miševima u dozama 10 i 20 mg/kg tm tokom sedam dana i jednokratno u farmakodinamskim testovima: test vrele ploče, test "uvijanja" (posle intraperitonealne primene sirćetne kiseline), test za procenu motorne koordinacije životinja na rotirajućem štapu i test merenja vremena trajanja spavanja. Za ispitivanje uticaja etarskog ulja ruzmarina na farmakokinetske osobine paracetamola i za biohemijska i toksikološka ispitivanja, korišćeni su pacovi koji su tokom sedam dana tretirani suspenzijom etarskog ulja ruzmarina u dozi 5 i 10 mg/kg tm, a sedmog dana su primili paracetamol i.v. ili p.o.. Za praćenje farmakokinetskih parametara korišćeni su uzorci krvi dobijeni iz repne vene pacova u kojima su HPLC metodom merene koncentracije paracetamola, na osnovu kojih su potom određeni farmakokinetski parametri ovog leka. Antioksidativna aktivnost etarskog ulja ruzmarina je određivana in vitro (DPPH i Folin-Ciocaulteu testovima) i in vivo. Nakon žrtvovanja životinja iz prikupljenih uzoraka krvi određivani su iz seruma biohemijski parametri, pokazatelji bubrežne i jetrene funkcije, a u homogenatu tkiva jetre određivani su parametri oksidativnog stresa. Samo etarsko ulje ruzmarina ispoljava analgetičko delovanje i smanjuje visceralnu bol izazvanu sirćetnom kiselinom. Pored toga, potencira analgetički efekat kodeina i paracetamola. Etarsko ulje ruzmarina značajno smanjuje hipnotičko delovanje pentobarbitala i sprečava poremećaj motorne koordinacije nakon primene diazepama. Etarsko ulje ruzmarina ne utiče značajnije na oralnu biološku raspoloživost paracetamola. Višekratna primena različitih doza etarskog ulja ruzmarina ne izaziva toksične promene u krvi i jetri ispitivanih životinja. Primena etarskog ulja ruzmarina štiti životinje od reaktivnih kiseoničnih vrsta, umanjuje posledice izloženosti oksidativnom stresu i ispoljava značajno hepatoprotektivno delovanje.
Rosemary Rosmarinus officinalis, L.(Lamiaceae) is traditionally used in folk medicine for its analgetic, choleretic and hepatoprotective properties. According to the recommendation of European Medicines Agency from 2010, rosemary essential oil can be used for treating dyspepsia and mild spasmodic disorders of the gastrointestinal tract, and also externally as an adjuvant in the relief of minor muscular and articular pain and minor peripheral circulatory disorders. Different studies conducted with rosemary essential oil show other pharmacological effects of main components of the oil. The aim of this study was to examine: 1) analgetic effects of rosemary essential oil and its influence on the pharmacodynamic properties of paracetamol, codeine, diazepam and pentobarbital, and also its influence on the pharmacokinetic properties of paracetamol; 2) antioxidant and hepatoprotective effects on the parameters of chemicaly induced oxidative stress. The quantification of chemical constituents o
...
f the essential oil was carried out by gas chromatography (GC/FID and GC/MS). The major compounds that were identified and quantitated by GC-FID and GC-MS were oxygenated monoterpens 1,8-cineole (43.77%), camphor (12.53%) and monoterpene hydrocarbon α-pinene (11.51%). The suspension of rosemary essential oil was applied to mice orally (doses: 10 and 20 mg/kg b.w.) for seven days and in single dose for the pharmacodynamic tests: hot plate, writhing, rotharod and sleeping time. Rats treated with suspension of rosemary essential oil for seven days orally (doses: 5 and 10 mg/kg b.w.) were used for the examination of influence of essential oil on the pharmacokinetic properties of paracetamol. Then on the 7th day the paracetamol was applied to them p.o. or i.v.. The parameters of pharmacokinetic were analyzed in blood samples obtained from rats tail veins. The HPLC method was used for measurement of concentration of paracetamol in blood samples. Those concentrations were used for calculation of the pharmacokinetic parameters. The antioxidant activity of the rosemary essential oil was evaluated in vitro (with DPPH and Folin-Ciocaulteu tests) and in vivo. The animals were sacrificed and the samples of blood and liver were taken. The obtained serum was used for determination of standard biochemical parameters and the parameters of oxidative stress were analyzed in obtained liver homogenates. The essential oil of rosemary shows analgetic properties and it decreases visceral pain induced with intraperitoneally injected acetic acid. The rosemary essential oil increases pharmacological effects of codeine and paracetamol. Also, this oil reduces pentobarbital-induced sleeping time and diminishes diazepam-induced disorder of psychomotor coordination. The essential oil of rosemary does not change paracetamol bioavailability. The rosemary essential oil applied in multiple doses does not induce toxic changes in blood and liver samples obtained from animals. The use of rosemary essential oil protects animals from reactive oxygen species, decreases the effects caused by oxidative stress and shows significant hepatoprotective effect.
Faculty:
University of Novi Sad, Faculty of Medicine
Date:
09-07-2015
Keywords:
Ruzmarin / Rosemary / Medicinal / Non-Narcotic / Animal / Plants / Plant Oils / Antioxidants / Plant Extracts / Protective Agents / Analgesics / Models / Herb-Drug Interactions / Lekovite biljke / Biljna ulja / Antioksidansi / Biljni ekstrakti / Protektivni agensi / Nenarkotični analgetici / Životinjski modeli / Interakcija lekovitog bilja i lekova