Micelarna solubilizacija holesterola pomoću okso derivata žučnih kiselina
Micellar solubilization of cholesterol by oxo-derivatives of bile acids
Author
Farkaš, Zita
Mentor
Poša, Mihalj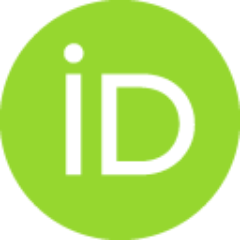 Committee members
Popović, Jovan
Čanadi, Janoš
Sebenji, Ana
Bećarević, Mirjana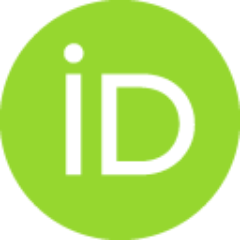 Božin, Biljana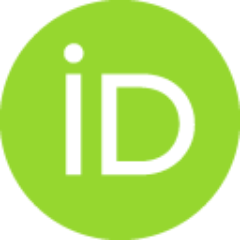 Abstract
Doktorska disertacija razmatra solubilizaciju holesterola pomoću okso derivata žučnih kiselina, upoređuje okso derivate žučnih kiselina sa hidroksi-derivatima istih u solubilizaciji holesterola i ispituje uticaj okso derivata na vijabilnost ćelijske membrane. Takođe, ispituje pKa vrednost različitih okso-derivata žučnih kiselina sa ciljem da se odredi kiselinska konstanta ovih slabih organskih kiselina. Cilj određivanja pKa vrednosti jeste determinacija rastvorljivosti žučnih kiselina. Kada se primenjuju oralno u raznim farmaceutsko-tehnološkim formulacijama, one se primenjuju u obliku soli, koje su rastvorne u vodi. Međutim, u kiseloj sredini želuca može doći do taloženja žučne kiseline i do daljeg sprečavanja delovanja soli žučne kiseline kao solubilizatora određenih farmacutski aktivnih supstanci. Doktorska disertacija ispituje i kritičnu micelarnu koncentraciju mešovitih micela natrijumovih soli 3 žučne kiseline (holne, deoksiholne i 7-oksodeoksiholne kiseline) i natrijum-dodeci
...
l-sulfata u različitim molskim udelima na temperaturama od 0 do 50°C pomoću spektrofluorifotometra pirenskom metodom.
The PhD thesis discusses solubilization of cholesterol by using oxo derivatives of bile acids and compares it with the hydroxy-derivatives of the same in the solubilization of cholesterol, and examines the impact of the oxo derivatives to the viability of the cell membrane. Also, the pKa value of different tested oxo-derivatives of bile acids is determined. The aim of determining the pKa values is to determine the solubility of bile acids. When administered orally in various pharmaceutical-technological formulations, they are applied in the form of salts, that are soluble in water. However, the acidic medium of the stomach may cause precipitation of a bile salt and further prevent the action of bile acid salts as a solubilizers of specific pharmaceutically active substances. The PhD thesis examined the the critical micelle concentration of the mixed micelles of sodium salt of 3 bile acid (cholic, deoxycholic, and 7-oksodeoksiholne acid) and sodium dodecyl sulphate at various tempe
...
ratures, the mole fractions ranging from 0 to 50 °C using the method of spectrofluoriphotometry by pirene as a probe molecule.
Faculty:
University of Novi Sad, Faculty of Medicine
Date:
08-07-2015
Keywords:
Holesterol / Cholesterole / Micele / Okso derivati žučnih kiselina / Solubilizacija / Kritična micelarna koncentracija / Micells / Oxo-derivatives of bile acids / Solubilization / Critical micellar concentration