Kliničke i dermoskopske karakteristike displastičnih nevusa
Clinical and dermoscopical characteristics of dysplastic nevi
Author
Ivkov Simić, Milana
Mentor
Vučković, Nada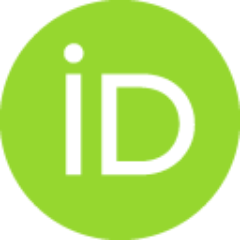 Committee members
Gajinov, Zorica
Mijušković, Željko
Prćić, Sonja
Matić, Milan
Vučković, Dejan

Abstract
Uvod: Od kada je prvi put opisan pre 30 godina, kod porodica obolelih od melanoma kože, displastični nevus je predmet debate. Klinički najznačajnija kontroverza je da se displastični nevus klinički često smatra sumnjivim i da se teško razlikuje od ranog melnoma kože. Ovakav klinički izgled displastičnog nevusa je razlog čestih nepotrebnih ekscizija, jednog od najčešćih nevusa čoveka. Ciljevi: Ispitati kliničke i dermoskopske karakteristike patohistološki potvrđenih displastičnih nevusa, i utvrditi učestalost displastičnih nevusa među sumnjivim melanocitnim lezijama koje su odabrane kliničko-dermoskopskim pregledom. Metode: U analitičkoj kliničkoj studiji, u prospektivnom delu, koristili smo kliničko-dermoskospki pristup po predloženom protokolu za selekciju sumnjivih melanocitnih lezija za eksciziju. Ekscidirano je 279 lezija. Od ukunog broja, 83 su bile lezije veoma sumnive na melanom kože, kod 116 lezija melanom nije mogao biti isključen u diferencijalnoj dijagnozi, a 80 lezija su im
...
ponovale dobroćudne i ekscidirane su zbog smetnji koje su pričinjavale pacijentu. Klinički su lezije opisivane prema ABCD akronimu (A za asimetriju, B za nepravilnost ivica, C za nepravilnu prebojenost i D za veličinu preko 5 mm). Za dermoskopski opis lezija su korisćeni algoritmi Analiza struktura i Lista od sedam tačaka. Rezultati: Nakon histopatološkog pregleda ekscidiranih 279 lezija, 242 lezije su bile nevusi, od kojih 131 displastični nevus, koji je analiziran posebno za potrebe ove studije, dok su 47 lezija činili melanomi kože. Histopatološki potvrđeni displastični nevusi su proistekli dominantno iz grupa lezija kliničko-dermoskospki upućenih kao sumnjive na melanom ili iz grupe gde melanom nije mogao biti isključen u diferencijalnoj dijagnozi OR 2,49 (95%CI 1,51-4,11) p=0,0003. Svako ispitano kliničko obeležje ponaosob i u svim mogućim kombinacijama, je bilo od značaja samo za melanoma kože p<0,0001. Nije bilo značajnih razlika u grupi displastičnih nevusa i ostalih nevusa. Displastične nevuse su činile sumnivim njihove dermoskopske karakteristike. Kod ovih nevusa je bila češća multikomponentna struktura OR 4,84 (95%CI 2,87-8,16) p<0,0001 i nepravilne globule OR 7,32 (95%CI 3,35-15,99) p<0,0001. Nepravilne mrlje su uočene kod 90/96 displastičnih nevusa i kod 41/47 melanoma bez značajne razlike. Zaključak: Klinički displastični nevusi nisu imali kliničke karakteristike koje se obično koriste za njihov opis, te klinički nisu imali znake sumnjivih lezija. Klinički su izgledali poput banalnih nevusa. Kombinovani kliničko-dermoskospki pristup za odabir sumnjivih lezija je ukazao na značaj nekih dermoskospkih obeležja. Multikomponentna struktura i nepravilne globule su se više javljale kod displastičnih nevusa. Poseban je značaj nepravilnih mrlja koje su podjednako često bile uočavane i kod displastičnih nevusa i tankih melanoma.
Background: Dysplastic nevus, a benign melanocytic lesion has been a matter of debate over the last thirty years, since its first description in families with melanoma. The most important controversy is that dysplastic nevus is usually considered to be suspicious, not easily distinguishable from early melanoma by its clinical appearance. This is followed by numerous unnecessary excisions of a nevus that is considered to be one of the most common in humans. Objectives: To describe the clinical and dermoscopic characteristics of dysplastic nevus, and to investigate its proportion in suspicious melanocytic lesions using clinicodermoscopic approach. Methods: In an analytical clinical study, in the prospective part of the study, we used a combined clinicodermoscopic approach according to a proposed protocol, to select lesions for excision. A total of 279 lesions were excised. Of the total number, 83 were very suspicious for melanoma, 116 where melanoma could not be exclude
...
d, and eighty were considered to be benign. Still they were excised because they were a burden for patients. Clinical appearance was studied using ABCD acronym (A for assimetry, B for border irregularity, C for color variegation, and D for diameter of more than 5mm). Dermoscopic description of lesions was performed according to algorithms Pattern Analysis and Seven-point Checklist. Results: After histopathological analysis of the 279 lesions, 242 lesions were nevi, among them 131 dysplastic nevi that were analyzed separately for the purpose of this study and 47 lesions were skin melanoma. Histopathologicaly proven dysplastic nevus originated mainly from a group of lesions clinicodermoscopily recognized as suspicious of melanoma, or a group where melanoma could not be excluded OR 2.49 (95%CI 1.51-4.11) p=0.0003. Each examined clinical feature alone or in any possible combination of features was important only for melanoma p<0.0001. There were no significant differences between dysplastic nevus group and a group of nevi. Dermoscopic features were more important for the overall suspicious appearance. Multicomponent structure OR 4.84 (95%CI 2.87-8,16) p<0.0001 and irregular globules OR 7.32 (95%CI 3.35-15.99) p<0.0001 were frequent. Irregular blotches were found in 90/96 and 41/47, dysplastic nevus and melanoma respectively, without significant differences. Conclusion: Clinically dysplastic nevi did not show clinical characteristics that were usually used to describe them, and did not show signs of suspicious lesions. Clinically, they looked more like banal nevi. The commbined clinicodermoscopic approach to select suspicious melanocytic lesions, revealed some dermoscopic features that were often seen in dysplastic nevi, like the multicomponent structure and the irregular globules, while the irregular blotches were a feature shared both by dysplastic nevi and melanoma.
Faculty:
Универзитет у Новом Саду, Медицински факултет
Date:
06-02-2015
Keywords:
Sindrom displastičnog nevusa / Dysplastic Nevus Syndrome / Dermoscopy / Skin Neoplasms / Diagnosis / Signs and Symptoms / Melanoma / Dermoskopija / Kožne neoplazme / Dijagnoza / Znaci i simptomi / Melanom