Uticaj kliničkih i neuropsiholoških parametara na karakteristike hoda obolelih od Parkinsonove bolesti
Influence of clinical and neuropsychological parameters on gait characteristics in Parkinson's disease
Author
Ješić, Aleksandar
Mentor
Semnic, Marija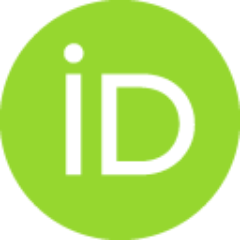 Committee members
Kostić, Vladimir
Cvijanović, Milan
Kopitović, Aleksandar
Žarkov, Marija
Božić, Ksenija

Abstract
Cilj rada: Posmatrano je da li postoji povezanost kliničkih parametara, bihejvioralnih simptoma i postignuća na testovima kognitivnih funkcija sa karakteristikama hoda kod obolelih od Parkinsonove bolesti. Analizirana je i povezanost nalaza hiperehogenosti strukture substantia nigra dobijenog transkranijalnim parenhimskim ultrazvukom sa karakteristikama hoda.Materijal I metode: Istraživanjem je obuhvaćeno 60 obolelih od Parkinsonove bolesti (22 žene i 38 muškaraca, sa trajanjem bolesti 5,06±4,54 godina, ukupnim UPDRS 39,76±36,65, UPDRS III 24,28±15,18) koji su prema stadijumu bolesti po Hen i Jarovoj skali (H&Y) podeljeni u tri podgrupe sa po 20 ispitanika: H&Y 1, 2 i 3. Kontrolnu grupu činilo je 35 zdravih ispitanika (19 žena i 16 muškaraca) koji se od grupe obolelih nisu razlikovali u pogledu godina starosti (oboleli 64,21±6,92 godina, zdravi 63,45±7,75, p=0,832) i godina obrazovanja (oboleli 12,63±3,16 godina, zdravi 12,57±2,87, p=0,954). Iz analize su isključeni ispitanici čiji je
...
skor MMSE bio manji od 24. Procena težine motornih znakova Parkinsonove bolesti vršena je Unifikovanom skalom za kvantifikovanje Parkinsonove bolesti, treći deo (UPDRS III). Za globalnu procenu kognicije je korišćena Revidirana Adenbrukova kogntivna skala (ACE- R), a za procenu egzekutivnih funkcija su korišćeni baterija za procenu frontalnih funkcija (FAB) i Egzekutivni intervju (EXIT-25). Za evaluaciju depresije korišćene su Hamiltonova skala za procenu depresije (HAM- D) i Bekova skala depresivnosti (BDI II), za procenu anksioznosti Hamiltonova skala za procenu anksioznosti (HAM- A), a za procenu apatije Skala apatije (AS).Određivanje vremenskih i prostornih parametara hoda vršeno je pomoću GAITRite sistema, tokom "on" perioda. Analizirano je osam parametara hoda: vreme dvokoraka (CT), dužina dvokoraka (SL), vreme zamaha (ST) i vreme dvostrukog oslonca (DS), kao i njihovi koeficijenti varijacija (CV). Posmatran je i uticaj dvostrukog zadatka na parametre hoda. Kao dodatni zadatak tokom hoda primenjen je kognitivni zadatak (oduzima -7 tokom hoda), motorni zadatak (nosi čašu punu vode) i kombinovani zadatak (oduzima i nosi čašu istovremeno). Veličina hiperehogenosti substantia nigra merena je transkranijalnim parenhimskim ultrazvukom. Rezultati: U poređenju sa zdravim vršnjacima, oboleli od Parkinsonove bolesti imali su značajno izraženiji varijabilitet koraka pri hodu bez zadatka (skraćen SL, povećan CVSL i CVCT, varijabilitet koraka bio je još izraženiji, dok je pri motornom zadatku postojala i značajna razlika DS i CVDS (p<0,05), tj. parametara kojima se izražava ravnoteža koraka. U uslovima kombinovanog zadatka ove razlike su se potencirale. Parametri hoda (SL, VCSL, CVCT I CVST) minimalno su se razlikovali kod obolelih u najranijim stadijumima bolesti (H&Y 1) u odnosu na zdrave, dok su razlike postajale izraženije kako je bolest bila u odmaklijim stadijumima (H&Y 2 I H&Y 3). U grupi zdravih starost ispitanika korelirala je sa varijabilitetom koraka jedino u uslovima dvostrukog zadatka. Kod obolelih ova povezanost je uočena i pri hodu bez zadatka, a povezanost je bila jača u uslovima dvostrukog zadatka. Starost ispitanika i težina motornih znakova na UPDRS III korelirali su sa parametrima hoda kod obolelih od PB. Skorovi apatije i depresivnosti korelirali su sa promenama parametara hoda kod obolelih, s tim što je apatija bila prisutna već u najranijim, a depresija tek u kasnijim stadijumima bolesti. Niža postignuća na testovima egzekutivnih funkcija povezana su sa pogoršanjem svih parametara hoda. Sa pogoršanjem parametara hoda tokom trajanja bolesti koreliraju i niža postignuća na testovima jezičkih i vidno- prostornih funkcija, kao i deficit pamćenja. Veličina hiperehogenosti korelira sa CV svih parametara hoda. Zaključak: Kod obolelih od Parkinsonove bolesti značajno se razlikuju vremenski i prostorni parametri hoda u poređenju sa zdravim, pre svega oni kojima se opisuje varijabilitet koraka. Ovi parametri su izraženiji kada se tokom hoda obavlja i dodatni kognitivni zadatak. Kada se tokom hoda obavlja motorni ili kombinovani motorni i kognitivni zadatak, pored varijabiliteta koraka javlja se i značajno produžen DS koji ukazuje na poremećaj ravnoteže. Na parametre hoda utiču starost ispitanika, težina i stadijum Parkinsonove bolesti. Apatija i depresija takođe značajno utiču na parametre hoda kod obolelih. Apatija se javlja u najranijim, a depresivnost tek u kasnijim stadijumima bolesti, što govori u prilog stanovišta da je apatija zaseban simptom bolesti povezan sa dopaminergičkom disfunkcijom. Pogoršanja parametara hoda koreliraju sa oštećenjem kognitivnih funkcija, pre svega egzekutivnih. U odmaklim stadijumima bolesti sa pogoršanjem hoda povezana su i lošija postignuća na testovima vidno-prostornih funkcija i pamćenja. Hiperehogenost substantia nigra na transkranijalnom parenhimskom ultrazvuku, koja se značajno češće javlja i značajno je veće površine kod obolelih u odnosu na zdrave, korelira sa varijabilitetom koraka.
Objectives: The aim of the study was to assess the contribution of clinical presentation, behavioral symptoms and cognitive functioning to gait characteristics in Parkinson's disease (PD). Hyperechogenicity of the substantia nigra on transcranial parenchimal ultrasound and its correlations with gait characteristics was also analyzed. Material and Methods: The experimental group consisted of 60 patients suffering from Parkinson's disease (22 women and 38 men, disease duration 5.06±4.54, Unified Parkinson's Disease Rating Scale (UPDRS) total 39.76±36.65, and UPDRS III 24.28±15.18), who were classified into three subgroups according to the Hoehn and Yahr (H&Y) stage of the disease: H&Y 1, H&Y 2 and H&Y 3, with each subgroup containing 20 patients. The control group included 35 healthy subjects (19 women and 16 men) who were matched for years of age (64.21±6.92 years PD vs 63.45±7.75 healthy; p= .832) and formal education (12.63±3.16 years PD vs 12.57±2.87 healthy, p= .954). The subjects w
...
ith MMSE<24 were concerned demented and excluded from further analysis. The disease severity was assessed by the UPDRS, motor part (UPDRS III). Addenbrooke's Cognitive Examination-Revised (ACE-R) was used in assessment of global cognition, while executive functions were examined by Frontal Assessment Battery (FAB) and Executive Interview (EXIT-25) Hamilton's Depression Rating Scale (HAM-D) and Beck's Depression Inventory (BDI II) were used to screen for symptoms of depression, and the Apathy Scale (AS) and Hamilton's Anxiety Rating Scale (HAM- A) were used to assess apathy and anxiety. The measurements of spatial and temporal parameters of gait were performed using the GAITRite system, during the "on" state. The following eight parameters were analyzed: Cycle Time (CT), Stride Length (SL), Swing Time (ST) and Double Support Time (DS), as well as their coefficients of variation (CV). The impact of dual task on gait parameters was also observed. The subjects were asked to walk and simultaneously perform cognitive task (subtracting -7), then motor task (carrying a glass of water) and eventually combined task (subtracting and carrying a glass of water), while walking on the GAITRite electronic pathway. Transcranial parenchymal ultrasound was used to measure hyperechogenicity of substantia nigra. Results: Compared to healthy controls, PD patients had significantly higher gait variability during gait without additional tasks (decreased SL, increased CVSL and CVCT; p< .05), whereas with a cognitive task the variability was even higher. During the motor task DS and CVDS were significantly increased as well, implying gait instability. A combined task had similar effects as the motor task, affecting all parameters. When the experimental group was divided into subgroups, variability of gait (SL, VCSL, CVCTandCVST) was minor in subgroup H&Y 1, but more pronounced in later stages (H&Y 2 and H&Y 3). The age correlated with gait variability (CVCT and CVSL) only during the dual task in healthy subjects, whereas in PD patients the association was significant during normal gait and increased on the dual task. The age and severity of the disease on the UPDRS III also correlated with gait parameters. Apathy and depression were also associated with gait variability. Symptoms of apathy were significant in the earliest stages (H&Y 1), whereas depression was notable in the later stages (H&Y 3). Worse scores on tests of executive functions correlated with impairment of gait parameters. The impact of diminished language, visuo-spatial and memory functions on gait was also significant. Hyperechogenicity of the substantia nigra on transcranial parenchymal ultrasound occurred more frequently and was larger in PD patients and correlated well with gait variability. Conclusion: There is a significant impairment of temporal and spatial gait parameters in PD patients compared to healthy subjects, particularly the parameters of gait variability. These parameters become even more impaired during a simultaneous cognitive task. When a motor or combined task is performed, there is additional increase of DS, implying impairment of stability. Also, age and disease severity affect gait in PD patients. Apathy is significant in early stages (H&Y 1) and depression in later stages (H&Y 3), the finding which may be explained by the dopaminergic origin of apathy. Impairment of cognitive functions, most importantly executive dysfunction, are also associated with gait variability. Lower scores at visuo-spatial, language and memory tests are associated with worsened gait parameters of gait in later stages of PD. Finally, hyperechogenicity of the substantia nigra on transcranial parenchymal sonography, which occurs more frequently and is larger in PD patients, correlates with gait variability.
Faculty:
University of Novi Sad, Faculty of Medicine
Date:
24-10-2014
Keywords:
Parkinsonova bolest / Parkinson Disease / Neurologic / Walking / Depression / Apathy / Memory Disorders / Cognition / Executive Function / Ultrasonography / Gait Disorders / Ultrasonografija / Neurološki poremećaji hoda / Hod / Depresija / Apatija / Poremećaji pamćenja / Kognicija / Egzekutivna funkcija