Vrednost pozitronske emisione tomografije - kompjuterizovane tomografije u inicijalnom određivanju stadijuma kolorektalnog karcinoma
Importance of positron emission tomography-computed tomography examination in initial colorectal cancer staging
Author
Ivanov, Olivera
Mentor
Erak, Marko
Committee members
Knežević-Ušaj, Slavica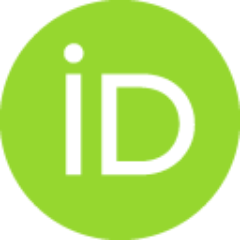 Cvijanovic, Radovan
Petrović, Tomislav
Gudurić, Branimir
Erak, Marko

Abstract
Kolorektalni karcinom je treća po redu maligna bolest po broju novoobolelih u svetskoj populaciji, posle karcinoma pluća i dojke. Petogodišnje preživljavanje od kolorektalnog karcinoma u SAD-u je 59-66%, u zemljama Zapadne Evrope oko 60% a u Autonomnoj Pokrajuni Vojvodini 27%. U razvijenim zemljama se sprovode skrining programi koji omogućavaju rano otkrivanje malignih bolesti, međutim, u Srbiji takav program ne postoji. Stoga je potrebno iznaći nove načine u inicijalnom menadžmentu obolelih od ove bolesti, koji će indirektno povećati njihovo preživljavanje. Jedan od načina je primena što savremenijih dijagnostičkih metoda koji će precizno definisati stadijum. PET-CT je imidžing metoda koja poslednjih godina zauzima značajno mesto u određivanju stadijuma malignih bolesti i dijagnostikovanju recidiva. Fuzionisanjem skenova PET-a i CT-a dobija se PET-CT slika koja prikazuje funkcionalno stanje pojedinih tkiva i organa (PET) sa anatomskim detaljima (CT). Cilj istraživanja je bio da se utv
...
rdi vrednost PET-CT pregleda u određivanju stadijuma KRK kao i u planiranju radioterapije. Nakon pregleda, pacijenti su ili operisani ili podvrgnuti planiranju radioterapije. Kod operisanih pacijenata poredilo se određivanje stadijuma PET-CT pregledom i PH metodom.Utvrđeno je da kod određivanja T stadijuma ne postoji statistički značajna razlika u određivanju stadijuma KRK između navedene dve metode odnosno da je senzitivnost za ovaj parameter 90,7%. PET-CT pregled ima nisku senzitivnost za procenjivanje proboja mezorektalne fascije koja iznosi 77,3%. U određivanju N stadijuma, PET-CT pregled se pokazao kao visokosenzitivan (85,8%). Od 4 pacijenta kod kojih su dijagnostikovane metastatske lezije jetre, kod svih su one i patohistološki verifikovane što predstavlja 100% tačnost. Kod poređenja planiranja radioterapije na osnovu PET-CT pregleda i samo CT simulatora, za GTV meru, ova vrednost je u grupi pacijenata kod kojih je planiranje vršeno nakon fuzije CT i PET-CT slike bila za 65,5% manja u odnosu na retrospektivnu grupu kod koje je planiranje vršeno samo na osnovu CT pregleda. Za CTV volumene, dobijena je statistički značajna razlika u poređenju prospektivne i retrospektivne grupe u smislu manjih volumena u prvoj grupi. Kod poređenja PTV volumena, nije dobijena statistički značajna razlika. Takođe, kada se poredila doza zračenja koju su primili organi od rizika (m.bešika i glave femura), dobijeno je da su statistički značajno manje doze primili navedeni organi u prospektivnoj grupi, kada se planirnaje vršilo pomoću PET-CT slajsova. Naši rezultati pokazuju da bi kod dve trećine pacijenata došlo do promene u terapijskom modalitetu kada bi svaki pacijent inicijalno, pre bilo kakve terapije bio podvrgnut PET-CT pregledu. Istraživanjem je potvrđena hipoteza da primena PET-CT pregleda ima značaja u inicijalnom određivanju stadijuma KRK kod većine pacijenata (96,3% pacijenata). Takođe je potvrđeno da ova metoda ima veliku vrednost u planiranju radioterapije smanjujući ozračivanje zdravih tkiva i poboljšavajući kvalitet terapije tumora.
Colorectal carcinoma is third malignant disease by the frequency of appearance worldwide, following lung and breast cancer. Five-year survival from colorectal cancer is 59-66% in the USA, 60% in Western Europe and 27% in Region of Vojvodina. In developed countries, screening programs that provide early detection of the malignancies are in use, but in Serbia such program doesn't exsist.Therefore, upgrading of the initial colorectal cancer management is necessary in order of survival benefit. Accurate preoperative staging is essential in determining the optimal therapeutic procedures and planning for individual patients. Advances in imaging technology have raised interest in the potential role of PET-CT examination for staging of colorectal cancer. By PET and CT scan fusion, functional and anatomical informations are both provided. Aim of this study was to evaluate PET-CT examination in colorectal cancer staging and radiotherapy planning. After examination, patients underwent surgery or
...
radiotherapy. In operated group, histopathological examination was the reference standard. Analysing the use of PET-CT in T stage evaluation our results showed high sensitivity of 90,7%. PET-CT examination has low sensitivity in analyzing mesorectal fascia involvement (77,3%). It was showed that PET-CT is very sensitive in N staging (85,8%). Four of the patients had liver metastases on PET-CT, and all of them were histopathologicaly confirmed, so the accuracy of M staging was 100%. In radiotherapy planning comparison, for GTV measure, we concluded that PET-CT planning provide 65,5% less tumor irradiated volume compared with CT planning. For CTV volumes, our results show that there is statistically significant difference between prospective and retrospective group with smaller volumes in the first group. In PTV volume comparison, the difference wasn't statistically significant. Also, when we compared doses that received organs of risk (bladder, femoral heads), we got statistically significant differences which means that less doses patients received in prospective group where planning was performed with PET-CT scans. Our results show that after initial PET-CT examination therapy modality changes in two thirds of the patients. This study confirmed the hypothesis that PET-CT has an impact on initial colorectal cancer staging in most of the patients (96,3% of the patients). Also, this examination has a great value in radiotherapy planning because it decriases radiation of the healty tissue and provides better quality of tumor therapy.
Faculty:
Универзитет у Новом Саду, Медицински факултет
Date:
05-11-2014
Keywords:
Kolorektalne neoplazme / Colorectal Neoplasms / Carcinoma / Positron Emission Tomography and Computed Tomography / Neoplasm Staging / karcinom / pozitron emisiona tomografija i kompjuterizovana tomografija / stadijumi neoplazme