Propriocepcija zgloba kolena posle kidanja prednjeg ukrštenog ligamenta kod profesionalnih sportista
Knee joint proprioception after anterior cruciate ligament tear in professional athletes
Author
Matijević, Radmila
Mentor
Savić, Dragan
Committee members
Milankov, Miroslav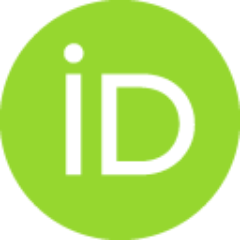 Ninković, Srđan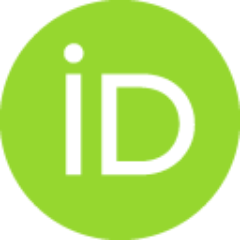 Harhaji, Vladimir
Tanackov, Ilija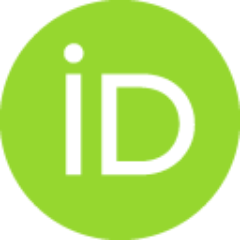 Mikov, Aleksandra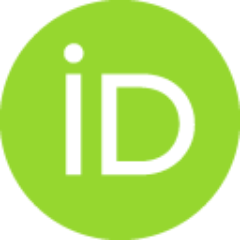 Abstract
Ova studija je bila prospektivnog karaktera. Uz dopuštenje etičkog komiteta Kliničkog centra Vojvodine istraživanje je sprovedeno na Klinici za ortopedsku hirurgiju i traumatologiju i obuhvatilo je 60 pacijenata muškog pola, koji su metodom slučajnog izbora na randomizirani način uključeni u ispitivanje, a koji se aktivno i profesionalno bave fudbalom, košarkom ili odbojkom, primljenih na Kliniku za ortopedsku hirurgiju radi artroskopske rekonstrukcije pokidanog prednjeg ukrštenog ligamenta. U ispitivanje su uključeni samo oni pacijenti koji su dali potpisani informisani pristanak da učestvuju u ispitivanju, koji su zadovoljii sve kriterijume za uključivanje i koji nisu imali niti jedan kriterijum za isključivanje iz studije. Kriterijumi za uključivanje u studiju podrazumevali su sledeće: da je pacijent primljen na Kliniku za ortopedsku hirurgiju i traumatologiju Kliničkog centra Vojvodine u Novom Sadu radi operativnog lečenja prekida prednjeg ukrštenog ligamenta kolena, da je potpi
...
sao informisani pristanak za uključivanje, da je starosne dobi od 18 do 45 godina, da se aktivno i profesionalno bave fizičkom aktivnošću regulisanom pravilima (fudbal, odbojka, košarka). Kriterijumi za isključivanje pacijenata iz istraživanja bili su sledeći: prisustvo udružene povrede i spoljašnjeg pobočnog ligamenta koja zahteva operativno lečenje, pojava težih opšte – hirurških komplikacija, želja pacijenta da bude isključen iz daljeg ispitivanja, bez obaveze da tu svoju odluku obrazloži. U prvoj fazi konstruisan je aparat, digitalni goniometar, uz pomoć kojeg je urađen eksperimentalni deo ovog ispitivanja i napravljena je baza podataka sa poljima za upis deskriptivnih i antropometrijskih parametara. Potom je uz pomoć aparata svim ispitanicima testirana sposobnost propriocepcije (JPS). Testiranje je obavljeno preoperativno na povređenom i nepovređenom ekstremitetu, u dva maha: odmah po zadavanju ciljnog ugla od 35° i nakon 5 minuta. Druga faza je obavljena minimum 6 meseci nakon operativnog lečenja, hirurškom, artroskopskom rekonstrukcijom pokidanog prednjeg ukrštenog ligamenta kost-tetiva-kost tehnikom (bone-tendo-bone, BTB). Klinički pregled svakog pacijenta je podrazumevao proveru rezultata Lachman testa (pozitivan/negativan), Lysholm i IKDC bodovne skale za koleno i to preoperativno a potom i tokom postoperativnog kontrolnog pregleda. Po uzoru na mnoge sajtove renomiranih ortopedskih organizacija (http://www.orthopaedicscore.com/), naparavljen je on-line upitnik na Google drive-u gde su u elektronskom obliku prikupljani podaci za skale koje smo koristili. Dobijeni rezultati su za svaku skalu ponaosob potom prebacivani u Excel i dalje obrađivani adekvatnim statističkim alatkama u adekvatnom programu. U rezultatima je uočeno da dobijena razlika u preciznosti pozicioniranja potkolenice sa oštećenim ligamentarnim aparatom kolena u odnosu na nepovređenu nogu pre hirurške rekonstrukcije prednjeg ukrštenog ligamenta ne pokazuje statistički značajnu razliku. Međutim, postojala je statistički značajna razlika u brzini kojom se postiže zadati ugao, tj. povređena noga imala je veći intenzitet ugaonog uspona što ukazuje na kvalitativne razlike u samom obrascu pokreta. Takođe, na ovom uzorku dobijeno je da postoji statistički značajna razlika u preciznosti pozicioniranja potkolenice sa oštećenim ligamentarnim aparatom kolena u odnosu na nepovređenu nogu nakon hirurške rekonstrukcije prednjeg ukrštenog ligamenta tj. pacijenti su nakon rekonstrukcije statistički značajno »prebacivali« zadatu vrednost od 35°. Test pozicioniranja ekstremiteta za ovo ispitivanje konstruisanim aparatom se pokazao kao senzitivna i specifična dijagnostička procedura gubitka sposobnosti propriocepcije usled kidanja prednjeg ukrštenog ligamenta.
In this prospective study examined group consisted of 60 male patients with an anterior cruciate ligament tear and all participants were at the time before injury actively playing afootball, basketball or volleyball. The study was conducted at the Clinic for Orthopaedic Surgery and Traumatology Clinical Center of Vojvodina in Novi Sad where participants were admitted for arthroscopic ligament reconstruction. All participants were informed of the study by their clinicians and gave written consent. Thee exclusion criteria were the following: occurrence of combined cruciate ligament with lateral collateral ligament injury that required surgical treatment; occurrence of more serious general surgical complications; the patient's wish to be excluded from further research without an obligation to give any further explanation to his decision. In the first stage o
...
f the study, an apparatus called digital goniometer was constructed, which was used to conduct the experimental part of the study, and a database with fields for inserting descriptive and anthropometric parameters was made. Next, by using the apparatus, all subjects were tested for proprioception ability (JPS). The tests were performed preoperatively on the injured and the uninjured limb in two instances: straight after determining the target angle of 35° and 5 minutes afterwards. The second stage was performed postoperatively in the same maner, following a minimal 6-month period after a surgical arthroscopic reconstruction of the torn anterior cruciate ligament by bone-tendon-bone (BTB) technique. The clinical evaluation of each patient involved Lachman test (positive / negative), Lysholm and IKDC scales, first pre-operatively and then during post-operative check up assessment. Following the example of many websites or eminent orthopaedic organisations (http://www.orthopaedicscore.com/), an online survey was made on Google Drive, where data was collected electronically for the scales used. The results were then transferred to Excel for each scale, to be further processed by using adequate statistic tools in an adequate programme. The results indicated that, when compared with the uninjured leg, a resulting disparity in precision of positioning the lower leg with a damaged ligament apparatus of the knee before the surgical reconstruction of the anterior cruciate ligament was not considered statistically significant. However, there was a statistically significant difference in the speed of attaining a specified angle which indicates qualitative differences in the motion pattern itself. Furthermore, this sample study resulted in a statistically significant difference in the precision of positioning of lower leg with the damaged knee ligament apparatus after the surgical reconstruction of the anterior cruciate ligament, when compared with the uninjured leg, i.e. after the reconstruction, the patients had a significantly higher degree of flexion than the targeted 35°. The test for positioning extremities, performed with the specially constructed apparatus, proved to be a sensitive and specific diagnostic procedure for determining the loss of proprioceptic ability due to anterior cruciate ligament tear.
Faculty:
Универзитет у Новом Саду, Медицински факултет
Date:
24-10-2014
Keywords:
Propriocepcija / Proprioception / Knee Injuries / Anterior Cruciate Ligament + injuries + surgery / Athletic Injuries / Treatment Outcome / Anterior Cruciate Ligament Reconstruction / Povrede kolena / Prednji ukršteni ligament + povrede + hirurgija / Sportske povrede / Ishod lečenja / Rekonstrukcija prednjeg ukrštenog ligamenta