Razvoj metoda za trodimenzionalnu rekonstrukciju koronarnih arterija za potrebe numeričke analize protoka i procene mehaničkog integriteta stenta
Methods for image-based modeling of coronary arteries hemodynamics and assessment of coronary stent integrity
Author
Vukićević, Arso M.
Mentor
Jovičić, Gordana
Committee members
Filipović, Nenad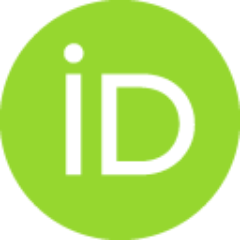 Slavković, Radovan
Milutinović, Veljko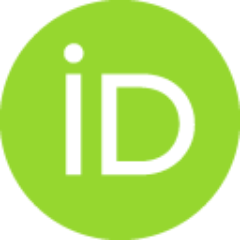 Miloradović, Vladimir

Abstract
Koronarna angiografija bazirana na iks-zracima i intravaskularni ultrazvuk (engl. IVUS) su, i pored invazivne i dvodimenzionalne prirode, najčešće korišćene procedure za dijagnostikovanje i tretiranje obolelih koronarnih arterija (KA). Ova disertacija fokusirana je na razvoj algoritama za trodimenzionalnu rekonstrukciju KA iz nekalibrisanih angiografskih projekcija. Predložen je prošireni matematički model formiranja angiografskih slika, koji je zajedno sa robusnim Genetskim algoritmom, korišćen za optimizaciju-kalibraciju parametara koji opisuju orijentaciju uređaja tokom akvizicije. Predložena je metoda za uparivanje nesinhronizovanih frejmova bazirana na parcijalnom preklapanju signala. Njihovom integracijom, rekonstruisan je lumen iz angiografskih projekcija. Takođe, predložena je procedura za diskretizaciju kompleksnih koronarnih stabala bazirana na jednostavnijem nezavisnom procesiranju povezanih koronarnih grana. Fuzijom metoda za rekonstrukciju centralne linije KA sa metodama z
...
a segmentaciju IVUS slika rekonstruisan je lumen i zid KA, koji su korišćeni za numeričko modeliranje progresije plaka (restenoze). Metodom konačnih elemenata, progresija plaka je simulirana sprezanjem Navije-Stoksovih jednačina protoka sa difuznom jednačinom transporta. Metodom parcijalnog preklapanja, automatizovano je uparivanje bazalnih i IVUS snimaka snimljenih nakon datog perioda praćenja.
Despite their invasiveness and two-dimensional nature, X-ray angiography (XRA) and intravascular ultrasound (IVUS) still represent the gold standard for diagnosis and treatment of coronary artery (CA) disease. Since safety and performance standards have become more stringent, needs for robust computer methods for 3D reconstruction, modeling and visualization of CAs are constantly increasing. This thesis proposed algorithms for three-dimensional modelling of CA from uncalibrated XRA projections. A comprehensive mathematical model of XRA image formation was developed and used in conjunction with a robust genetic algorithm optimizer to determine the calibration parameters across X-ray views. Furthermore, an approach for finding frames correspondences between nongated XRA was developed using a partial-matching approach. By integrating the developed procedures, the vascular lumen was reconstructed from its XRA projections. Moreover, a nonuniform rational B-spline-based method that simplifie
...
s the problem of meshing of complex CA trees to the simpler task of independent meshing of connected branches was introduced. By fusing the reconstructed centerline with segmented IVUS images CA reconstructions were obtained and used for further numerical simulation of plaqure progression (in-stent restenosis). The finite element simulation of plaque progression was performed by coupling, the flow equations with the transport equation and applying realistic boundary conditions at the wall. By using a partial-matching approach, the alignment of baseline and follow-up data was performed automatically.
Faculty:
Универзитет у Крагујевцу, Факултет инжењерских наука
Date:
27-01-2016
Projects:
Keywords:
Koronarne arterije / X-ray angiography / angiografija / IVUS / rekonstrukcija / segmentacija / stentovi / zamor / numerička analiza / primenjena mehanika / IVUS / coronary arteries / reconstruction / segmentation / coronary stents / fatigue / numerical analysis