Uticaj različitih doza prepartalno aplikovanog selena na smanjenje učestalosti zaostajanja posteljice kod visokomlečnih krava
Author
Veličković, Miljan N.
Mentor
Jovanović, Ivan
Committee members
Gvozdić, Dragan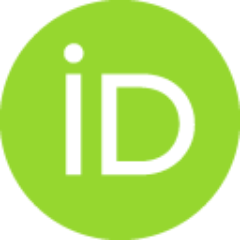 Radovanović, Anita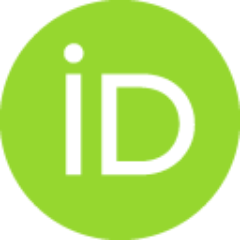 Vakanjac, Slobodanka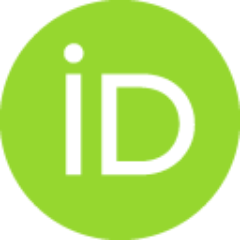 Joksimović-Todorović, Mirjana

Abstract
periodu kod krava čiji je porođaj indukovan preparatima prostaglandina F2α. Cilj je bio da se utvrdi efekat Se na učestalost zaostale posteljice (RP), oksidativni/antioksidativni status, stepen opšteg stresa, uticaj na koncentraciju tireoidnih i steroidnih hormona, kao i da se uporede vrednosti istih parametara kod životinja sa i bez zaostale posteljice, nezavisno od tretmana. Ogled je izveden na trideset tri (33) krave Holštajn-Frizijske rase koje su metodom slučajnog izbora podeljene u tri grupe kojima je jednokratno, intramuskulurno, apliciran suplement natrijum selenita (NaSe) i tokoferol acetata (TAc) na sledeći način: kontrolna grupa (n=9) nije dobijala suplement i služila je kao negativna kontrola; grupa 1 (n=11) je dobila 10 mg NaSe + 400 mg TAc; grupa 2 (n=13) je dobila 20 mg NaSe + 800 mg TAc, 21 dan pre očekivanog porođaja. Porođaj kod svih krava je indukovan sa PGF2α, ali ne pre 275-og dana graviditeta. Heparinizirana krv je sakupljana za određivanje aktivnosti glutation pe
...
roksidaze (GPx), koncentracije Se, malondialdehida (MDA), tiroksina (T4), trijodtironina (T3), kortizola, estradiola, progesterona, β-hidroksibutirata (BHBA) i aktivnosti glutamat dehidrogenaze (GLDH). Procenat zastupljenosti RP kod krava u grupi 1 opao je na 38,2%, a u grupi 2 na 30,8%, u odnosu na kontrolu (66,7%), kao posledica dodavanja Se. Koncentracija Se i aktivnost GPx u krvi suplementiranih grupa bile su više u odnosu na kontrolu, ali se nisu međusobno razlikovale, dok je koncentracija MDA kod suplementiranih krava bila značajno niža u poređenju sa kontrolom. Plazmatska koncentracija T4 bila je značajno viša u grupi 1 u poređenju sa kontrolom, dok se koncentracija T3 nije razlikovala između grupa. Koncentracija kortizola u grupi 2 bila je značajno niža u odnosu na kontrolu i grupu 1. Pritom, kod nesuplementiranih životinja nivo kortizola je neprekidno rastao u periodu od 12h pre do 12h posle porođaja, dok se kod suplementiranih grupa nivoi nisu menjali. Koncentracije progesterona i estradiola nisu reagovale na dodatak Se. Plotkinje koje nisu razvile RP imale su značajno višu koncentraciju Se i aktivnost GPx u punoj krvi i, kao posledicu, značajno niže koncentracije MDA u krvnoj plazmi u odnosu na krave kod kojih je dijagnostikovana RP. Krave sa RP imale su značajno višu koncentraciju progesterona u poređenju sa životinjama bez RP, dok se nivoi ostalih steroidnih hormona nisu razlikovali. Plazmatska aktivnost GLDH i koncentracija BHBA kretale su se u fiziološkim granicama.
This study analyzes the effects of pre-partal application of selenium (Se) to cows whose parturition was induced using prostaglandine F2α. The goal was to determine the effects of Se on the incidence of retained placenta (RP), oxidative/anti-oxidative status, level of general stress, thyroid and steroid hormones, as well as to compare the above parameters between cows with and without RP, independently of treatment. The experiment was carried out on 33 Holstein-Friesian cows divided randomly into 3 groups. The treatment consisted of a single term i/m injection of sodium selenite (NaSe) and tocopherol acetate (TAc), as follows: the untreated group (n=9) served as a negative control; group 1 (n=11) recieved 10 mg NaSe + 400 mg TAc; group 2 (n=13) recieved 20 mg NaSe + 800 mg TAc, 21 days before the expected parturition. In all cows parturition was induced using PGF2α, never before the 275th day of gestation. Heparinized blood was collected to determine GPx activity, concentrations of Se,
...
malondialdehyde (MDA), thyroxine (T4), triiodothyronine (T3), cortisol, 17β-estradiol, progesterone, β-hydroxybutyrate (BHBA) and glutamate dehydrogenase (GLDH) activity. Percent of RP in group 1 was reduced to 38,2% and in group 2 to 30,2% compared to control (66,7%) as a consequence of Se supplementation. Blood Se concentration and GPx activity were higher in supplemented groups compared to the control, but did not differ between groups 1 and 2; plasma MDA content was significantly lower in supplemented groups compared to the control. Plasma T4 was significantly higher in group 1 compared to the control, while T3 did not differ between groups. Plasma cortisol content was significantly lower in group 2 compared to the control and group 1. In unsupplemented animals plasma cortisol level constantly raised from 12h before to 12h after parturition, while in the supplemented group it was unchanged. Plasma progesterone and estradiol levels were unaffected by Se treatment. Cows without RP had significantly higher blood Se concentration and GPx activity and as a consequence lower plasma MDA content compared to cows with RP. Plasma progesterone was higher in non-RP animals, while the concentration of other hormones did not differ. Plasma GLDH activity and BHBA concentrations were within physiological limits
Faculty:
Универзитет у Београду, Факултет ветеринарске медицине
Date:
25-09-2015
Keywords:
krave / cows / zaostala posteljica / selen / tironini / kortizol / estradiol / progesteron / placental retention / selenium / thyronines / cortisol / estradiol / progesterone