Fiziološki i biohemijski mehanizmi regulacije rastenja plodova paradajza (Lycopersicon esculentum Mill.) u uslovima suše
Physiological and biochemical mechanisms of regulation of tomato (Lycopersicon esculentum Mill.) fruit growth in drought conditions
Author
Marjanović, Milena N.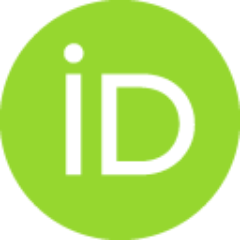 Mentor
Stikić, Radmila
Committee members
Vucelić Radović, Biljana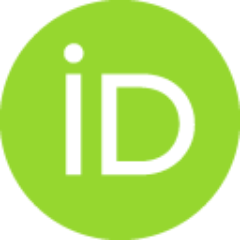 Zdravković, Jasmina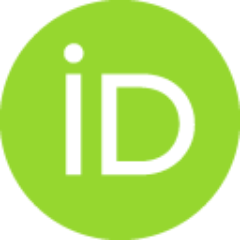 Jovanović, Zorica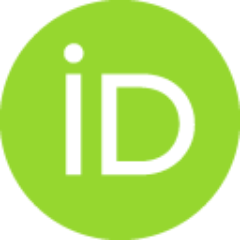 Savić, Dubravka

Abstract
Suša je jedan od glavnih ograničavajućih faktora u intenzivnoj poljoprivrednoj proizvodnji i zbog toga produktivnost mnogih biljaka, uključujući i paradajz, zavisi od navodnjavanja. Međutim, kao posledica globalnih klimatskih promena i zagađenja životne sredine, resursi voda za potrebe navodnjavanja su ograničeni. Nove metode redukovanog navodnjavanja (regulisani deficit navodnjavanja - RDN i delimično sušenje korenova - DSK) su pokazale da se može smanjiti količina vode za navodnjavanje, a da se to u značajnoj meri ne odrazi na kvantitet i kvalitet prinosa poljoprivrednih kultura. Razlika između metoda je u tome što se kod RDN postupka ceo korenov sistem biljaka zaliva sa smanjenom količinom vode, dok se u DSK postupku vrši naizmenično zalivanje i sušenje dela korenovog sistema. Obe metode deficita navodnjavanja su zasnovane na poznavanju fizioloških reakcija biljaka na sušu. Cilj istraživanja ove disertacije je bio da se detaljno prouče fiziološki i biohemijski procesi koji su u osno
...
vi regulacije rastenja i sazrevanja plodova paradajza u optimalnim uslovima vodnog režima biljaka i pod dejstvom delimičnog sušenja korenova (DSK) i regulisanog deficita navodnjavanja (RDN). Da bi se detaljnije objasnili ovi procesi ispitivani su i efekti DSK i RDN na rastenje vegetativnih organa paradajza. Kako u ispitivanim procesima ključnu ulogu ima hormon abscisinska kiselina (ABA), uporedna ispitivanja kod sorte Ailsa Craig i mutanta flacca, koji je deficitaran u sintezi ABA, imala su za cilj da doprinesu objašnjenju uloge ABA u reakcijama biljaka paradajza na sušu. Ispitivanja aktivnosti peroksidaze ćelijskog zida i proteomik analiza su imala za cilj da identifikuju biohemijske i metaboličke procese koji se dešavaju u toku procesa rastenja ćelija perikarpa plodova. Eksperimenti su rađeni u fitotronskoj komori i za istraživanje su korišćeni sorta paradajza Ailsa Craig i mutant flacca, koji su gajeni u sudovima sa Potground H supstratom (Klasmann-Deilmann, Germany). Za potrebe ispitivanja DSK sudovi su specijalno dizajnirani tako što je postavljena plastična pregrada po sredini i tako su dobijena dva odeljka iste zapremine, ali koja su bila hidraulički izolovana. To je omogućilo alternativno zalivanje i sušenje dela korenovog sistema...
Drought is one of the major limiting factors of intensive agricultural production and therefore productivity of many crops, including tomato, requires irrigation. However, as a consequence of global climate changes and environmental pollution, water resources available for irrigation are often reduced. New deficit irrigation methods (regulated deficit irrigation - RDI and partial root drying - PRD) demonstrated that the use of water for irrigation could be decreased without significant or with the small effects on the quantity and quality of crop yield. The difference between the methods is that with the RDI technique the entire root system of the plants is irrigated with a reduced amount of water compared to optimal irrigation, while with PRD procedure alternately watering and drying part of the root system is performed. Both deficit irrigation methods are based on an understanding of the physiological and biochemical responses of plants to water deficit. The aim of presenting dissert
...
ation was to assess the physiological and biochemical processes that are at the base of the regulation of tomato fruit growth in optimal water regime conditions and under the influence of deficit irrigation (RDI and PRD). To explain in more detail these processes the effects of the PRD and the RDI on the growth of vegetative organs of tomato were also assessed. As in the investigated processes, plant hormone abscisic acid (ABA) plays a key role, comparative analyses with tomato variety Ailsa Craig (wild type) and flacca mutant (ABA-deficient) was done with the aim to better understand the role of ABA in reaction of tomato to drought. Investigation of the activity of cell wall-associated peroxidase and proteomic analyses was done with the aim to identify biochemical and metabolic processes that occurs during tomato fruit growth. The experiments were done in phytotron chamber and for experiments were used tomato variety Ailsa Craig and flacca mutant grown in pots filled with substrate Postground H (Klasmann-Deilmann, Germany). The pots were specially designed for PRD experiments, such that they were separated by plastic sheets into two equal-sized but hydraulically separated compartments...
Faculty:
Универзитет у Београду, Пољопривредни факултет
Date:
29-12-2015
Projects:
Keywords:
paradajz / tomato / Ailsa Craig / flacca / fruit growth / partial root-zone drying (PRD) / regulated deficit irrigation (RDI) / ABA / cell wall-associated peroxidase / proteomic / Ailsa Craig / flacca / rastenje plodova / delimično sušenje korenova (DSK) / regulisani deficit navodnjavanja (RDN) / ABA / enzim peroksidaza ćelijskog zida / proteomik