Procena kvaliteta života bolesnika sa završnim stadijumima hronične opstruktivne bolesti pluća i nemikrocelularnog karcinoma pluća
Assessment of quality of life in endstage chronic obstructive pulmonary disease and non-small cell lung cancer patients.
Author
Marić, Dragana M.
Mentor
Jovanović, Dragana
Committee members
Pekmezović, Tatjana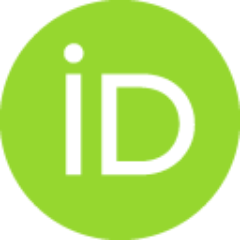 Nagorni-Obradović, Ljudmila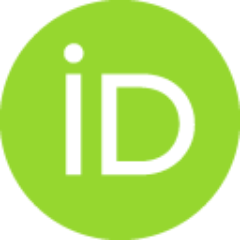 Turza, Karel
Mitić-Milikić, Marija

Abstract
Glavni cilj palijativnog zbrinjavnja je poboljšanje kvaliteta života (KŽ) bolesnika u bilo kom stadijumu bolesti koja ugrožava život, bez obzira na vid lečenja koji se planira. Ovako koncipirano palijativno zbrinjavanje trebalo bi da uzme u obzir kako potrebe bolesnika tako i njegove porodice. Iako se palijativno zbrinjavanje sve bolje integriše u savremeno lečenje bolesnika sa rakom, i dalje su prisutne barijere kada je u pitanju uključivanje palijativnog zbrinjavnja u zbrinjavanje neonkoloških bolesnika sa teškim bolestima koje ugrožvaju život. Do nedavno, Srbija nije imala nacionalni vodič, preporuke i standarde, odnosno politiku u vezi sa primenom palijativnog zbrinjavanja. Godine 2009. Ministarstvo zdravlja usvojilo je nacionalnu Strategiju za palijativno zbrinjavanje koja predstavlja dobru osnovu za razvoj palijativnog zbrinjavanja u Srbiji, iako sama primena palijativnog zbrinjavanja još uvek nije zaživela u medicinskoj praksi. Značajan deo svojih svakodnevnih profesionalnih akt
...
ivnosti pulmolozi posvećuju lečenju završnih stadijuma hronične obstruktivne bolesti pluća (HOBP) i karcinoma pluća, a obe bolesti nalaze se medju najčešćim uzrocima smrti kako u Srbiji tako i širom sveta. Postojeća literatura koja je procenjivala ukupno opterećenje simptomima kod bolesnika sa HOBP-om, ukazuje da je njihovo simptomsko opterećenje slično, a možda i veće, nego kada su u pitanju bolesnici oboleli od raka, ali i da je praćeno značajnim psihološkim distresom i socijalnom izolacijom. Uprkos činjenici da bolesnike sa završnim stadijumima HOBP-a i nemikrocelularnog karcinoma pluća (NSCLC) odlikuje slično simptomsko opterećenje, mali broj studija je direktno poredio njihov KŽ. Dostupni podaci ukazuju da bolesnici sa završnim stadijumom HOBP-a imaju loš KŽ, koji je sličan ili čak lošiji u poredjenju sa bolesnicima obolelim od uznapredovalih stadijuma NSCLCa. Takodje, značajan broj nedavno sprovedenih studija potvrdio je da bolesnici sa teškim oblikom HOBP-a imaju značajne potrebe za palijativnim zbrinjavanjem koje su isto toliko izražene kao i kod bolesnika sa uznapredovalim karcinomom pluća, iako bolesnici sa HOBP-om imaju duže preživljavanje. U isto vreme, prepoznato je da biti u ulozi osobe koja brine o teško bolesnim članovima svoje porodice može značajno nepovoljno da utiče na KŽ i mentalno zdravlje ovih osoba...
The main goal of palliative care is to improve patients' quality of life at any stage of serious illness regardless of current treatment plans and it is tailored to the needs of the patients and family. Although palliative care is increasingly being integrated into contemporary cancer care, barriers to involving palliative care into the care of nononcologic patients with a serious illness remain. Until recently, Serbia had no national guidelines, recommendations, standards or policy concerning palliative care. In 2009, the Ministry of Health published a National Palliative Care Strategy which presents a good foundation for the development of palliative care in Serbia, although palliative care delivery has not yet been implemented in medical practice. A significant part of respiratory physician's professional activities is dedicated to the end stage of chronic obstructive pulmonary disease (COPD) and lung cancer treatment and both diseases are among the top causes of death in Serbia and
...
worldwide . The existing literature documenting the overall symptom burden in COPD, has demonstrated that the burden is similar to and perhaps greater than those associated with cancer, and is also accompanied by profound psychological distress and social isolation as well. Despite patients with end-stage COPD and end-stage non-small cell lung cancer (NSCLC), having a similar symptom burden, a few studies have directly compared their quality of life (QOL). The available data imply that end-stage COPD patients have poor QOL, comparable or even worse, with that of advanced NSCLC patients. Also, a significant number of recent studies confirmed that the palliative care needs of patients with severe COPD are considerable and as high as among patients with advanced lung cancer although patients with COPD have a longer survival. At the same time, being a caregiver for an ill or disabled loved one is widely recognized as a threat to the caregiver's quality of life and mental health. Having in mind that economic disadvantages have a significant influence on QOL among patients with other chronic illnesses, the presence of the clear association between poverty and COPD, and lack of palliative care services for both diseases, we performed investigation in order to compare QOL between end-stage COPD and advanced NSCLC in Belgrade, Serbia...
Faculty:
Универзитет у Београду, Медицински факултет
Date:
21-09-2015
Keywords:
kvalitet života / quality of life / palijativno zbrinjavanje / zbrinjavanje na kraju života / HOBP / nemikrocelularni karcinom pluća / palliative care / end-of-life care / COPD / non-small cell lung cancer