Efekat vazodilatatornih lekova u akutnom infarktu miokarda sa elevacijom ST segmenta kod nastanka usporenog koronarnog protoka
Effects of vasodilating drugs in acute ST-segment elevation myocardial infarction with developed slow coronary flow
Author
Kostić, Jelena V.
Mentor
Beleslin, Branko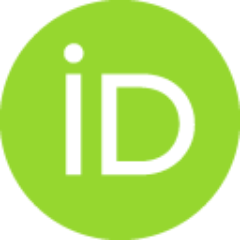 Committee members
Nedeljković, Milan
Đorđević-Dikić, Ana
Ostojić, Miodrag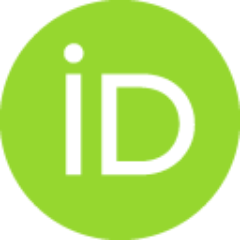 Abstract
Cilj: Bolesnici sa akutnim infarktom miokarda i elevacijom ST-segmenta (STEMI) lečeni primarnom perkutanom koronarnom intervencijom (PPKI), uprkos brzom rešavanju stenoze epikardnog krvnog suda i uspostavljenju perfuzije, mogu razviti usporen koronarni protok kao posledicu disfunkcije mikrocirkulacije. Pokazano je da disfunkcija mikrocirkulacije dovodi do slabijeg oporavka funkcije leve komore tokom perioda praćenja. Mehanizam nastanka mikrovaskularne disfunkcije uzrokovan je različitim patofiziološkim procesima. Tokom vremena predlagani su različiti lekovi koji bi mogli da dovedu do poboljšanja mikrovaskularne funkcije kao što su nitroprusid, adenozin, verapamil, koji svojim dejstvom dovode do vazodilatacije i potencijalnog smanjenja nastanka usporenog protoka. Nikorandil je nikotinamid estar, sa dvojnim mehanizmom delovanja. On dovodi do aktivacije kalijumovih ATP senzitivnih kanala (K-ATP) i vazodilatacije (donor azot oksida). Selektivnom aktivacijom K-ATP kanala na nivou sarkoleme
...
i mitohondrija indukuje perifernu i koronarnu vazodilataciju smanjujući na taj način sistolno i dijastolno volumno opterećenje leve komore (preload i afterload). Značaj kalijumovih kanala u ishemijskom prekondicioniranju sugeriše da nikorandil može imati kardioprotektivni efekat. Kao takav može imati važnu ulogu u rešavanju nastanka usporenog protoka u akutnom infarktu miokarda smanjivanjem stepena oštećenja mikrovaskularne cirkulacije. Metodologija: Ovo je bila monocentrična prospektivna studija kod koje su svi pacijenti imali prvi infarkt miokarda i nasumično su uključivani u grupu tretiranu Nikorandilom ili Kontrolnu grupu, koristeći permutovanu blok randomizaciju u cilju uspostavljanja ravnoteže u studiranoj populaciji shodno broju ispitanika. U ispitivanje je uključeno 64 pacijenata sa akutnim infarktom miokarda i elevacijom ST segmenta, sa usporenim ili bez protoka na koronarnoj arteriji odgovornoj za infarkt miokarda. Obe grupe su imale po 32 bolesnika. Prosečna starost pacijenata u Nikorandil grupi bila je 56.5±9.0 godina ( muškaraca 26, žena 6), u Kontrolnoj grupi 59.8±7.8 godina (muškaraca 22, žena 10; za starost p═0.120, za pol p═0.389). Dijagnoza akutnog infarkta miokarda je postavljena na osnovu prisustva namanje 2 od 3 kriterijuma za dijagnozu infarkta miokarda: produženog tipičnog bola u grudima u trajanju od više od 20 minuta, na EKG nalazu ST elevacija više od 2mm u najmanje 2 susedna odvoda i rast kardiospecifičnih enzima (CK, CK MB) najmanje 2 puta viši od referentnih vrednosti...
Objective: In patients with ST segment elevation myocardial infarction (STEMI) undergoing primary percutaneous coronary intervention (pPCI), despite early reperfusion and achievement of epicardial coronary artery patency, some patient's exhibit reduced or no coronary flow to distal microcirculation. This complication is not naïve, as it has been shown that patients with no-reflow phenomenon have worse myocardial function and prognosis in the long term follow-up. The mechanism of microcirculatory dysfunction is multifactorial with coronary vasospasm in the center of different pathophysiological mechanisms. Thus, several treatment options including nitroprusside, adenosine and verapamile, that all induce vasodilatation have been proposed to deal with reduced or no coronary flow. Nicorandil is a nicotinamide ester with the dual mechanism of action, combining activation of ATP-sensitive potassium (K-ATP) channels with nitro-vasodilator (nitric oxide donor) actions. By selective activation
...
of the K-ATP channels at the sacrolemmal and mitochondrial level, nicorandil induces coronary and peripheral vasodilatation, with subsequent reduction of preload and afterload. The role of the K-ATP channels in ischemic preconditioning suggests that nicorandil has cardioprotective effect. Considering those effects, it has been shown previously that nicorandil might have an important role in the treatment of no re-flow following primary PCI in acute myocardial infarction. In fact, nicorandil was suggested to reduce the degree of microvascular dysfunction. Methodology: The study was designed as a single center prospective randomized controlled open label study. Sixty-four patients with ST segment elevation myocardial infarction (STEMI) were enrolled in the study and randomly assigned to nicorandil treatment (Nicorandil group) or control group (Control), using permuted blocks randomization in order to balance groups size...
Faculty:
Универзитет у Београду, Медицински факултет
Date:
16-11-2015
Keywords:
STEMI / STEMI / primary PCI / nicorandil / microvascular dysfunction / index of microvascular resistance / primarna PKI / nikorandil / mikrovaskularna disfunkcija / indeks mikrovaskularne rezistencije / koronarna rezerva protoka