Karakterizacija molekulskih vrsta specifičnog antigena prostate čoveka primenom imunoafinitetne hromatografije na čipu
Characterization of molecular species of human prostate-specific antigen by on-chip immunoaffinity chromatography
Author
Goč, Sanja R.
Mentor
Korać, Bato
Committee members
Janković, Miroslava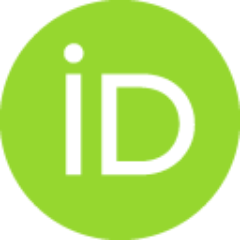 Hajduković, Ljiljana

Abstract
Specifičan antigen prostate (prostate-specific antigen; PSA) ili kalikrein 3 (hK3), pripada grupi ekstracelularnih serin-zavisnih proteaza iz porodice kalikreina. PSA u najvećoj meri eksprimiraju epitelne ćelije acinusa i duktusa prostate i periuretralne žlezde, a u manjoj meri i neka druga tkiva. PSA je, u normalnim fiziološkim uslovima, prisutan u semenoj tečnosti u izrazito visokoj koncentraciji za razliku od seruma gde je ona veoma niska. Usled narušene strukture prostate, do koje može doći pri različitim poremećajima i oboljenjima, nivo PSA se u sistemskoj cirkulaciji znatno povećati pa se on koristi kao serumski biomarker. Brojne studije su pokazale da PSA nije, u striktnom smislu, specifičan samo za prostatu, već da ga eksprimiraju i neka hormon-zavisna tkiva žene, pre svega dojka, endometrijum i ovarijum, kako u normalnom, tako i u patološkim stanjima. Ekspresija gena za PSA je, u tkivu prostate, regulisana androgenima, dok je, u ćelijskim linijama kancera dojke ona posredovana
...
aktivacijom receptora za progesteron, androgene, mineralokortikoide i glukokortikoide, ali ne i receptora za estrogene. PSA je glikoprotein molekulske mase 28,43 kDa, koji sadrži jedan biantenaran lanac N-acetil-laktozaminskog tipa sa sijalinskom kiselinom na krajevima obe grane. Ovi podaci se odnose na kanonsku sekvencu/strukturu enzimski aktivnog molekula PSA. On se u cirkulaciji nalazi u kompleksima sa inhibitorima proteaza kao što je α1-antihimotripsin (ACT) ili α2-makroglobulin, ali pored njega postoje i molekuli PSA koji nemaju enzimsku aktivnost ili je ona znatno smanjena. Njihova zastupljenost u kompleksima je niska i oni predstavljaju formu slobodnog PSA (fPSA). Za razliku od ispitivanja PSA formi, njegove pojedinačne molekulske vrste koje pripadaju ovim formama do sada nisu bile predmet sistematske analize. Proteinska vrsta je najmanja strukturna i funkcionalna jedinica proteoma i označava jedan individualan protein iz familije proteina koji kodira pojedinačan gen. Ispitivanje specijacije proteoma i kinetike njegovih proteinskih vrsta se nalazi u fokusu savremenih proteomskih istraživanja. Cilj ove doktorske disertacije je da se ustanovi profil molekulskih vrsta PSA u subproteomima klinički relevantnih bioloških tečnosti: serum, urin i semena plazma...
Faculty:
University of Belgrade, Faculty of Biology
Date:
08-07-2015
Projects:
Keywords:
Specifičan antigen prostate / Prostate-specific antigen / molekulska vrsta / imunoafinitetna hromatografija na čipu / SELDI-TOF masena spektrometrija / subproteom / post-translaciona modifikacija / glikozilacija / kancer prostate / benigna hiperplazija prostate / kancer dojke / molecular species / on-chip immunoaffinity chromatography / SELDI-TOF mass spectrometry / subproteome / post-translational modification / glycosylation / prostate cancer / benign prostatic hyperplasia / breast cancer
Related items
Showing items related by title, author, creator and subject.
Milković, Borivoj M.

(University of Belgrade, School of Medicine,

22-09-2016

)

Jeremić, Dimitrije

(University of Novi Sad, Faculty of Medicine,

07-10-2015

)

Veljković, Milena V.

(University of Belgrade, Faculty of Pharmacy,

11-10-2013

)