Uloga donora ugljen-monoksida CORM-A1 u modulaciji eksperimentalno indukovanog dijabetesa tipa 1 kod C57BL/6 miševa
The role of carbon monoxide-releasing molecule CORM-A1 in modulation of experimentally induced type 1 diabetes in C57BL/6 mice.
Author
Nikolić, Ivana G.
Mentor
Saksida, Tamara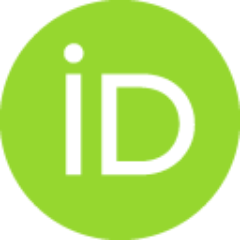 Committee members
Kataranovski, Milena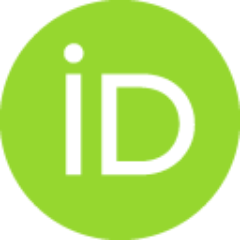 Stošić-Grujičić, Stanislava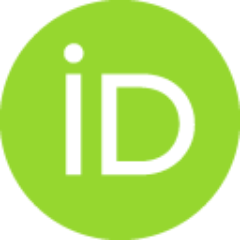 Stojanović, Ivana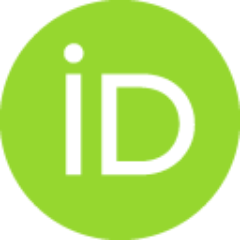 Đorđević, Jelena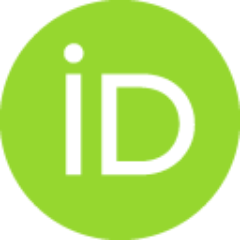 Abstract
Dijabetes tipa 1 (DT1) je autoimunsko inflamatorno oboljenje koje se razvija kao posledica uništavanja  ćelija pankreasa posredstvom autoagresivnih ćelija i njihovih pro-inflamatornih medijatora. Glavno obeležje DT1 je insulitis – infiltracija pankreasa populacijama imunskih ćelija. Makrofagi se smatraju prvim ćelijama koje infiltriraju pankreasna ostrvca i imaju važnu ulogu u aktivaciji autoreaktivnih T ćelija. Smatra se da klasiĉno aktivisani M1 makrofagi doprinose razvoju i progresiji bolesti, dok alternativno aktivisani M2 makrofagi uĉestvuju u njenom spreĉavanju. B limfociti imaju ulogu u produkciji autoantitela, dok su T (CD4+ i CD8+) ćelije jedne od glavnih efektorskih ćelija koje su ukljuĉene u ubijanje  ćelija. Citokini koje sekretuju razliĉite imunske ćelije, ukljuĉujući makrofage i T ćelije, mogu da regulišu u kom smeru će se razviti imunski odgovor: ka Th1 (engl. T helper) dijabetogenom odgovoru ili Th2 protektivnom odgovoru. Aktivisani makrofagi, pomoćniĉki i citotoksiĉn
...
i T limfociti, kao i sekretovani pro-inflamatorni medijatori, sinergistiĉki uĉestvuju u razaranju  ćelija i razliĉitim mehanizmima pokreću apoptozu ovih ćelija, što rezultuje nastankom autoimunskog DT1. Kako terapija DT1 uglavnom podrazumeva primenu egzogenog insulina, sve više se istražuju novi terapijski pristupi koji bi spreĉili ili usporili pokrenuti autoimunski odgovor. Ugljen monoksid (CO) je potencijalni kandidat za tretman autoimunskih bolesti, kao što je DT1, zbog svojih anti-inflamatornih i antiapoptotskih karakteristika. CO nastaje u organizmu delovanjem enzima hem oksigenaze (HO) koja razgraĊuje hem do CO, biliverdina i gvožĊa. Uprkos izuzetnoj toksiĉnosti u visokim koncentracijama, primenjen u niskim koncentracijama egzogeni CO ima terapijski potencijal kao anti-inflamatorni agens koji moduliše brojna imunoinflamatorna stanja. Sintetisana metalo-organska jedinjenja koja oslobaĊaju CO (CORM engl. Carbon Monoxide Releasnig Molecule) predstavljaju grupu jedinjenja sposobnih da otpuštaju CO na kontrolisani naĉin u ćelijskim sistemima. Jedno od brojnih CORM je i CORM-A1 koji se izdvaja od ostalih jedinjenja jer je rastvorljiv u vodi, ne sadrži prelazne metale u svojoj strukturi i vreme poluživota ovog jedinjenja u fiziološkim uslovima je 21,4 minut...
Type 1 diabetes (T1D), an autoimmune inflammatory disorder, develops as a consequence of pancreatic beta cell destruction mediated by various pro-inflammatory mediators. The major hallmark of T1D is infiltration of different populations of immune cells into pancreas called insulitis. Macrophages are the first cell types to infiltrate the pancreatic islets and play essential role in the development and activation of autoreactive T cells. Classically activated M1 macrophages are involved in disease development and progression, while alternatively activated M2 macrophages participate in disease suppression. B lymphocytes produce autoantibodies against pancreatic  cell antigens, and T cells are known to play a crucial role as final effectors that kill  cells. Cytokines secreted by various immune cells, including macrophages and T cells, may regulate the direction of the immune response toward helper T (Th) 1 cells, related to diabetes development, or Th2 response, which has protective ro
...
le in T1D. Therefore, the activated macrophages, Th and cytotoxic T cells, as well as secreted proinflammatory mediators, act synergistically in destruction of  cells through different mechanisms, resulting in development of autoimmune T1D. Since current T1D therapy mainly involves insulin replacement, constant efforts are being directed toward establishing novel therapeutic approaches that could inhibit or suppress autoimmune response. Carbon monoxide (CO) could be a potential therapeutic molecule for the treatment of autoimmune diseases, such as T1D, due to its anti-inflammatory and antiapoptotic abilities. CO, together with biliverdin and iron, arises endogenously from degradation of heme molecules by heme oxygenase (HO) enzyme. Despite extreme toxicity when given at high concentrations, exogenous CO delivered at low concentrations is showing therapeutic potential as an anti-inflammatory agent and, as such, can modulate numerous immunoinflammatory states. The carbon monoxidereleasing molecules (CORMs) represent a group of compounds capable of liberating controlled quantities of CO in the cellular systems...
Faculty:
Универзитет у Београду, Биолошки факултет
Date:
10-10-2014
Projects:
Keywords:
dijabetes tipa 1 / type 1 diabetes / carbon monoxide-releasing molecule CORM-A1 / streptozotocin / Th cell differentiation / cytokines /  cells apoptosis / donor ugljen monoksida CORM-A1 / streptozotocin / diferencijacija pomoćniĉkih T ćelija / citokini / apopotoza  ćelija