Upravljanje modelima alokativnih mehanizama finansiranja preduniverzitetskog obrazovanja
Governance of the pre-university education financing allocation mechanisms
Author
Babin, Mihajlo
Mentor
Žarkić-Joksimović, Nevenka
Committee members
Martić, Milan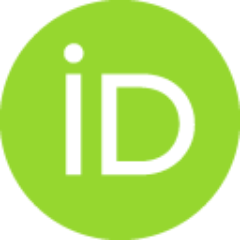 Drakulić, Mirjana
Popović, Dejan
Pitić, Goran

Abstract
Finansiranje preduniverzitetskog obrazovanja ima važnu ulogu u obezbeđivanju održivog privrednog razvoja. Cilj istraživanja je utvrđivanje uzročnoposledičnih odnosa između promena alokativnih mehanizama i efektivnosti preduniverzitetskog obrazovanja. U disertaciji su istražena teorijska obeležja alokativnih mehanizama finansiranja preduniverzitetskog obrazovanja radi utvrđivanja optimalnog modela upravljanja i alokacije javnih rashoda. Obrazovni javni rashodi mogu postati investicija u slučaju promene alokativnog mehanizma finansiranja preduniverzitetskog obrazovanja. Na osnovu proučavanja različitih alokativnih mehanizama izveden je koncept "spojenih sudova" na osnovu koga je obezbeđeno povezivanje povećanja efikasnosti i unapređenja efektivnosti preduniverzitetskog obrazovnog sistema. Istraživanje strukture i obeležja alokativnih mehanizma je omogućilo stvaranje okvira za empirijsku analizu alokativnih mehanizma u šest evropskih država. U studiji slučaja o finansiranju preduniverzite
...
tskog obrazovanja u Srbiji istraženi su nedostaci postojećeg modela finansiranja preduniverzitetskog obrazovanja i razmotreni su primeri neefikasnosti i neefektivnosti finansiranja preduniverzitetskog obrazovanja. U disertaciji je predložen novi model finansiranja preduniverzitetskog obrazovanja i razvijeni su kvantitativni scenariji primene novog modela.
The pre-university education financing has a significant role in maintaining sustainable economic development. Therefore, principal objective of this dissertation is to provide a thorough research on causality between allocation mechanisms and pre-university education effectiveness. The dissertation includes analysis of theoretical characteristics of the allocation mechanisms so as to devise an optimal model of public expenditure allocation to the education sector, allowing for these expenditures to possibly become an investment. Mechanism of linking increase in preuniversity efficiency and effectiveness enhancement has been developed via theoretical and empirical analysis of various existing allocation mechanisms. The research of structure and characteristics of the allocation mechanisms enabled conceptualizing a framework for an empirical analysis of allocation mechanisms in six European countries. Case study analysis of pre-university education financing in Serbia includes the pitfa
...
lls of the existing allocation mechanisms and examples of its inefficiency and ineffectiveness. This dissertation also proposes an introduction of a new financing model and additionally tests its applicability through quantitative scenarios.
Faculty:
Универзитет у Београду, Факултет организационих наука
Date:
20-03-2015
Projects:
Keywords:
alokativni mehanizmi / allocation mechanisms / preduniverzitetsko obrazovanje / modeli / finansiranje / upravljanje / efikasnost / efektivnost / javni sektor / pre-university education / models / financing / governance / efficiency / effectiveness / public sector