Ligninolitički potencijal i medicinska svojstva ekstrakata vrsta roda Trametes fr.
Ligninolytic potential and medicinal properties of extracrs of Trametes fr. species.
Author
Knežević, Aleksandar Z.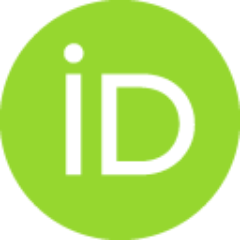 Mentor
Stajić, Mirjana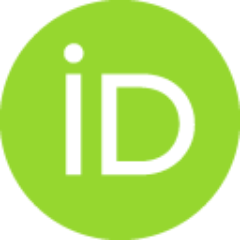 Committee members
Vukojević, Jelena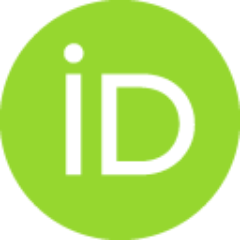 Brčeski, Ilija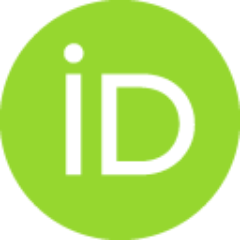 Stajić, Mirjana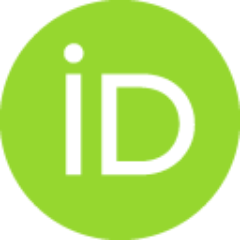 Vukojević, Jelena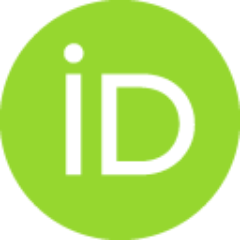 Abstract
Rod Trametes Fr. obuhvata vrste širokog rasprostranjena sa dobro razvijenim ligninolitičkim enzimskim sistemom i značajnim kapacitetom u sintezi raznovrsnih biološki aktivnih jedinjenja, zbog čega sve više nalaze primenu u mnogobrojnim biotehnološkim procesima. Ciljevi ovog istraživanja bili su optimizacija uslova kultivacije za produkciju ligninolitičkih enzima i degradaciju odabranog biljnog otpada sa T. gibbosa, praćenje varijabilnosti u kapacitetu lignocelulolize unutar roda Trametes kao i određivanje antifungalnog, antioksidativnog, genoprotektivnog, citotoksičnog i anti-neurodegenerativnog efekta ekstrakata plodonosnih tela i micelije. Pšenična slama je bila bolji izvor ugljenika nego piljevina bukve za produkciju Mn-oksidujućih peroksidaza i lakaza T. gibbosa koji je maksimalni stepen delignifikacije (48,3%) postigao nakon 19 dana čvrste fermentacije u prisustvu 10,0 mM azota u formi (NH4)2SO4 i 10% pšeničnih mekinja kao dodatnog izvora azota. Prisustvo Fe2+ i Zn2+ u koncentraci
...
ji od 0,5 mM, kao i 0,1 mM p-anizidina i 0,5% veratril alkohola je značajno stimulisalo ligninolizu. Značajna inter- i intra-specijska varijabilnost u sintezi proučavanih enzima, degradaciji polimera biljnog ćelijskog zida kao i u selektivnosti delignifikacije je takođe uočena između 6 vrsta i 11 sojeva. T. hirsuta BEOFB 30 je bio najefikasniji i najselektivniji razlagač lignina (56,0% razloženog lignina prema 17,4% hidrolizovane celuloze), posebno u prisustvu p-anizidina koji je stimulisao produkciju Mn-oksidujućih peroksidaza. Dvofaktorskom analizom varijanse je pokazano da su soj, prisustvo indukujućih supstanci kao i njihova interakcija faktori koji značajno utiču na stepen ligninolize. Etanolni ekstrakti bazidiokarpa i micelije T. gibbosa, T. hirsuta i T. versicolor, su imali slab antifungalni potencijal koji se ogledao u slaboj inhibiciji rasta testiranih humanih patogena a jedino je micelijski ekstrakt T. hirsuta pokazao fungicidno dejstvo na Aspergillus glaucus (MFC = 32,0 mg/mL). Ekstrakt plodonosnih tela T. versicolor je pokazao najveći kapacitet neutralizacije DPPH i ABTS radikala (dobijene EC50 vrednosti su 15,22 odnosno 8,46 mg/mL), a glavni nosioci ove aktivnosti su bili fenoli čija je koncentracija bila u pozitivnoj korelaciji sa antioksidativnim kapacitetom...
The genus Trametes Fr. encompasses widely distributed species with strongly developed ligninolytic enzyme system and significant capacity to synthesize diverse biologically active compounds, because of which are increasingly used in numerous biotechnological processes. The aims of this research were the optimization of cultivation conditions for ligninolytic enzyme production and degradation of selected plant residues with T. gibbosa, assessment of the variability in capacity of lignocellulolysis within the genus Trametes and determination of antifungal, antioxidative, genoprotective, cytotoxic and antineurodegenerative effects of basidiocarp and mycelial extracts. In comparison with beach sawdust wheat straw was better carbon source for production of Mn-oxidizing peroxidases and laccase by T. gibbosa which maximum rate of delignification (48.3%) was achieved after 19 day of solid-state fermentation in the presence of 10.0 mM of nitrogen in the form of (NH4)2SO4 and with 10% of wheat b
...
ran as additional nitrogen source. Supplementation of wheat straw with Fe2+ and Zn2+ in concentration of 0.5 mM, p-anisidine in concentration of 0.5% and veratryl alcohol in solutions' concentration of 0.5% significantly stimulated lygninolysis. Significant inter- and intraspecific variability in synthesis of studied enzymes, degradation of plant cell wall polymers and selectivity in delignification was noticed among 6 species and 11 strains. T. hirsuta BEOFB 30 was the most efficient and the most selective lignin degrader (56.0% of degraded lignin vs. 17.4% of hydrolysed cellulose), particularly in the presence of p-anisidine which stimulated Mn-oxidizing peroxidises production. Results of two-way analysis of variance showed that strain, presence of inducers and their interaction represent factors which significantly affect rate of lygninolysis. Ethanolic extracts of basidiocarps and mycelia of T. gibbosa, T. hirsuta and T. versicolor showed weak antifungal potential which reflected in low growth inhibition of tested human pathogens and only mycelial extract of T. hirsuta BEOFB 30 showed fungicidal effect on Aspergillus glaucus (MFC = 32.0 mg/mL). Basidiocarp extract of T. versicolor showed the highest capacity in neutralization of DPPH and ABTS radicals (obtained EC50 values were 15.22 and 8.46 mg/mL, respectively), and the main carriers of this activity were phenolic compounds, which concentration was positively correlated with antioxidative capacity...
Faculty:
Универзитет у Београду, Биолошки факултет
Date:
25-09-2015
Projects:
Keywords:
Trametes spp. / ligninolytic enzymes / biodegradation / biological activity / ligninolitički enzimi / biodegradacija / biološka aktivnost