Sinteza, strukturna karakterizacija i biološka aktivnost funkcionalizovanih derivata polisaharida gumiarabike, pululana i levana
Synthesis, Structural Characterization and Biological Activity of Functionalized Derivatives of Gum Arabic, Pullulan and Levan Polysaccharides
Author
Stefanović Kojić, Jovana R.
Mentor
Vrvić, Miroslav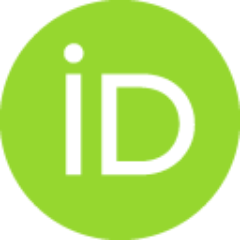 Committee members
Jakovljević, Dragica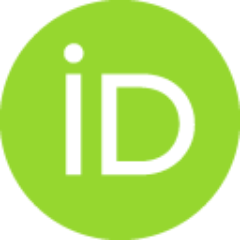 Mandić, Ljuba M.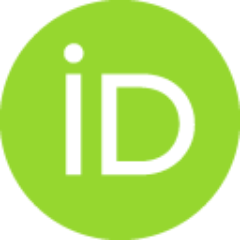 Gojgić-Cvijović, Gordana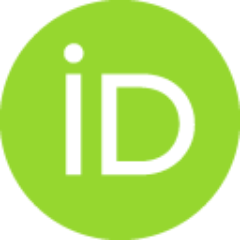 Beškoski, Vladimir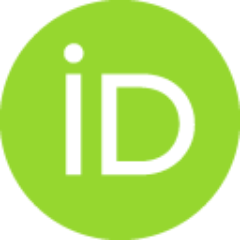 Abstract
U okviru ove doktorske disertacije uraĎena je hemijska derivatizacija polisaharida biljnog i mikrobnog porekla u cilju dobijanja novih funkcionalizovanih polimera. Polisaharidi gumiarabika, pululan i levan korišćeni su za sintezu dve grupe konjugata. U prvom delu ovog rada raĎene su oksidativne transformacije polisaharida sa ciljem povećanja njihove reaktivnosti. Tretiranjem polisaharida natrijum-perjodatnim reagensom u vodenom rastvoru uvedene su reaktivne aldehidne grupe u polimerni niz glikana. Perjodatnom oksidacijom gumiarabike i pululana u kontrolisanim uslovima dobijeni su polialdehidni derivati, a variranjem koncentracija polisaharida i oksidacionog sredstva, kao i reakcionog vremena, dobijeni su uzorci različitog stepena oksidacije. Kuplovanjem ovako dobijenih polialdehida gumiarabike i pululana sa polienskim antibioticima u adekvatnim reakcionim uslovima sintetisane su hemijske formulacije nistatina i amfotericina B, sa ciljem povećanja rastvorljivosti ovih antibiotika u vodi
...
. Ispitivanjem antifungalne aktivnosti sintetisanih konjugata dokazano je zadržavanje antimikrobne aktivnosti kuplovanih antibiotika. U drugom delu ovog rada raĎena je hemijska derivatizacija polisaharida pululana i levana kuplovanjem molekula reaktivne antrahinonske boje Remazol Brilliant Blue R za polisaharidne nizove, u baznim uslovima. Sintetisani proizvodi su upotrebljeni kao hromogeni supstrati za odreĎivanje aktivnosti enzima koji selektivno hidrolizuju glikozidne veze karakteristične za ciljne polisaharide, kao i za "screening" mikroorganizama na odreĎenu enzimsku aktivnost direktnom selekcijom na agarnim podlogama...
Within the scope of this Doctoral Dissertation the chemical derivatization of polysaccharides of plant and microbial origin was done for the purpose of getting new functionalized polymers. Polysaccharides gum Arabic, pullulan and levan were used for the synthesis of two groups of conjugates. The first section of this paper deals with the oxidative transformation of the polysaccharides aiming to increase their reactivity. By treating the polysaccharides with sodium periodate reagent in aqueous solution the reactive aldehyde groups are introduced into the polymer chain of glycan. Periodate oxidation of gum Arabic and pullulan under the controlled conditions resulted in formation of polyaldehide derivatives, and with the varying concentrations of polysaccharides and oxidizing agent as well as the reaction rate, samples with various levels of oxidation were obtained. By coupling gum Arabic and pullulan polyaldehide, formed in such way, with polyene antibiotics under the adequate reaction c
...
onditions, chemical formulations of nystatin and amphotericin B have been synthesized, with the purpose of increasing solubility of these antibiotics in water. The investigation of antifungal activites of the synthesized conjugate has proved that the antimicrobial activity of the coupled antibiotics has been preserved. The second section of this paper describes the chemical derivatization of pullulan and levan polysaccharides by coupling molecules of the reactive Remazol Brilliant Blue R antraquinone dye to polysaccharide chains, under base conditions. Synthesized products were used as chromogenic substrates for the determination of the enzyme activity that selectively hydrolize glycosidic linkages which are typical for the target polysaccharides, as well as for the screening of microorganisms for the specific enzyme activity through direct selection in agar substrates...
Faculty:
Универзитет у Београду, Хемијски факултет
Date:
26-12-2015
Projects:
Keywords:
polisaharidi / polysaccharides / polienski antibiotici / antrahinonska boja / perjodatna oksidacija / konjugati / hromogeni enzimski supstrati / polyene antibiotics / anthraquinone dye / periodate oxidation / conjugates / chromogenic enzyme substrates