Primena koncepta dizajna kvaliteta u identifikaciji, kvalifikaciji i modelovanju kritičnih atributa kvaliteta matriks tableta sa tramadol-hidrohloridom sa modifikovanim oslobađanjem
Application of quality by design concept for identification, qualification and modeling of critical quality atributes of modified release tramadol-hydrochloride matrix tablets
Author
Nikolić, Nenad D.
Mentor
Ibrić, Svetlana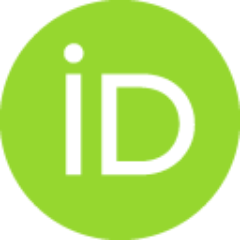 Committee members
Đurić, Zorica
Pejanović, Vjera

Abstract
U radu je uz primenu koncepta dizajna kvaliteta (QbD) izvršena identifikacija kritičnih karakteristika kvaliteta hidrofilnih matriks tableta, izvršeno ispitivanje uticaja različitih formulacijskih komponenti i variranja kritičnih parametara proizvodnog procesa na osobine matriks tableta sa produženim oslobađanjem tramadol-hidrohlorida kao model supstance i definisan je mehanistički model funkcionisanja matriks sistema u cilju boljeg definisanja prostora znanja i definisanja dizajn prostora kvaliteta proizvoda. U cilju identifikacije i procene rizika u eksperimentalnom dizajnu korišćeni su alati dizajna kvaliteta, procena i preispitivanje rizika, tehnike preliminarne analize opasnosti (PHA) i analize načina i efekata otkaza (FMEA) i dizajna eksperimenata, dizajn smeše i frakcioni faktorijalni dizajn za klasifikaciju i kvalifikaciju efekata. U formulacijama hidrofilnih matriks tableta su korišćeni različiti hidrofilni polimeri visokog viskoziteta, hipromeloza (HPMC), hidroksipropilcelulo
...
za (HPC) i polietilenoksid (POE), kao i različiti punioci, mikrokristalna celuloza (MCC) i parcijalno pregelirani skrob (Starch 1500). Tablete su izrađivane direktnom kompresijom uz korišćenje simulatora kompaktiranja. Performanse ispitivanih polimera u direktno kompresibilnim formulacijama matriks tableta sa visokodoziranom model supstancom procenjivane su preko fizičkih karakteristika praškova, mehaničkih karakteristika tableta kao i uticaja na kinetiku oslobađanja lekovite supstance. Ispitivane su formulacije u kojima je udeo visoko doziranog, visoko rastvornog tramadol-hidrohlorida u opsegu 27 -55 %. Utvrđeno je da se korišćenjem POE u formulaciji dobijaju znatno bolje protočne osobine praškova u formulacijama sa isptivanim opsegom udela polimera i tramadol-hidrohlorida u odnosu na praškaste smeše sa HPMC i HPC. Kritičan uticaj na protočna svojstva smeša u ispitivanom opsegu udela u formulaciji mogu da imaju udeo polimera u formulacijama sa HPMC dok u formulacijama sa POE pored udela polimera i udeo lekovite supstance ima značajan uticaj. Kompresibilnost praškastih smeša je u suprotnosti sa protočnim osobinama i bolja je kod HMPC i HPC u odnosu na POE zahvaljujućim poroznim osobinama derivata celuloze. Kompresibilnost, kao i dobre mehaničke karakteristike se mogu potencirati upotrebom kompresibilnih, poroznih punilaca kakva je MCC. Korelacija fizičkih svojstava praškova i mehaničkih karakteristika tableta evidentna je komparabilnom analizom profila kompresibilnosti, kompaktibilnosti i tabletabilnosti praškastih smeša, kao i Hekelovih dijagrama gde su u ispitivanom eksperimentalnom prostoru dobijene bolje karakteristike formulacija sa HPMC u odnsu na HPC, dok su za ispitivani eksperimentalni prostor tablete sa POE imale značajno lošija mehanička svojstva u odnosu na derivate celuloze. Upotreba punioca sa dobrim kompresibilnim svojstvima, MCC, u visokom udelu, može značajno poboljšati mehaničke karakteristike tableta sa POE i ima nivelirajući efekat u pogledu mehaničkih karakteristika tableta. Analizom kompresionih profila sa simulatora kompaktiranja i sila-distanca dijagrama identifikuju se izražene elastične karakteristike POE u poređenju sa HPC i HPMC. Grafičkom analizom se mogu dobiti udeli korisne energije kompresije (EP), regioni energije koja se troši na elastičnu deformaciju (EE) , a mogu se identifikovati i regioni koji reprezentuju energiju frikcije (EF). Identifikacijom regiona sa izraženom energijom frikcije na dijagramima sila-distanca mogu se detektovati kohezivne karakteristike praškastih smeša koje mogu da imaju značajan uticaj na protočnost. Elastična svojstva formulacija potencirana su korišćenjem punioca sa izraženim elastičnim karakteristikama i kao rezultat dobijaju se tablete sa visokom poroznošću bez obzira na pritisak kompresije...
The purposes of this study were to identify critical quality attributes of the hydrophilic matrix tablets, to evaluate influence of different components of the formulation and variation of critical process parameters on the characteristics and performance of matrix tablets with prolonged release of tramadol-hydrochloride as a model substance by usage of Quality by Design (QbD) concept, and to develop mechanistic model for defining knowledge space for this formulation in order to enable development of the design space for the product quality. In order to identify and evaluate risk during experiments and for the classification and qualification of effects following tools of quality by design were used, risk assessment and risk review – preliminary hazard analysis (PHA) and failure mode and effect analysis (FMEA), and design of experiments (DoE) – mixture design and fractional factorial design. Different hydrophilic polymers of high viscosity were used for formulation of hydrophilic matri
...
x tablets, hypromellose (HPMC), hydroxypropylcellulose (HPC) and polyethylene oxide (POE) as well different fillers, microcrystalline cellulose (MCC) and partially pregelatinized starch (Starch 1500). Tablets were made by direct compression with usage of compaction simulator. Performances of polymers used in formulations for direct compression of matrix tablets with high dosage model substance were evaluated through the influence on physical characteristics of powder mixtures, mechanical characteristics of manufactured tablets, as well as through the influence on kinetics of release of drug substance. Formulations with high dosage, highly soluble tramadol-hydrochloride in the range of 27 – 55% w/w were evaluated experimentally. It was established that usage of POE in formulations results with better flowability of powder mixtures, comparing to the powder mixtures with HPMC and HPC with evaluated ranges of percentage of polymer in formulation as well as tramadol-hydrochloride. There is critical influence on flowability of the powder mixtures of the percentage of polymer in formulations with HPMC, in the evaluated range in formulation, while in formulations with POE percentage of tramadol-hydrochloride has also critical influence together with percentage of polymer. Compressibility of the powder mixtures is in reverse relation with flowability and it is better in formulations with HPMC and HPC than in formulations with POE due to porous structure of cellulose based polymers. Compressibility, as well as good mechanical properties could be increased with usage of compressible fillers with high porosity, like MCC. Correlation of the physical characteristics of powders and mechanical properties of tablets is evident from the comparison of compressibility, compactibility and tabletability profiles of powder mixtures as well as from relevant Heckel-plots. Better characteristics of formulations with HPMC respect to formulations with HPC were obtained in evaluated experimental space while formulations with POE were with significantly inferior mechanical properties respect to cellulose based polymers. High percentage of the high compressible filler, MCC in formulations, can improve mechanical characteristics of tablets with POE and if it is present in high percentage there is a no significant difference in mechanical properties of tablets between formulations with different polymer. Characteristic elastic properties of POE could be detected on compression profiles and force-displacement plots from compaction simulator comparing to HPC and HPMC. It could be detected following parts of force-displacement diagrams, useful energy of compression (EP), energy of elastic deformation (EE) and energy of interparticulate friction (EF)...
Faculty:
Универзитет у Београду, Фармацеутски факултет
Date:
30-09-2015
Keywords:
dizajn kvaliteta / quality by design / hydrophilic matrix tablets with prolonged release / tramadol-hydrochloride / hypromellose / hydroxypropylcellulose / polyethylene oxide / compaction simulator / direct compression / tabletability / Higuchi model / hidrofilne matriks tablete sa produženim oslobađanjem / tramadol-hidrohlorid / hipromeloza / hidroksipropilceluloza / polietilenoksid / simulator kompaktiranja / direktna kompresija / tabletabilnost / Higučijev model